Charles North, MA
Poet-In-Residence and Professor, English
Image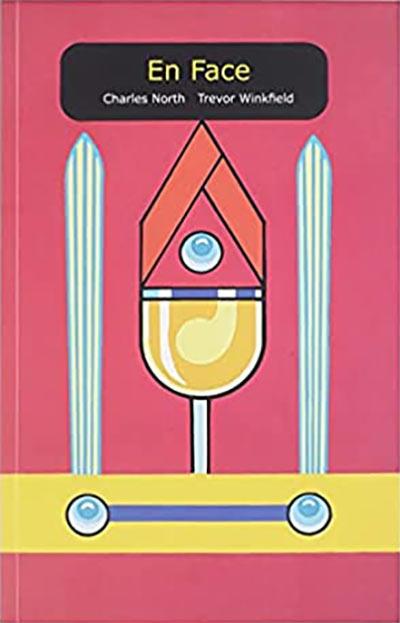 What is the central theme of your book?
There's no central theme, apart from the (artistic) notion of collaboration between poetry and painting.
What inspired you to write this book?
This is the third collaboration I've done with the artist Trevor Winkfield. The second, a high-end limited edition (30 copies) called Elevenses, was too expensive for all but libraries to own; we wanted to do a more modest, affordable collection of poems and images. (The Beinecke Rare Book Library at Yale, which has a copy of Elevenses, recently made a video of it for YouTube.)
Why is this book important in your field? What does it contribute to the current body of knowledge on this topic?
Whether this creative work is important or not isn't for me to say. Trevor and I are both interested in collaboration per se, and how poems and images can play off one another, individually and in terms of general styles.
Tell me about a particularly special moment in writing this book.
I find it stimulating to have the work of someone else in mind when writing a poem; it encourages you to do things you wouldn't ordinarily do. So, I would say that every time we decided a poem-painting pairing worked was a special moment. I remember when we decided that the book was finished; neither of us could say why we thought so, but the intuitive aspect was part of the "magic."
What is the one thing you hope readers take away from your book?
Pleasure!
Is there anything else you would like to share about your book?
Trevor and I are great fans of one another's work in spite of our obvious (nameable) differences in "style," objectives, etc. So, working together was very gratifying.
What other books have you published?
I've published something like 20 books, a dozen of them poetry collections. Others include collections of essays on art, artists, poetry, and poets; chapbooks; anthologies bringing together poets and artists; and collaborations with other artists and other poets.
I find it stimulating to have the work of someone else in mind when writing a poem; it encourages you to do things you wouldn't ordinarily do.
Fun facts
When did you join Dyson?
I've been at Dyson forever, and first as an adjunct. The full-time poet-in-residence position was created in 1997, and my most meaningful teaching experience began then.
What motivates you as a teacher?
I care a great deal about poetry, and literature in general, and I try hard to guide students to the numerous pleasures (which are sometimes lost sight of in early education) in reading exciting poems, fiction, non-fiction, the works. The LIT 211 The Pleasure of Poetry honors course I created a few years ago was directly inspired by my own less-than-inspiring experiences with poetry in high school, college, and even graduate school.
What do you do in your spare time; to relax/unwind?
Of course, I read! I also watch a lot of movies, follow baseball, listen to music, especially classical and jazz (I grew up as a musician), get out when New York City is beautiful, go to virtual poetry readings, eat (and do a little cooking), and be with my grown children and their young children, which I love, see friends, etc.
What are you reading right now?
I read a lot of mysteries – crime fiction – and lately have been enjoying the Lydia Chin-Bill Smith (private detectives) novels by S. J. Rozan, whose settings include Chinatown, Hong Kong, upstate New York, and Mississippi, all extremely well rendered. I've also rediscovered Somerset Maugham. And, I'm always reading the poets and poems I find inspiring.