Ama Wattley
Professor English, Pleasantville
Image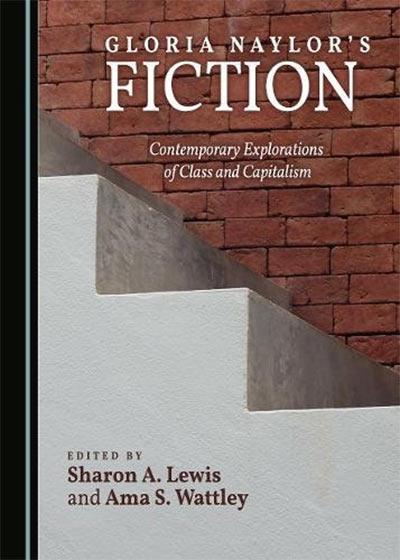 What is the central theme of your book?
The book is one I coedited with Sharon Lewis, Professor Emeritus at Montclair State University. The contributors to our edited volume examined the ways in which Gloria Naylor's novels questioned the contemporary relationship between African Americans and the economic system of capitalism in the United States. Naylor's fiction incorporates representations of class stratification among African Americans. What our contributors discover and convey in their chapters is that as early as the late 1990s, Naylor recognized that rigid, binary portraits of and assumptions about the African American middle class were no longer tenable and useful to the growing number of formally educated, property-owing middle and upper middle-class African Americans.
What inspired you to write this book?
We wanted to give students, teachers, literary scholars and readers alternative literary portraits of African Americans—African American women, in particular. Naylor's fictional inquiries into the lives of African Americans as they wrestle with their socio-historical relationship to capitalism are indispensable contributions to the African American women's literary tradition and other cultural traditions.
Why is this book important in your field? What does it contribute to the current body of knowledge on its topic?
Our book serves as a template for re-reading Naylor's fiction from a fundamentally economics-based perspective.
What is the one thing you hope readers take away from your book?
We hope readers will read Naylor's fiction, for one, and especially with attention to her literary reflections on African Americans' participation in U.S. capitalism. We encourage readers to recognize that not all of Naylor's well-off characters are materialistic, greedy or removed from their historical and communal heritage.
Is there anything else you would like to share about your book?
We hope our book encourages readers to think critically through social class and capitalism as complex interconnected economic systems. Research into the history of African American relationship to capitalism is required before any real understanding of contemporary theories can be achieved. Underpinning our book is the hope that readers will come away with the reality that capitalism can be both a detriment and a benefit for the society it serves.
What other books have you had published?
In 2012, I coedited another book, this time with Dr. Deborah Poe, a former Pace University English Professor entitled Between Worlds: An Anthology of Contemporary Fiction and Criticism. It includes short stories and novel excerpts from contemporary authors on issues such as identity, home, belonging, memory, and freedom as their characters move between cultures, countries, and across borders. Accompanying the fiction are critical essays from scholars about the fictional works included in the book.
Fun Facts
When did you join Dyson?
I joined Dyson as an assistant professor in the English and Communications department in January of 2002.
What motivates you as a teacher?
I am motivated by introducing students to new literature that expands their thinking and opens their mind to the world around them.
What do you do in your spare time; to relax/unwind?
I like to read, watch television, listen to music, and sing in my church choir.
What are you reading right now?
Currently, I am not reading anything. Having just completed the spring semester, I haven't had time to read for pleasure, but I have a summer reading list, and the first book on it is Chimamanda Adichie's Americanah.