Inbal Abergil
Assistant Professor Art, NYC
Image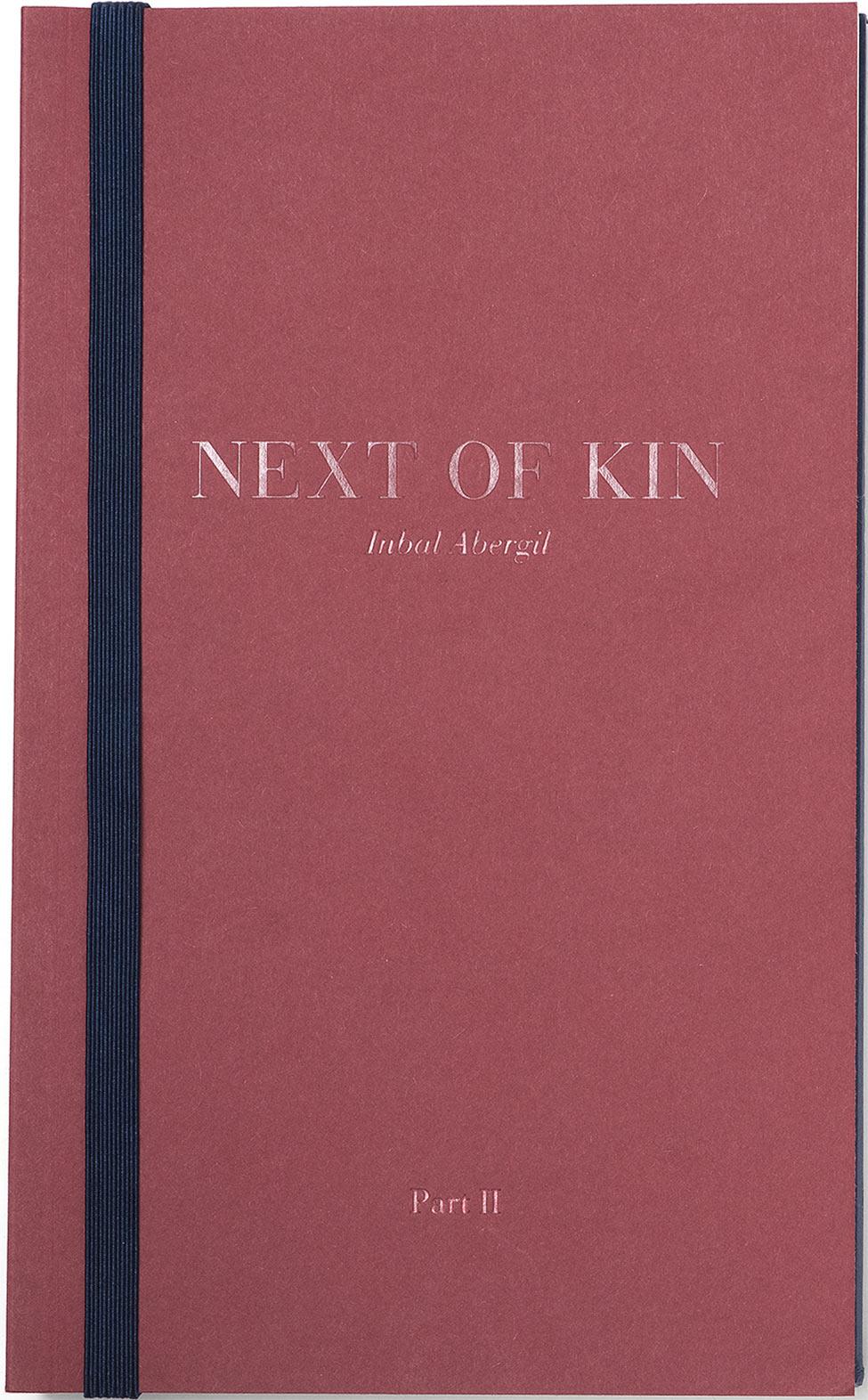 What is the central theme of your book?
N.O.K.: Next of Kin presents the stories of 18 families across the United States that lost their beloved ones in action in wars spanning World War II, The Vietnam War, and the on-going conflicts in Afghanistan and Iraq. From 2014-2017, I photographed and interviewed the family members in their homes to examine the ways they memorialized their relatives killed in military conflict. N.O.K. is presented in two volumes. Part I is photographs of the personal altars and private displays of mementos and objects dedicated to lost soldiers. Part II is a transcription of candid interviews with the families whom all had a burning desire to share their stories. I believe this response from the families is a necessary part of the public discourse on war and its aftermath.
What inspired you to write this book?
I am a veteran of the Israeli military, where I served as a photographer, and I come from a culture where loss, conflict, and trauma are substantial parts of daily life. This background has had a profound effect on my artistic vision and development. I am most interested in the aftermath of war and the human cost of conflict.
Why is this book important in your field? What does it contribute to the current body of knowledge on its topic?
This is the first book that explores the life of the Gold Star Families with photographs and first-person texts. With this specific construction, the book seeks ways where the photographs are not only viewed, but felt as well. It invites the public to ask questions about the traumas of war in our society, and the need to address it.
Here are two excerpts from essays by Fred Ritchin and Stephen Mayes about N.O.K:
"Abergil circumvents a "post-truth" world of "alternative facts." She quietly explores the authenticity and intimacy of mourning, respecting the privacy of her subjects while serving as an indirect conduit for their experience. She does not show the faces of the family members she meets, but finds space via their objects and words to express a memory of what was lost, and a sense of the enormous void that has displaced what should have been.
An Elusive Peace, Fred Ritchin.
"Even as these lives that are now past touch us from the pages of a book that they could not have imagined, some little action that each of us takes will have an impact on someone somewhere, maybe unknown and perhaps not even born yet. But be assured that even something as seemingly insignificant as the tiny objects photographed by Inbal Abergil can have consequence. From the desolate waste of personal loss, she has created a message for us that speaks honestly and clearly about real-world events, and also encourages hope and optimism in those of us left to continue."
Still Life, by Stephen Mayes.
What is the one thing you hope readers take away from your book?
Combining between the photographic and the human is a compelling experience. I want this book to open new kinds of conversations that transcend boundaries and able to build a bridge for an understanding of the complexity of the world in which we are living.
Tell me about a particularly special moment in writing this book.
Throughout the years I was working on this book, I was always amazed by the trust and generosity of the survivors, who let me into their lives and homes, sharing their most private stories with me. I never took it for granted.
Is there anything else you would like to share about your book?
I want to thank the Gold Star families, without whose help this work would not have been possible—families who had faith in what I was doing and who opened their hearts and homes for me. For teaching me so much about their lives and their beloved ones.
Fun Facts
When did you join Dyson?
Fall 2017.
What motivates you as a teacher?
Art has allowed me to teach students to explore the complexities of life. I am especially enthusiastic about sharing my experiences of artmaking with my students, helping them develop their own sense of creativity which I believe should emerge authentically from their own experiences. It is a great satisfaction to see students believe in themselves and realize that all things are possible.
What do you do in your spare time; to relax/unwind?
Photographing, spending time with my family and friends, traveling, seeing art exhibitions in museums and galleries, music, seeing movies and stand-up comedy shows.
What are you reading right now?
In Part writing by Julie Ault and The Unwomanly Face of War by Svetlana Alexievi