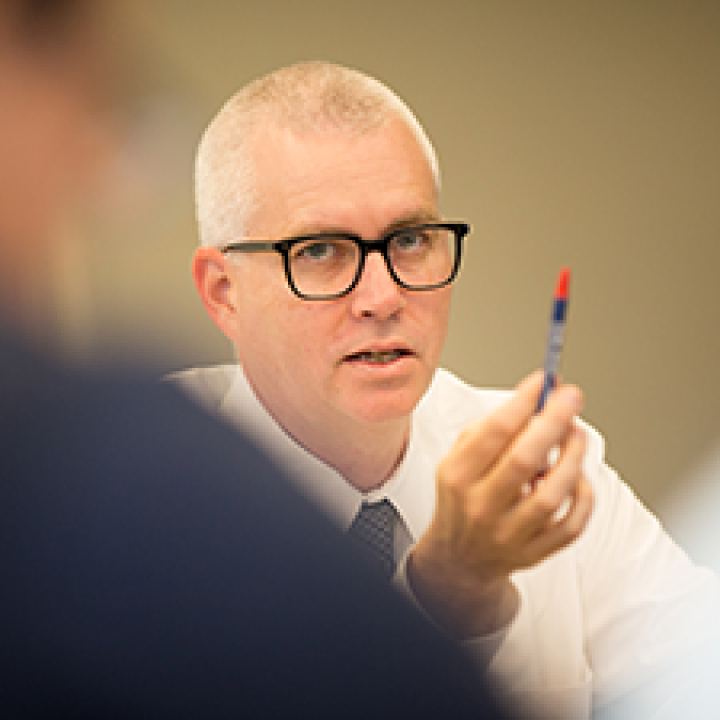 Michael Finewood
Associate Professor
Department Chairperson
Dyson College of Arts and Sciences
Environmental Studies and Science
Biography
Faculty Bio
I am a human geographer and political ecologist with interests in environmental governance, water, climate change, urban sustainability, equity, and justice.
Education
PhD, University of South Carolina, Columbia, SC, 2010
Geography

MA, University of South Carolina, Columbia, SC, 2005
Anthropology

BA, North Carolina State University, Raleigh, NC, 2003
Anthropology


Research and Creative Works
Research Interest
I utilize training as a social scientist to study the ways communities manage their relationship to nonhuman nature. My primary research project focuses on urban stormwater governance with particular attention to green infrastructure. I also work on an interview-based project that explores the ways farmers perceive and adapt to a changing climate.
Courses Taught
Past Courses
ANT 108: Glbl Culture & Lcl Identities
ANT 226: Environmental Anthropology
ENV 110: Nature & Culture: Connections
ENV 172: Intro to World Rgnl Geography
ENV 226: Environmental Anthropology
ENV 380: Intro to Research Methods
ENV 380: Junior Year Research Seminar
ENV 498: Mentoring Seminar
ENV 499: Senior Year Exp/Environmental

Publications and Presentations
Publications
Framing Pier 55: negotiated resilience and contested waterfronts
Fink, K. A., Finewood, M. H. & Molnar, L. (2019). Journal of Environmental Studies and Sciences. Vol 9 (Issue 3) , pages 364--370.


Professional Contributions and Service
Professional Memberships
Hudson River Watershed Alliance [Board]
Association of Environmental Studies and Sciences [Secretary]
American Association of Geographers