Seong Jae Min, PhD
Associate Professor, Communication and Media Studies
Image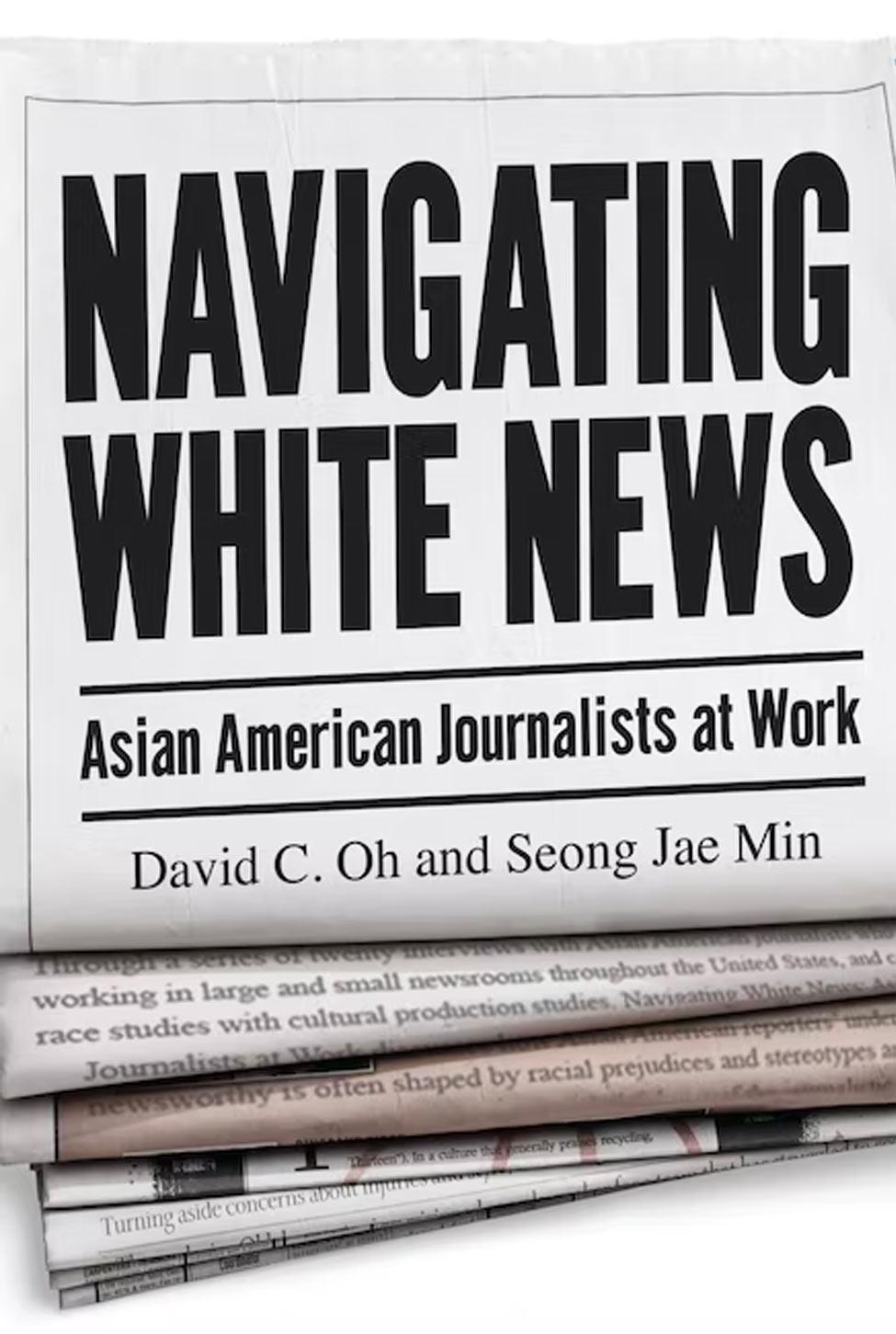 What is the central theme of your book?
Navigating White News discusses how racial identities matter in reporters' news work. It argues that racial activation shapes Asian American reporters' understanding of what counts as news, questioning the truthfulness of the journalistic norm of objectivity and changing their approach to news work. It also discusses how Asian American reporters' shared understanding that newsrooms are normatively racialized as White matters in the navigation of their work and relationships.
What inspired you to write this book?
As a former Asian American reporter in a White-dominant newsroom, the issue of race in journalism has always been on my mind. But more recently, the rise of anti-Asian hate crimes associated with the COVID-19 pandemic really brought the issue to the very front of my mind. I wanted to study specifically how Asian American reporters navigate professional spaces dominated by White perspectives in a time of heightened racial awareness.
Why is this book important in your field? What does it contribute to the current body of knowledge on this topic?
To my best knowledge, this is the only book-length study of Asian American reporters. There are many studies on how Asian Americans are represented in the media, but very little attention has been paid to the Asian American producers of the media and news workers. This book addresses that gap in the literature.
Tell me about a particularly special moment in writing this book.
The book is based on in-depth interviews of many Asian American journalists. A rapport was created, and it felt special when the interviewees and I, also a (former) Asian American reporter, shared similar experiences and easily understood the challenges and frustrations we experienced in American society.
What is the one thing you hope readers take away from your book?
That our personal identities—race, gender, cultural origin, etc.—matter in how we perceive and navigate the world, including journalism and media.
Is there anything else you would like to share about your book?
This book is a collaboration and co-creation. I have a co-author, David Oh, as well as numerous journalists who contributed to the project.
What other books have you published?
As Democracy Goes, So Does Journalism: Evolution of Journalism in Liberal, Deliberative, and Participatory Democracy (2018, Lexington Books)
Rethinking the New Technology of Journalism: How Slowing Down Will Save the News (2022, Penn State University Press)
Fun Facts
When did you join Dyson?
Fall of 2009
What motivates you as a teacher?
I feel highly motivated when I see my students go out into the real world and apply their knowledge and passion to what they do. They often come back to my office to talk about it and that gives me great satisfaction as a teacher.
What do you do in your spare time; to relax/unwind?
Tennis, golf, anime, and manga.
What are you reading right now?
Marlen Haushofer, "The Wall."