Faculty and Staff
The Business and Art of Entertainment Management
Image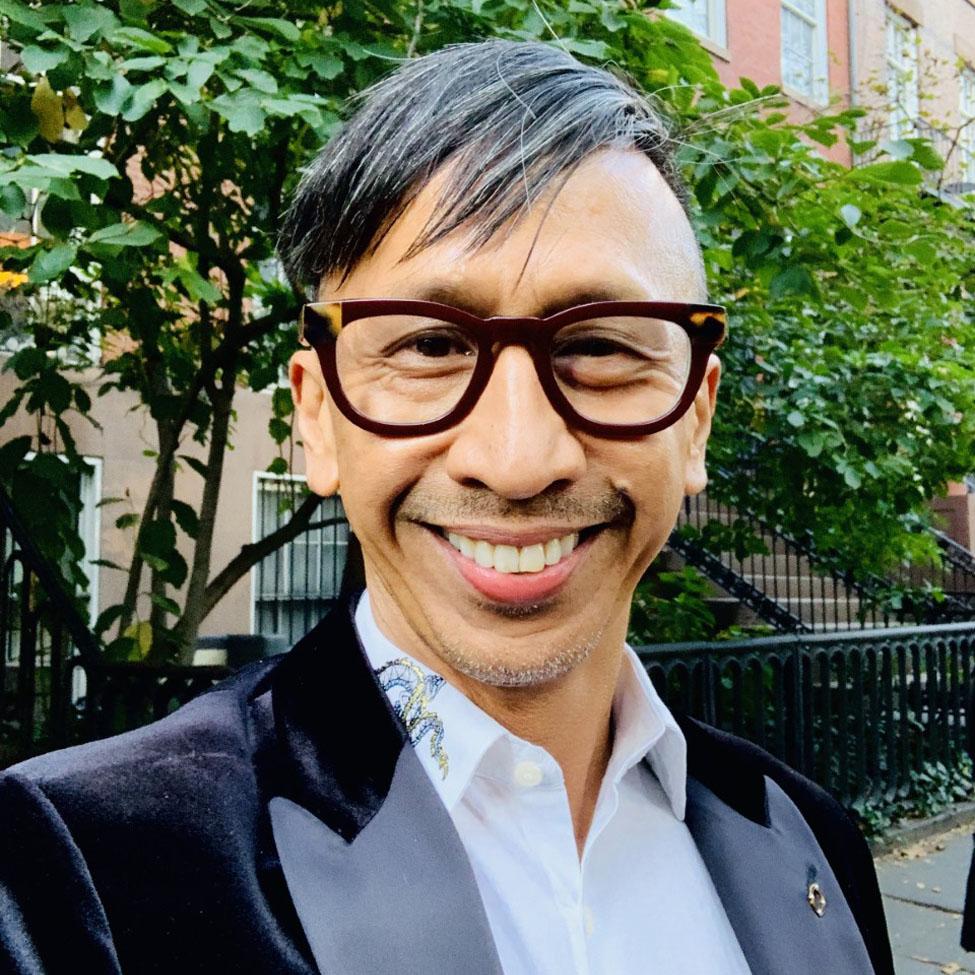 Jeff Rebudal
Director and Clinical Assistant Professor, Arts and Entertainment Management MS Program, Management and Management Science Department
We interviewed Professor Jeff Rebudal, who joined Pace three years ago, about his unorthodox career trajectory, from broadcast journalist to dancer and choreographer to his current role of management professor and director of the MS in Arts and Entertainment Management.
Why Management and Management Science?
Arts and Entertainment Management is inextricably linked to the performing industry (live/virtual events) and is the backbone/spine for the sustainment and future of the various industries. Without business acumen, arts and entertainment would not exist and vice versa.
Why Lubin/Pace?
The Lubin School of Business has one of the most reputable AEM programs in the nation. Our program is relevant and in the center of one of the entertainment capitals of the world. Also, we genuinely guide and assist in students' academic successes through graduation and beyond.
List your research interests/areas:
Event studies/project and event management: My new research focuses on the Javits Center in New York City, particularly their recent, new sustainable event space. During my initial phase of research, the main questions asked (but not limited to) are: What are the significant impacts (environmental, educational, economic, community and legacy) the Javits Center intersects with organizations, demographics, communities, and individuals?
Performing arts: dance, opera, and theatre
Why is it important to advance research in those areas?
Similarly with arts management being less than 50-years-old in terms of existence as a field of study and research, event studies is a relatively new field of academic study/research. It's exciting to be part of a timely and pertinent subject matter. Event studies is seriously recognized in other parts of the world and continuing to take root and notice here in the U.S.
What do students learn in your classroom?
Among the many hard and soft skills students acquire in courses that I teach at the Lubin School, principals of DEIA (Diversity, Equity, Inclusion, and Accessibility) are inherently learned and discussed. Readings, assignments, and projects center around DEIA as a means to understand and explore how race/ethnicity shapes the entertainment field. We also analyze how race/ethnicity intersects with other social identities and experiences as it relates to project and event management.
You serve on the Executive Committee of the American College Dance Association as Vice President of Membership. What motivated you to get involved with ACDA?
I served on the board for nearly 20 years. Besides the many benefits that motivated me to have been with ACDA, it is also the amazing community of colleagues and artists while being part of a larger realm guiding, teaching future dance artists, and performing arts leaders.
How does your work with ACDA translate into your work at Lubin?
It fulfills the professional service requirement for full-time faculty positions and it keeps me professionally connected to the not-for-profit arts sectors that I can further relate real world experiences to the classroom.
It also works as potential referrals/recruitment of potential students to Lubin and Pace University.
Discuss your professional path and its impact on how you teach and what you teach.
Non-linear/unorthodox trajectory: Broadcast Journalism => Dancer => Choreographer=> Dance Professor => Dance Program Director=> Arts Leader=> Management Professor=>Arts and Entertainment Management Program Director.
Real world skills and relevant experience informs your teachings in the classroom and creative spaces. My keen interest in the creative performing arts and the pragmatism of business acumen inform each other as I teach. Thus, further informing my research/learning within the field of arts and entertainment.
What are some challenges you had to overcome to get to where you are today?
In the midst of the Covid-19 pandemic, I helped launch a new and exciting Master of Arts degree program in the middle of a world crisis. I also gladly resigned from a tenured position at a Research I level institution to seek my next path in my life's journey.
Of which triumph are you most proud?
Launching a new MS program during the pandemic and seeing/guiding the first cohorts of graduates successfully through the program with each having gainful employment in key AEM positions here in one of the entertainment capitals of the world.
What is the single most important lesson you'd like to impart to your students?
"Nothing is new." Know who was part of history and what was developed before you as you "stand on the shoulders" of those who pioneered and developed what you are learning/experiencing now. Also, network-network-network in-person—I cannot stress enough of this!
What does #LubinLife mean to you?
Teaching and guiding (and learning from) the future performing arts and entertainment leaders that are diverse and inclusive with a global and open perspective.
Courses Professor Rebudal Teaches:
MGT 620 Arts & Entertainment Management
MGT 621 Programming & Production Practicum
MGT 622 Fundraising & Budgeting in A+E
MGT 623 Project & Event Management in A+E
MGT 624 Agent Representation in A+E
MBA 814 Leading Team Management
MGT 317 Managing Entertainment Project