Lubin offers exceptional facilities that recreate environments students encounter in the marketplace. Learning through experience is the hallmark of a Lubin education and what better way to gain that experience than by having access to tools and knowledge that will make you stand out to employers?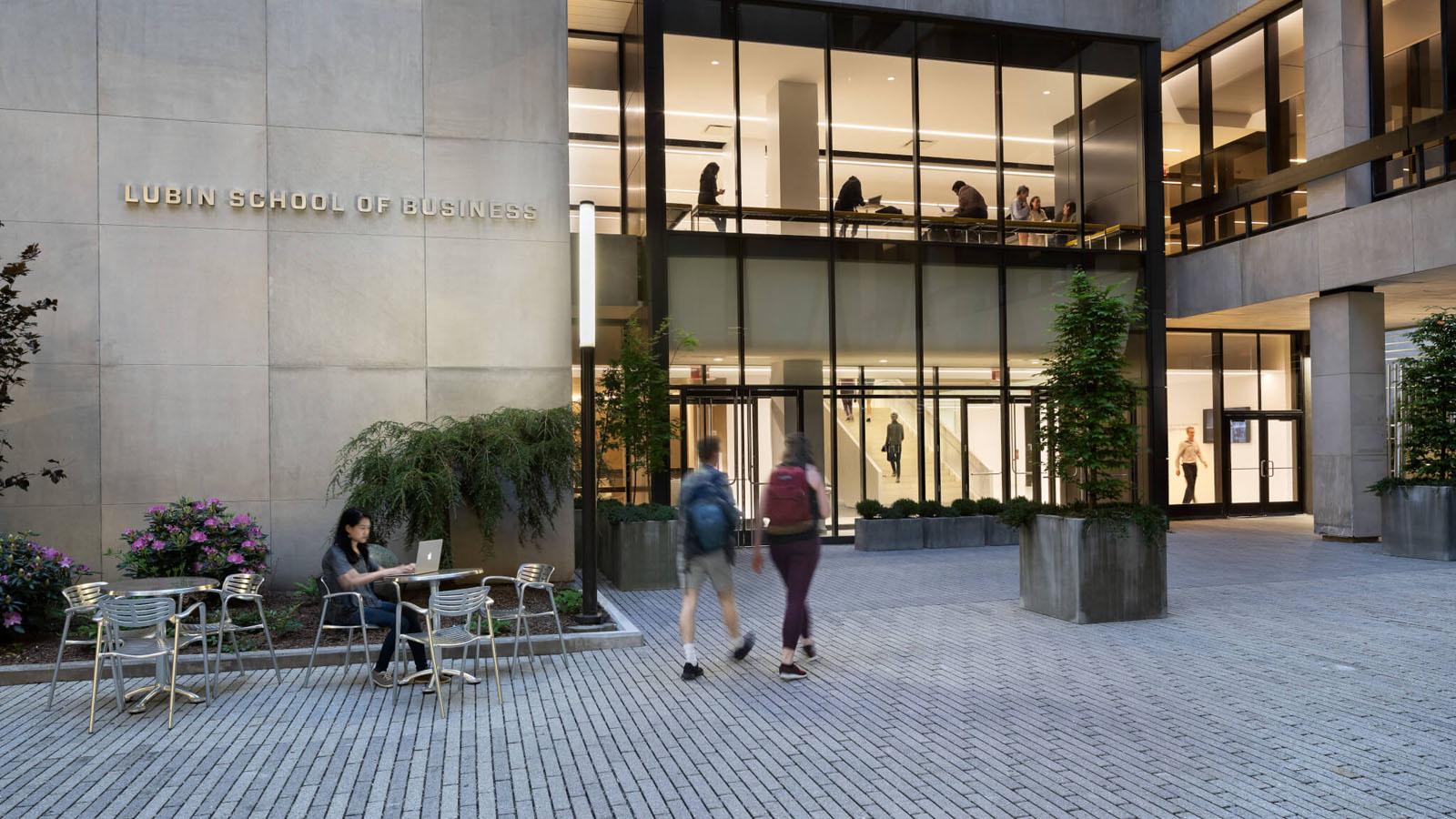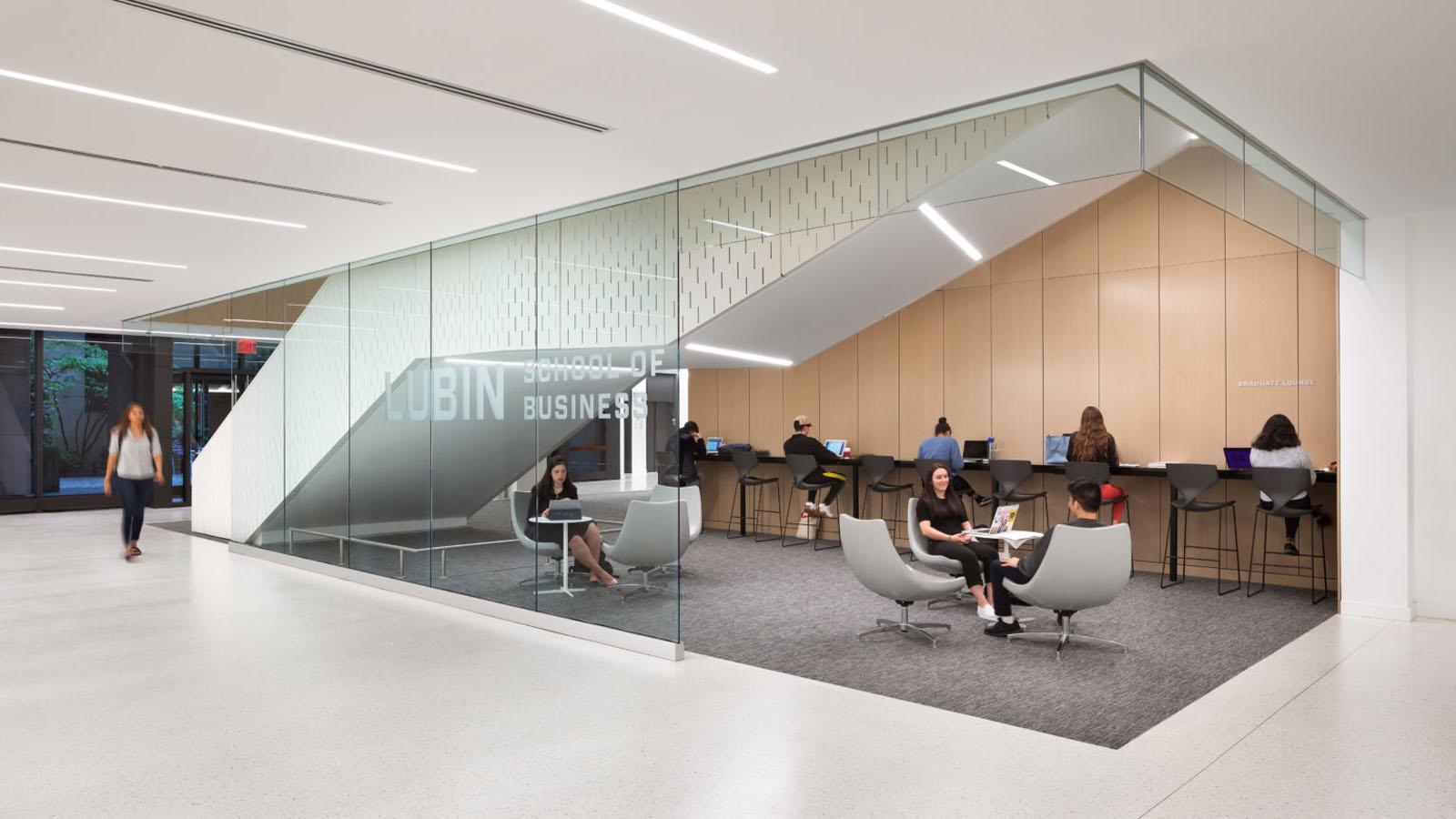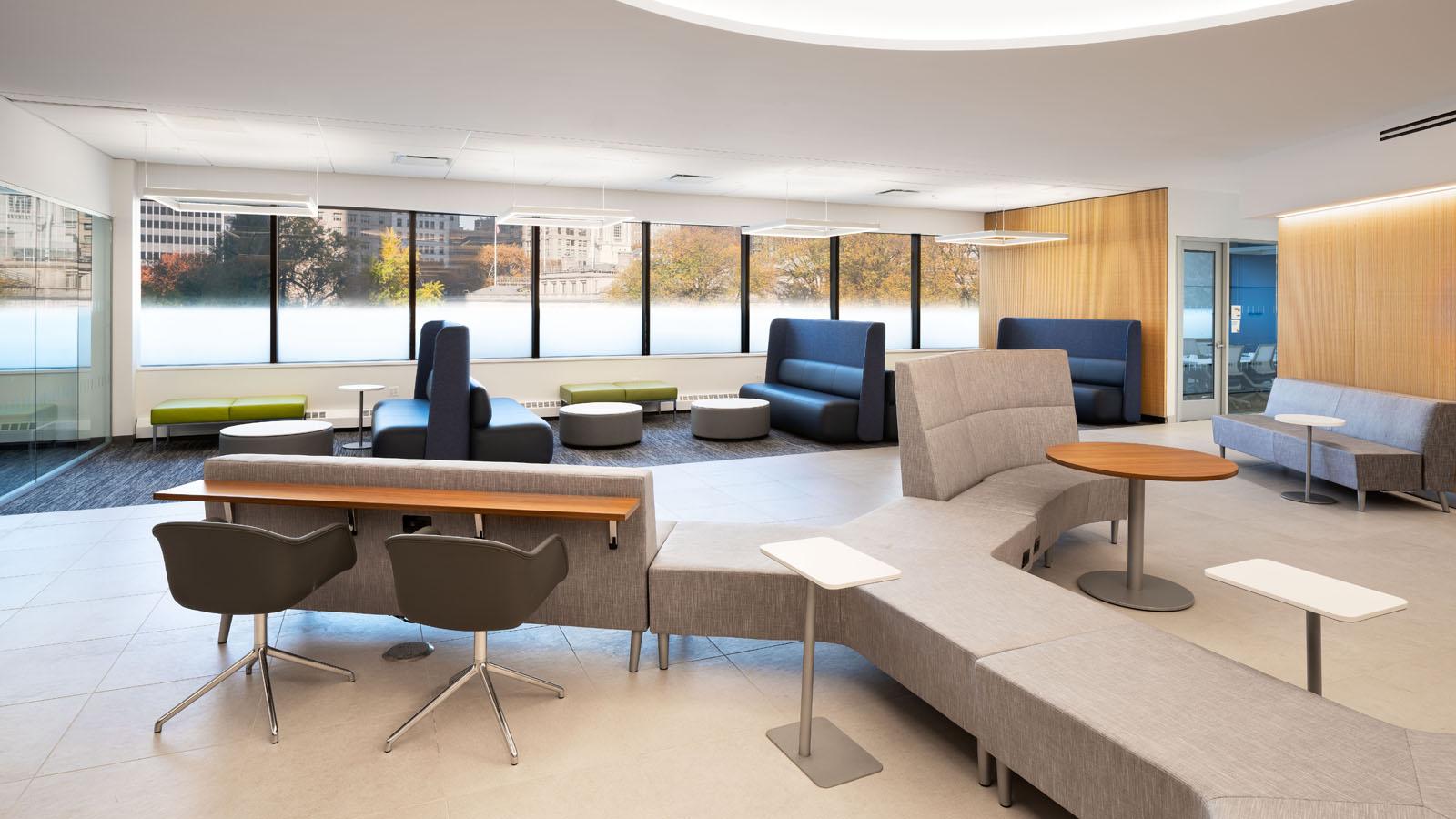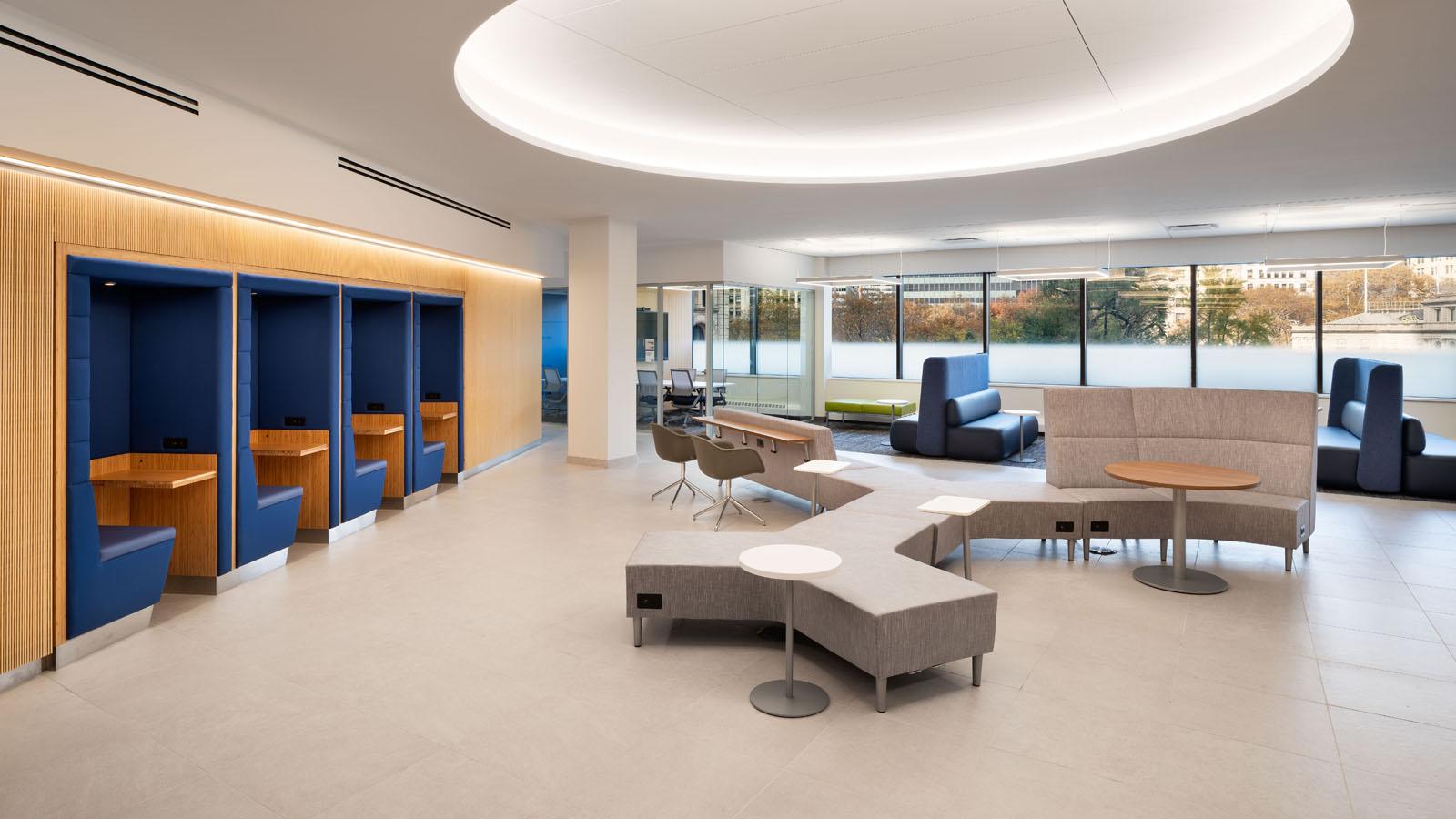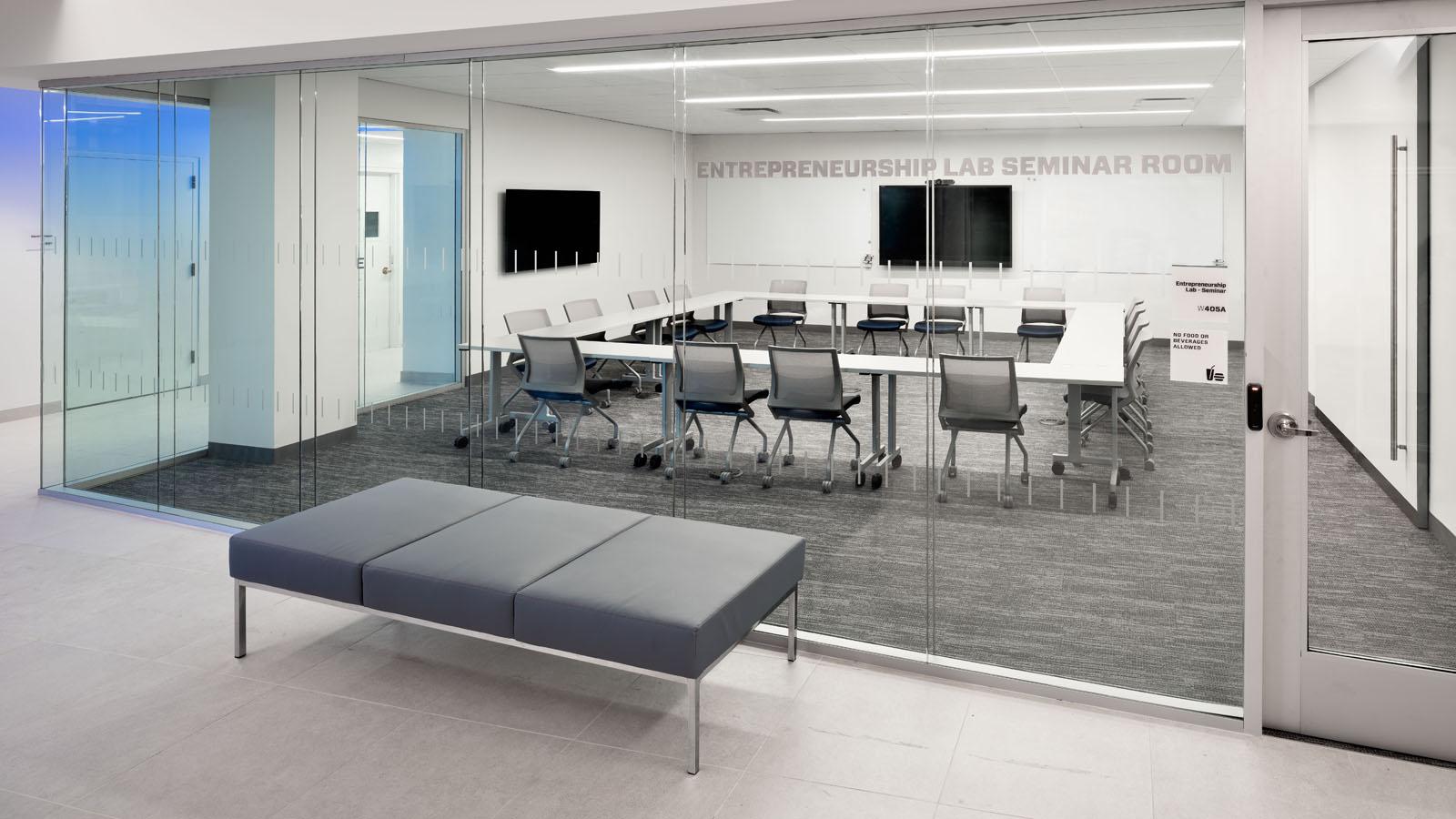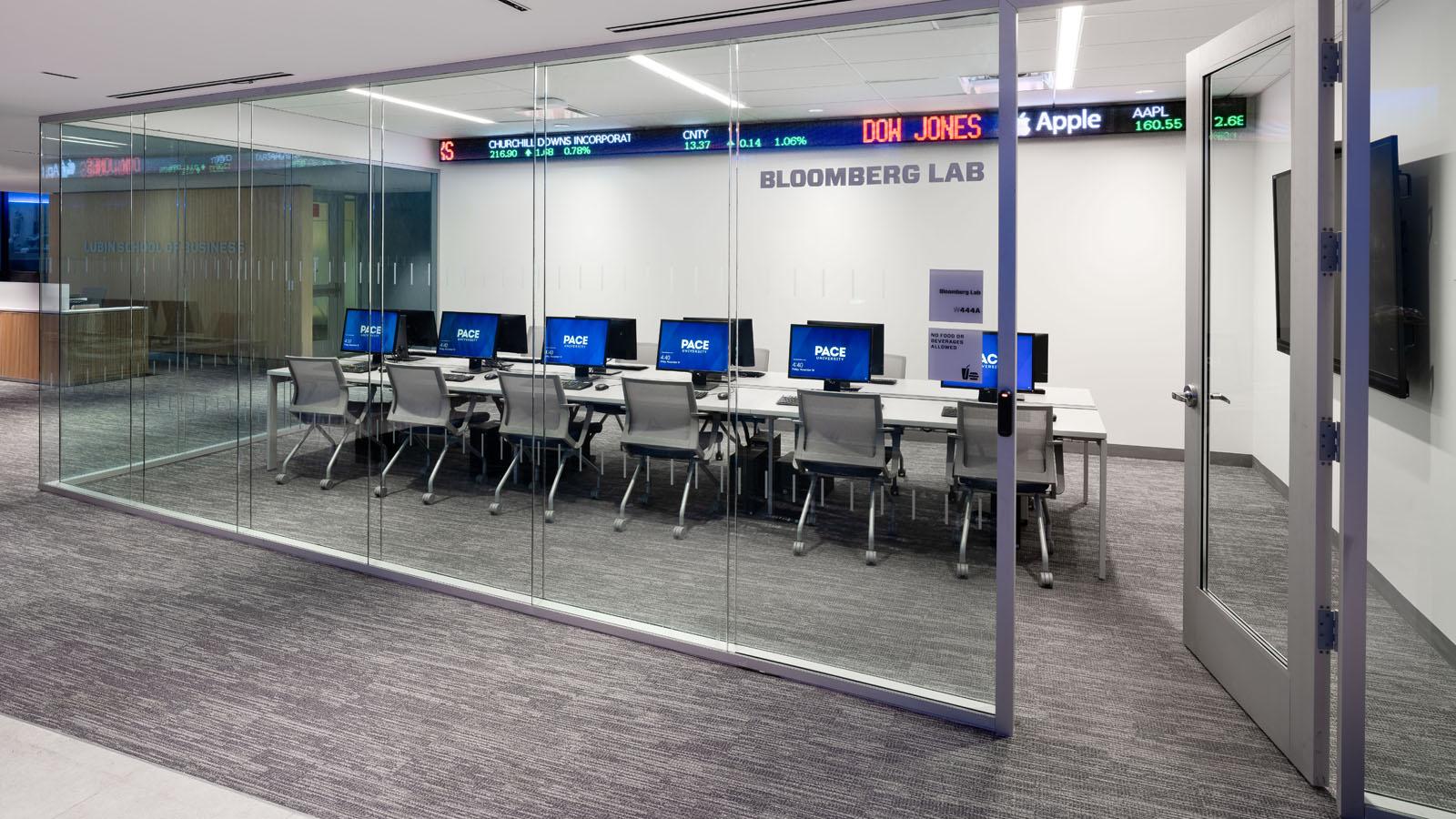 The Lubin School's entrance on Spruce Street is on the garden level, through the Student Commons at One Pace Plaza.
On the garden level, a tech bar and lounge offers a welcome space for students to relax and charge their devices.
A dedicated study area for Lubin students features plenty of seating and sweeping views of Manhattan.
Lubin's fourth floor at One Pace Plaza offers plenty of quiet space for independent and collaborative studying.
Team rooms, conference rooms, and student organization hubs are available for Lubin students.
Tables, booths, and comfortable seating offer plenty of options for Lubin students who need quiet work space.
The Pace Entrepreneurship Studio provides space and resources for student start-ups and small businesses.
Lubin's Bloomberg Lab features Bloomberg terminals, financial software, a real-time stock ticker, news feed, and other tools for business students.
On Pace's New York City Campus, students have independent and collaborative space (team rooms, conference rooms, and student organization hubs). Modern facilities include our high-tech classrooms; our Bloomberg Lab with nine terminals, a stock ticker and news feed, and a videoconference system that is used to connect to Bloomberg for real time lessons and instructions; and our Barry and Jackie Gosin Active Learning Lab, which also has a stock ticker and news feed along with a videoconferencing system, touch screen displays for presentations, wireless connectivity displays for laptops, and laptop tables for students to work in groups and show work on wall-to-wall displays. These advancements provide substantive resources for students to stay market-ready and competitive on their respective paths to success.
Westchester Facilities
On Pace's 200-acre Westchester Campus, students enjoy expansive residential, athletic, and academic facilities, including VR and simulation labs, a cutting-edge media production studio, and environmental center, as well as a renovated and expanded student center where students learn, work, and play. The EY Accounting Lab is staffed by peer tutors who provide assistance in foundation and upper-level accounting courses. The Marketing Lab and Interactive and Direct Marketing Lab are equipped with state-of-the-art computers and specialized market research tools and software. The Center for Student Enterprise offers employment and leadership opportunities in six student-run businesses operating on campus.