Students
Impacting Her Community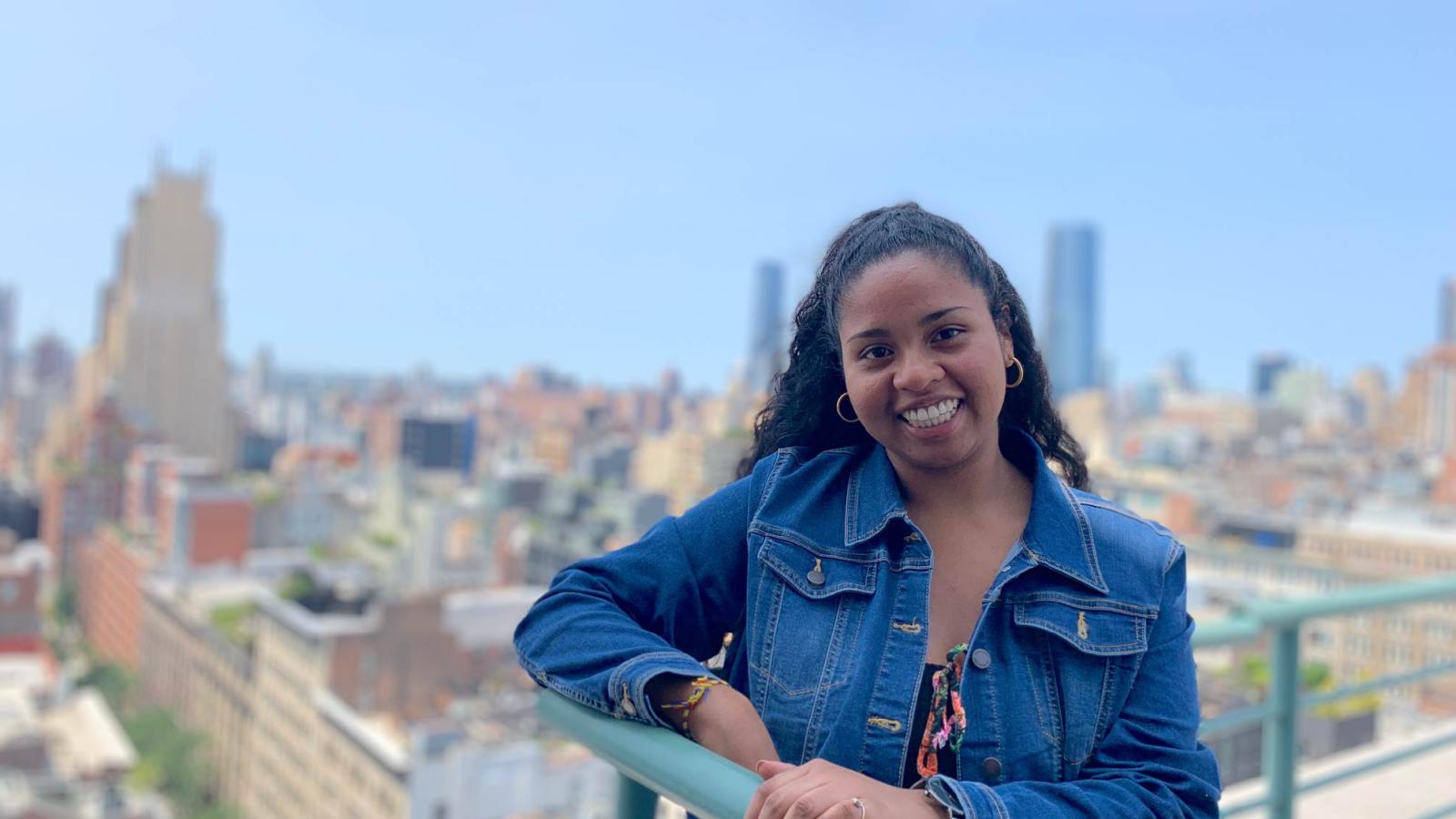 Nicole Ojeda
Events Coordinator - Wine & Spirits, Colangelo & Partners
Class of 2021
BBA in Business Management with minors in Economics and Political Science
Member Of: Student Government Association
Meet Nicole Ojeda, the 2019-2020 President of the Student Government Association and a Business Management major who is passionate about the communities that she is a part of. Nicole is the first in her family to be born in the United States and she speaks Spanish, English, French, and Italian fluently. This unique ability to communicate with different groups of people is reflected in the things that she is accomplishing as a student at Pace University. This summer, Nicole is working as a Summit Production Intern for She's the First, her second internship in the not-for-profit world. Her internship falls under the auspices of the Wilson Center.
Why did you choose Pace University and the Lubin School of Business to advance your business education?
I chose to attend Pace because in addition to falling in love with the location, I fell in love with the people. The students, faculty, and staff here at Pace have a true desire to help one another pursue their true passions. In the Lubin School of Business I see that many achieve greatness by collaborating with one other, leaving their comfort zones, and motivating one another along the way. For me, Pace's Lubin School of Business offered three things I looked for the most in my college experience: a quality education, real-world involvement, and most importantly the love and support I need in order to excel.
Where are you currently interning? Have you had any other internships previously
This summer I am interning at a non-profit called She's the First. This organization helps fight gender inequality throughout the world and supports girls worldwide through education, mentoring, and movement building. The Wilson Center made me aware of this internship. After applying I got the call that I would be She's the First's Summer Events Production intern. In the past I interned at another non-profit organization --the Boys and Girls Club of America-- through Bank of America's Student Leadership program.
#LubinLife is much more than recognizing the opportunities circulating around us; #LubinLife is the undying willingness to take advantage of them.
What have you been working on at your internship?
So far, I have been involved with general event production, which is different from my previous event planning experiences. I've worked on many aspects of event planning with a heavy emphasis on research. I have gotten very familiar with the organization, their different events, campaigns, and social media outreach strategies. I have also learned about communicating effectively in an office setting.
Any advice for other Lubin students looking for internships?
For students looking for internships, I highly recommend using all available resources. This entails speaking with professors, networking with other students, employers, and alumni. Definitely take advantage of the incredible Career Services office that we have on campus. Another great source for finding internships would be online platforms such as Handshake and LinkedIn.
What does #LubinLife mean to you?
To me, #LubinLife represents the insatiable thirst to achieve success as a young business student. Given the resources available within Lubin, in addition to Pace University as a whole, opportunities can seem endless. Sometimes they may not be so clear or easy to obtain, but because we are Lubin students, we are quick to think of ways to thrive in such a unique environment. #LubinLife is much more than recognizing the opportunities circulating around us; #LubinLife is the undying willingness to take advantage of them. Through networking, relationship building, and professional and personal development, we Lubin students can succeed here in New York City and the world beyond.