Students
Millennium Fellow Lulu Okeke '24 Represents Pace at United Nations Day
Image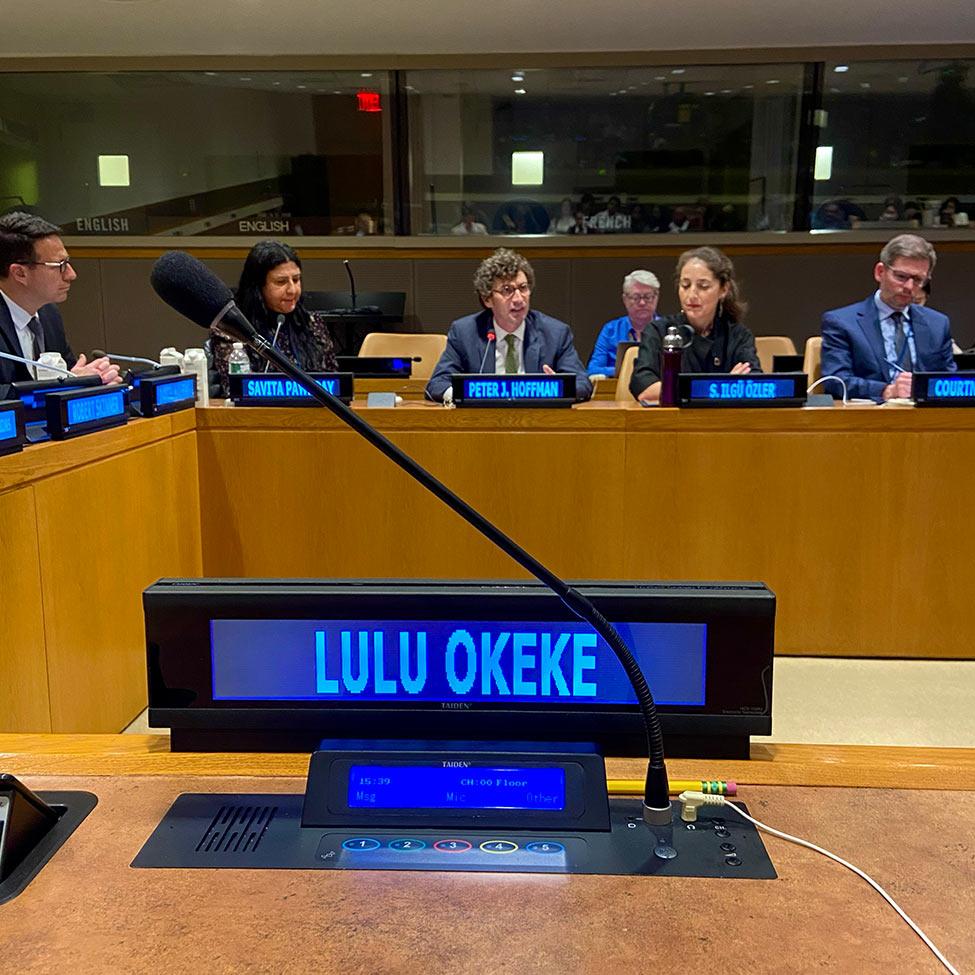 As part of the United Nations Millennium Fellowship, Lulu Okeke '24, Global Professional Studies, represented Pace at an Academic Impact panel session called "Higher Education and Multilateralism: Academia Responding to Global Challenges" as part of UN Day on October 24, 2022.
The discussion focused on the relationship between higher education and the United Nations, particularly in response to global challenges and crises. Centering on the roles that faculty and students can play within this relationship, the first panel included professors, deans, and directors at prestigious universities who are involved in international studies.
The second panel featured Okeke and fellow students from peer institutions. The opportunity allowed Okeke to speak about her Millennium Fellowship project—an initiative to uplift girls and women around the world through letter-writing—and the impact that the Fellowship has had on her academic and personal growth.
Okeke is the third Dyson student to speak at UN Headquarters this month, joining Molly Rosaaen '22, Political Science, who delivered a statement on youth disarmament education to the UN General Assembly First Committee and Taylor Mangus '23, Political Science, who served on a panel on "Disarmament as a Solution for Peace" as part of the #Leaders4Tomorrow event.
Related Stories
Students
On Wednesday, October 19, Taylor Mangus '23, Political Science, was featured on a panel on "Disarmament Education as a Solution to Peace."
Students
On Thursday, October 13, 2022, Molly Rosaaen '22, Political Science delivered a statement, drafted by Dyson College students, to the United Nations General Assembly First Committee.