Students
The Next Era of the Society of Fellows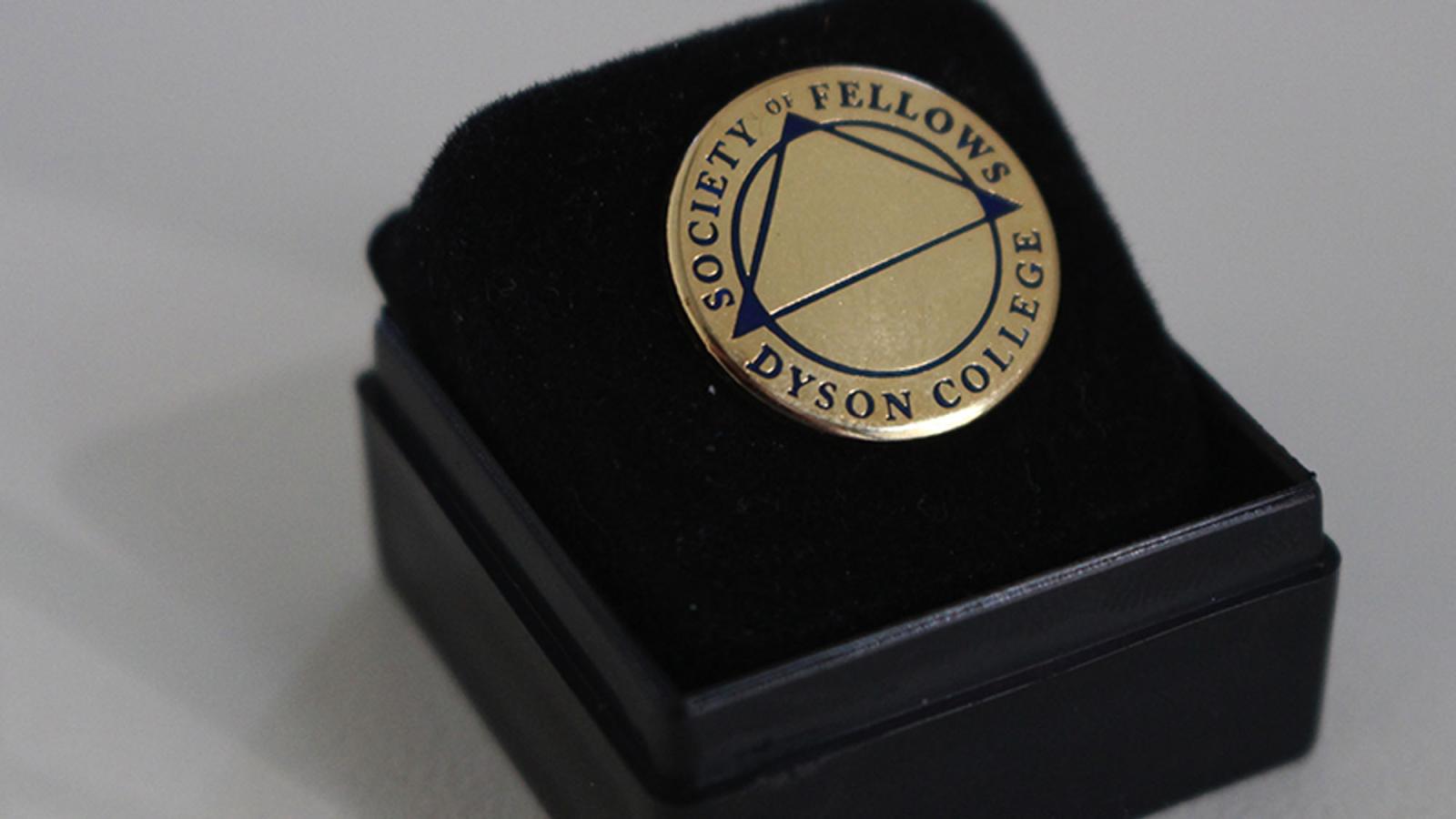 For four decades, the Society of Fellows has been a cornerstone of student scholarship and research as the premier honors organization in the Dyson College of Arts and Sciences. In the 41st year of the Society of Fellows, and her first year as chair, Associate Professor of Anthropology Judi Pajo, PhD, has begun to bring her vision for the Society's future to life, building on long-standing traditions while incorporating discoveries and innovations made during the pandemic and evolving the Society's interdisciplinary approach to research.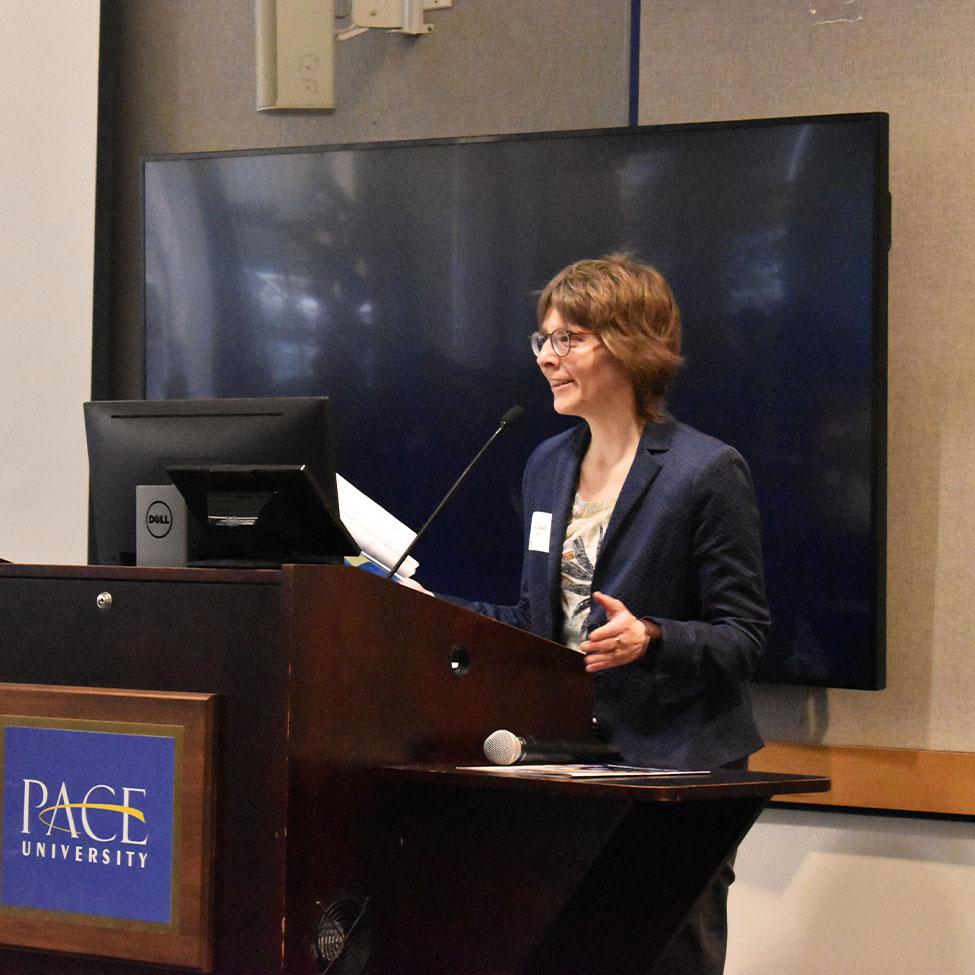 "I've been involved with the Fellows basically since I arrived at Pace," said Pajo, who has been a faculty member on the New York City Campus for 13 years and co-led the Weekend Seminar in her first year at Pace in 2009. "It's been such an important part of my time here, and I've had a great mentor in former chair of the society, Maria Iacullo-Bird."
Boasting more than 700 members made up of current students, alumni, and faculty, the Society of Fellows initiates new students from Pace University each year who wish to be challenged academically. Students applying to be Fellows must carry at least a 3.3 cumulative GPA, present their research at the Annual Meeting, and participate in other events sponsored by the Fellows. Aspiring Fellows are also asked to submit an original piece of research or creative work, as well as a letter of recommendation from their faculty sponsor for the organization's board to review. Faculty who sponsor students or contribute to the Society in other ways may also become Fellows.
At the Society's two signature events, the Weekend Seminar held each fall semester and the full-day Annual Meeting held each spring semester, Fellows and aspiring student and faculty Fellows gather to present research, lead workshops, engage in thoughtful discussion, and learn from each other. Students conduct their own research with the guidance of a faculty mentor, providing a unique opportunity to forge long-lasting connections and engage firsthand in the full process of proposing, designing, conducting, and presenting scholarly work – skills that will translate into any profession student Fellows choose to pursue.
A cultural anthropologist by trade, Pajo is focused on breaking down the inherent barriers between the four distinct academic "cultures" housed within Dyson—the social sciences, mathematics and the natural sciences, the humanities, and the fine and performing arts—as well as across the schools at Pace. Her hope is that Fellows can all communicate, collaborate, and learn from one another without feeling boxed in by their field of study.
"We want to help students develop fluency in their own field's language and culture, their own academic background," said Pajo, "but we also want them to learn tools from others, because combining things in unique ways, that's when the research and creative process leads to new insights."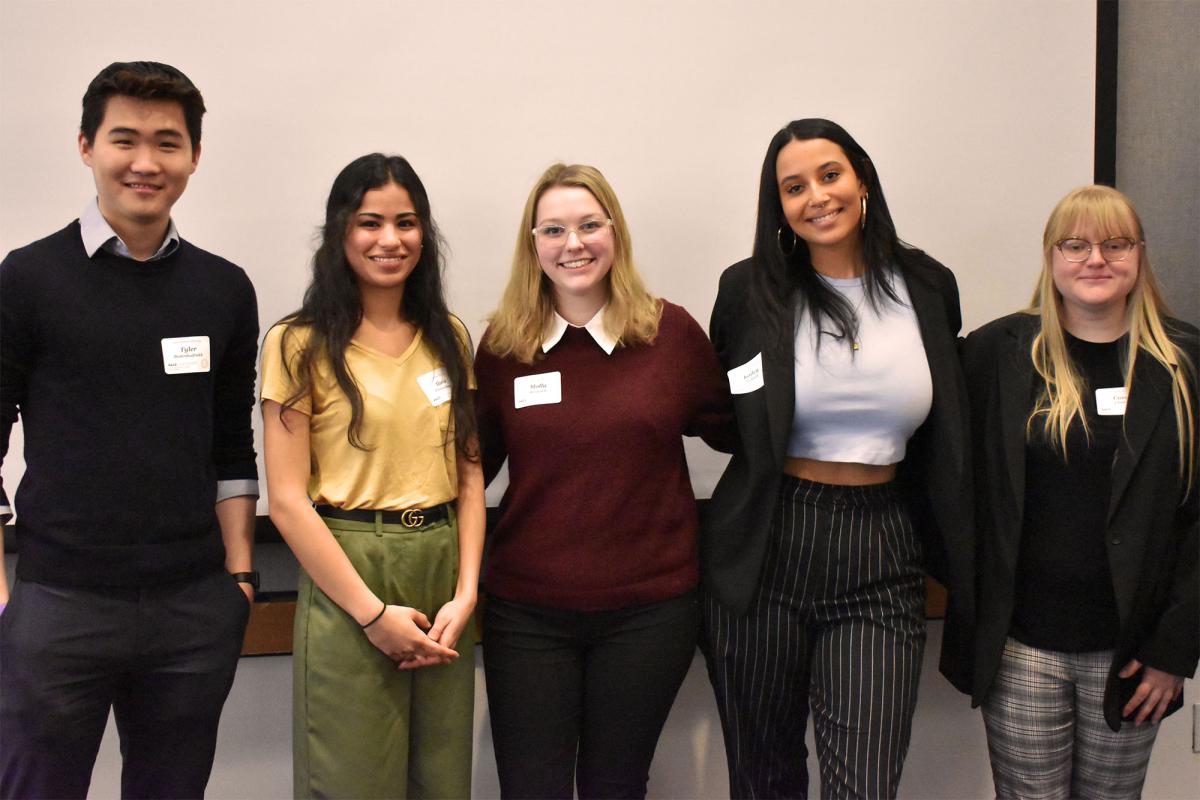 After last year's events were all held virtually, Pajo is grateful that the Weekend Seminar in the fall and the 41st Annual Meeting in March were both in person this year. At this year's Annual Meeting, 60 students presented their studies, with five serving on the plenary panel selected for their excellence by the Society's 12 board members.
The plenary presenters shared more about their research experiences.
Tyler Burenbadrakh '21, Chemistry
Image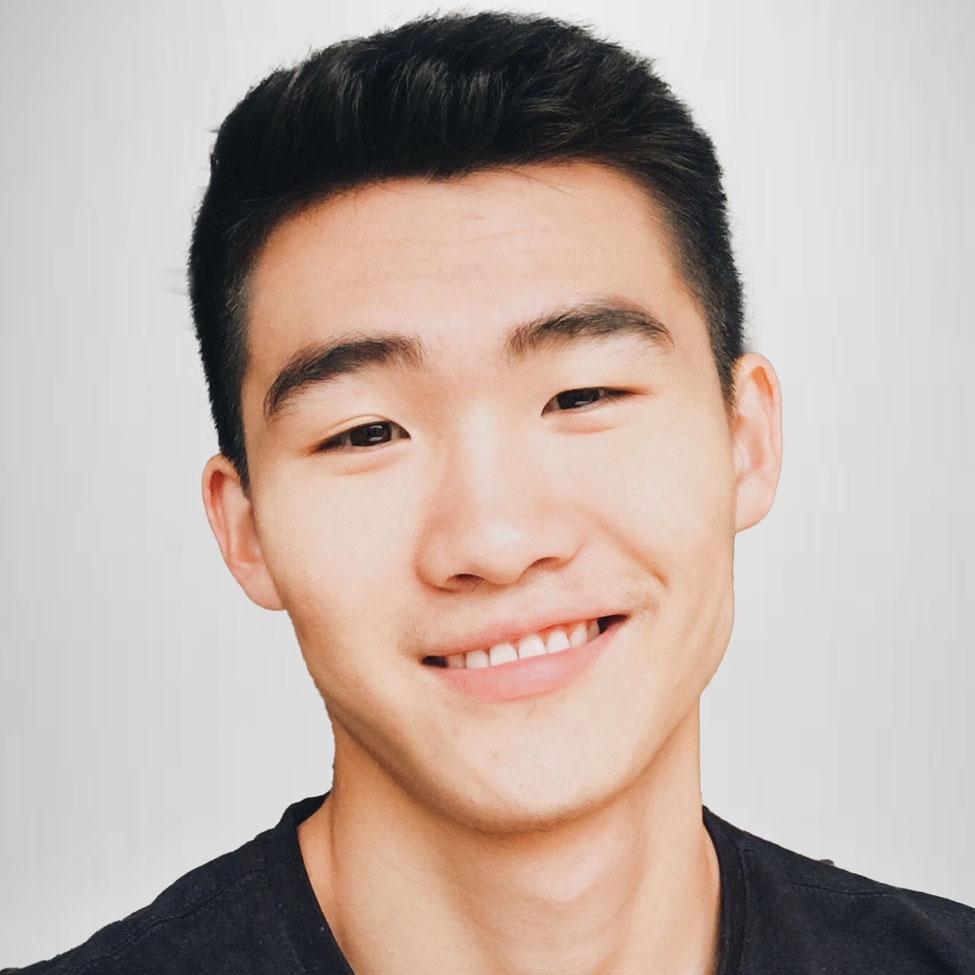 Research Topic
Sustainable Development and Water Security: Increasing Global Water Conflict in Developing Countries and their Potential Solutions
About the research
It's so easy to take water for granted in our environment. Before I decided to do this research, I wondered: Why do some of us have fresh and reliable sources of water and others don't? Is it because of geography or economy? Do some countries prosper more because they have an abundance of water? Or did they build their wealth first and then start taking advantage of advanced technologies to address their hydrological challenges in their regions? I wanted to investigate how water plays a central role in many major decisions that governments around the world must make.
What was the most interesting or surprising thing you learned from your research?
It was really surprising to learn that US government intelligence services estimated that there were at least 10 places in the world where war could break out over dwindling shared water resources, and historically, attacking one country's water system in any shape or form, symbolized an act of war.
Alanis Howard '22, Film and Screen Studies
Image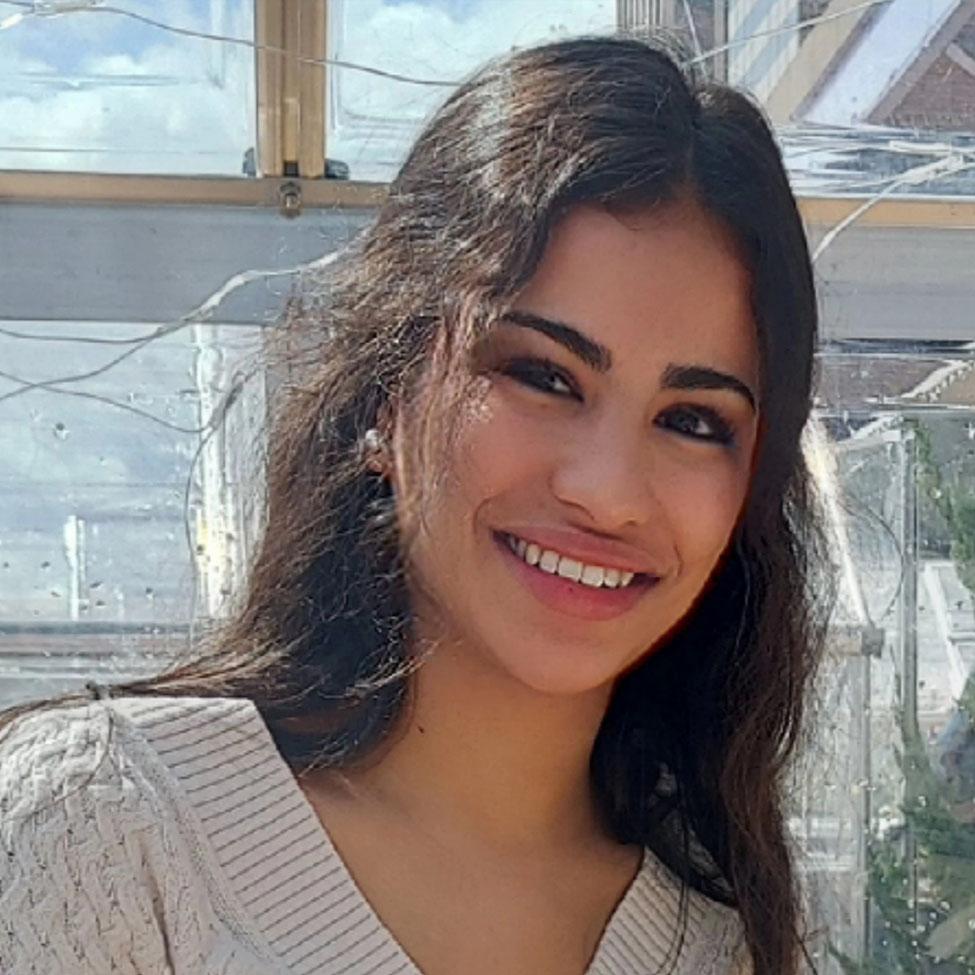 Research Topic
Evolution of the Manic Pixie Dream Girl: Gaspar Noé
About the research
The concept and prevalence of the 'manic pixie dream girl'—a stock character in film whose own story is undeveloped and whose only role is to provide important lessons for the protagonist—is very contemporary. Within a couple of my film courses the term had popped up in conversation, and I realized that there was a tremendous amount of overlap not only in the instances of this trope, but in the research and theory surrounding it. In some ways, the manic pixie dream girl felt like the most relevant figure to study through commentary and film theory-based texts that could identify and examine a trend of evolution and development of the trope. Even though the term manic pixie dream girl didn't technically emerge until Elizabethtown (2005) by Cameron Crowe, it can be seen as far back as Katharine Hepburn in Bringing Up Baby (1938). Hepburn's character, Susan, a quirky socialite whose seeming purpose in the film is to make the male lead, David (Cary Grant), happy, is often considered the earliest example of a manic pixie dream girl, though the film was released long before the trope was defined.
What do you hope others take away from your research?
First, I hope others can leave with some confidence in new critical language surrounding the manic pixie dream girl, because there is a specific vernacular involved in diving more deeply into the trope. More importantly, I hope that others feel illuminated in the functions of cinema as a visual medium, so that they may understand and apply the knowledge of how, not simply why, film is constructed as it is to maintain narrative tools like the ancillary female character. I also hope others can understand the immense influence of auteur theory—the viewing of the filmmaker as the "author of the film"—on the proliferation of these narrative tools.
Molly Rosaaen '22, Political Science and Women's and Gender Studies
Image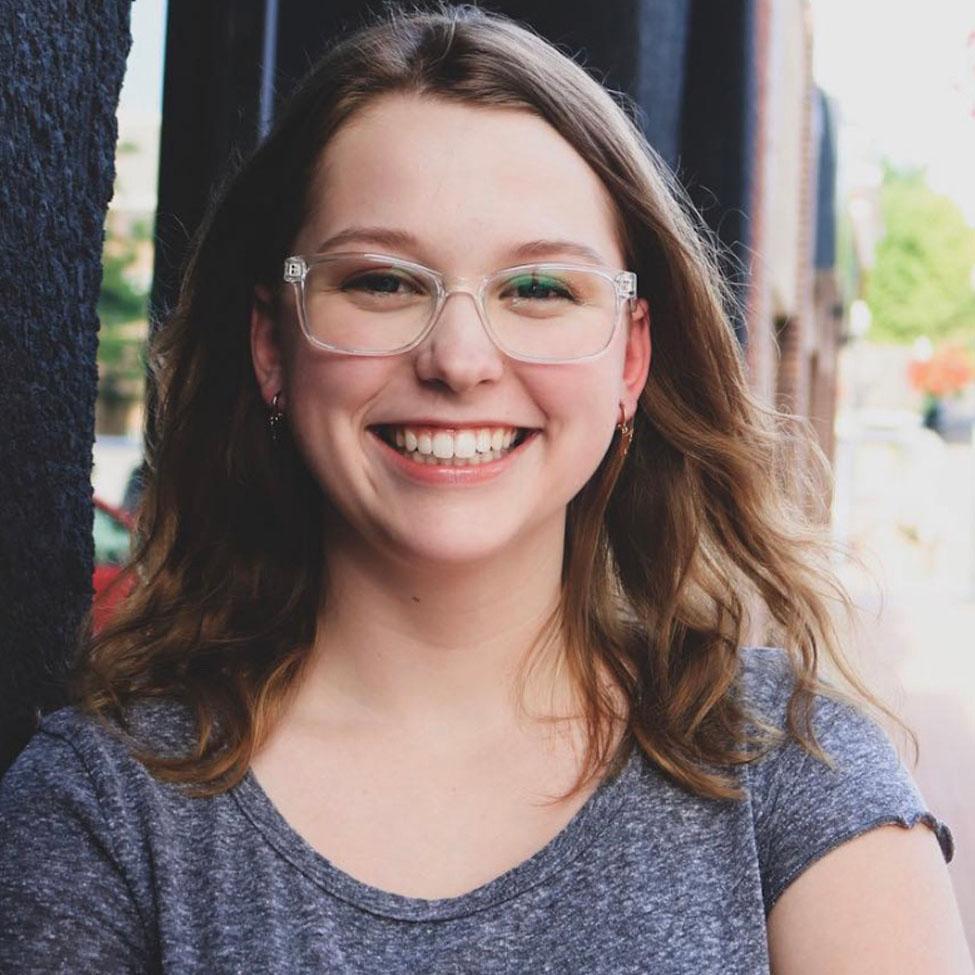 Research Topic
An anthropological look at the connections between Generation Z's intake of books/media during early teenage years and how it has affected their outlook on the government, political issues, and activism
About the research
I wanted to explore the topic of young activism and how it may have been uniquely influenced by popular dystopian media, such as books and movies, because I had felt there was a connection between this theme and what our generation has been seeing in recent years. I did this research one year ago, and there were different influences in the US and the world than there are today. The previous presidential administration still had influence in hot topic issues and the decisions they made had a very polarizing effect. I was seeing a lot of people compare Trump and other controversial leaders to characters in dystopian stories many were familiar with. From there, I wanted to see what specifically about those stories they made connections to and if, in any way, it influenced actions young people take when they encounter social injustice.
What do you hope others take away from your research?
I hope to convey the idea that young people are being influenced by the world around them, especially in a time when social media is so influential in how we interpret information. Generation Z is unique in that social media has taken a very integral role in this. I want others to take away from my research that people are always interpreting information that they see around them. By asking participants questions about what specifically influenced their understanding of the world around them, we can better understand how views are formed.
Kailey Liddell '23, English
Image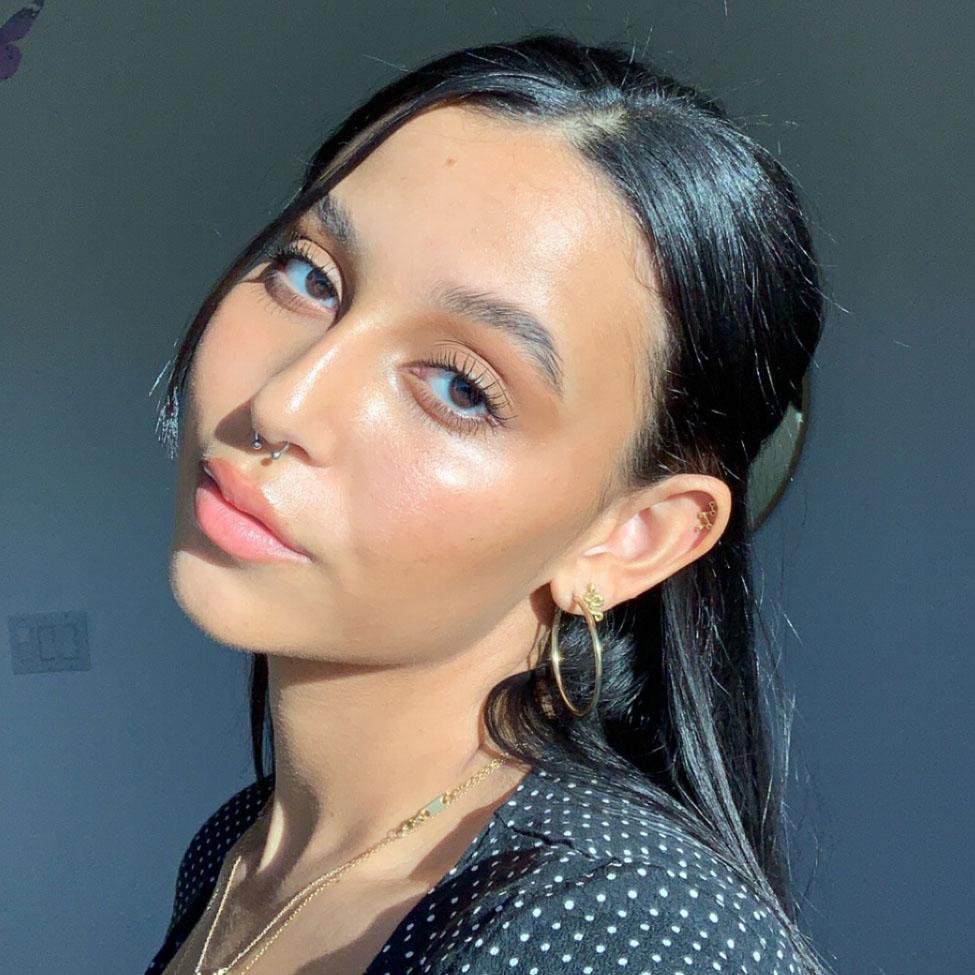 Research Topic
"He is Our Bard as Well as Yours": Recovering the Lost Black Involvement in Early American Theatre
About the research
My research focuses on The African Company, an all-Black acting company which performed in New York City in the early 1820s. My mentor Dr. Sid Ray first introduced William Alexander Brown and The African Company to me this summer. I felt really tied to this research because of my positionality as a biracial woman. Social justice work and theater are my main two passions/purposes in life, and this research is such a beautiful combination of them both!
What challenges did you face in your research and how did you overcome them?
The main challenges in my research center around the lack of care surrounding Black history. A lot of the research is speculative, because the limited primary sources I'm working with were written with a racist, bigoted point of view. It is frustrating that we know so much about theater in Ancient Greece, but don't even know the first name of The African Company's leading lady S. Welsh. In order to overcome this, I'm committed to searching in the small spaces, trying to find as much as I can in order to paint a fuller, brighter picture than historians who have tackled the histography before me.
Casey Cloutier '22, Economics and Modern Languages and Cultures
Image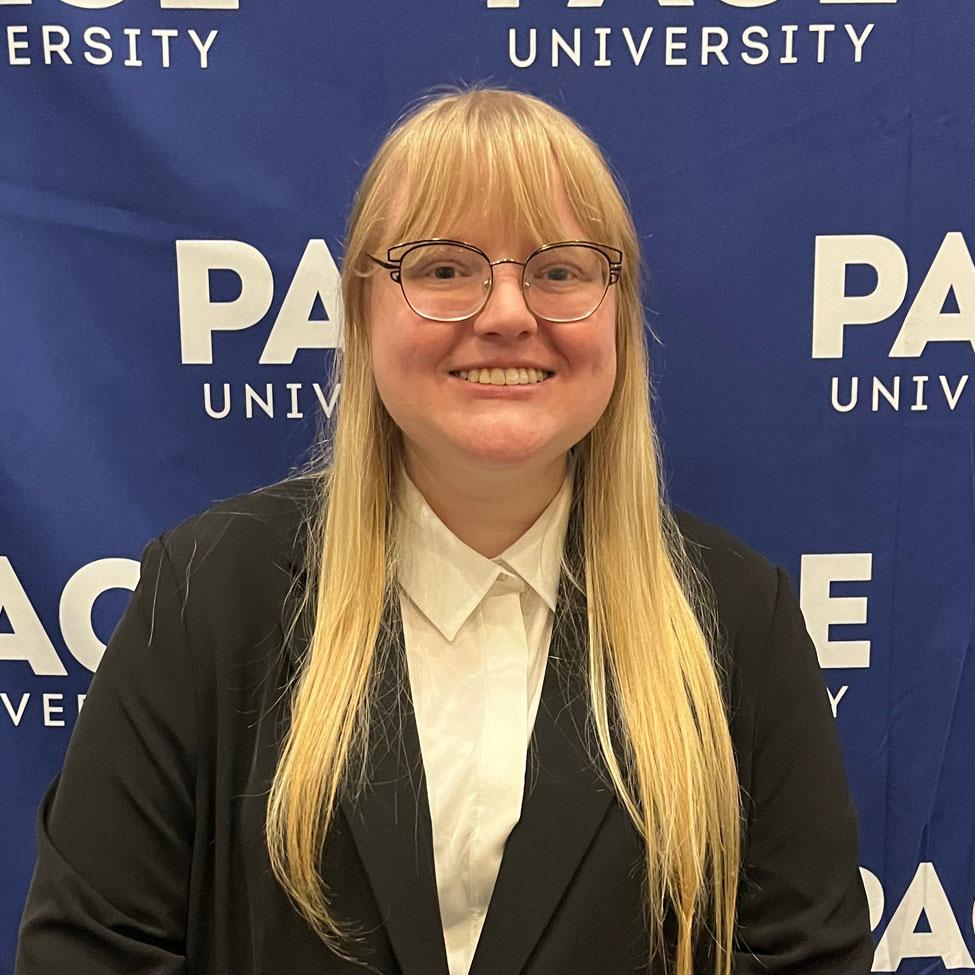 Research Topic
COVID-19 Vaccinations and the Labor Market
About the research
I chose this topic because it is extremely important to study the role vaccinations play in the economic recovery from COVID-19. This knowledge can help guide policymakers to make decisions regarding vaccine rollout and other preventative measures against COVID.
What is the most interesting or surprising thing you learned in your research?
The most interesting thing I learned in my research is that COVID-19 vaccines actually do cause a decrease (albeit small) in the unemployment rate for each county in the US. This gives us a good idea as to how vaccines are playing their part to decrease the severity of COVID-19, but to also aid in the economic recovery.