Press Release
Pace Students Curate Exhibit Featuring Historic News Photographs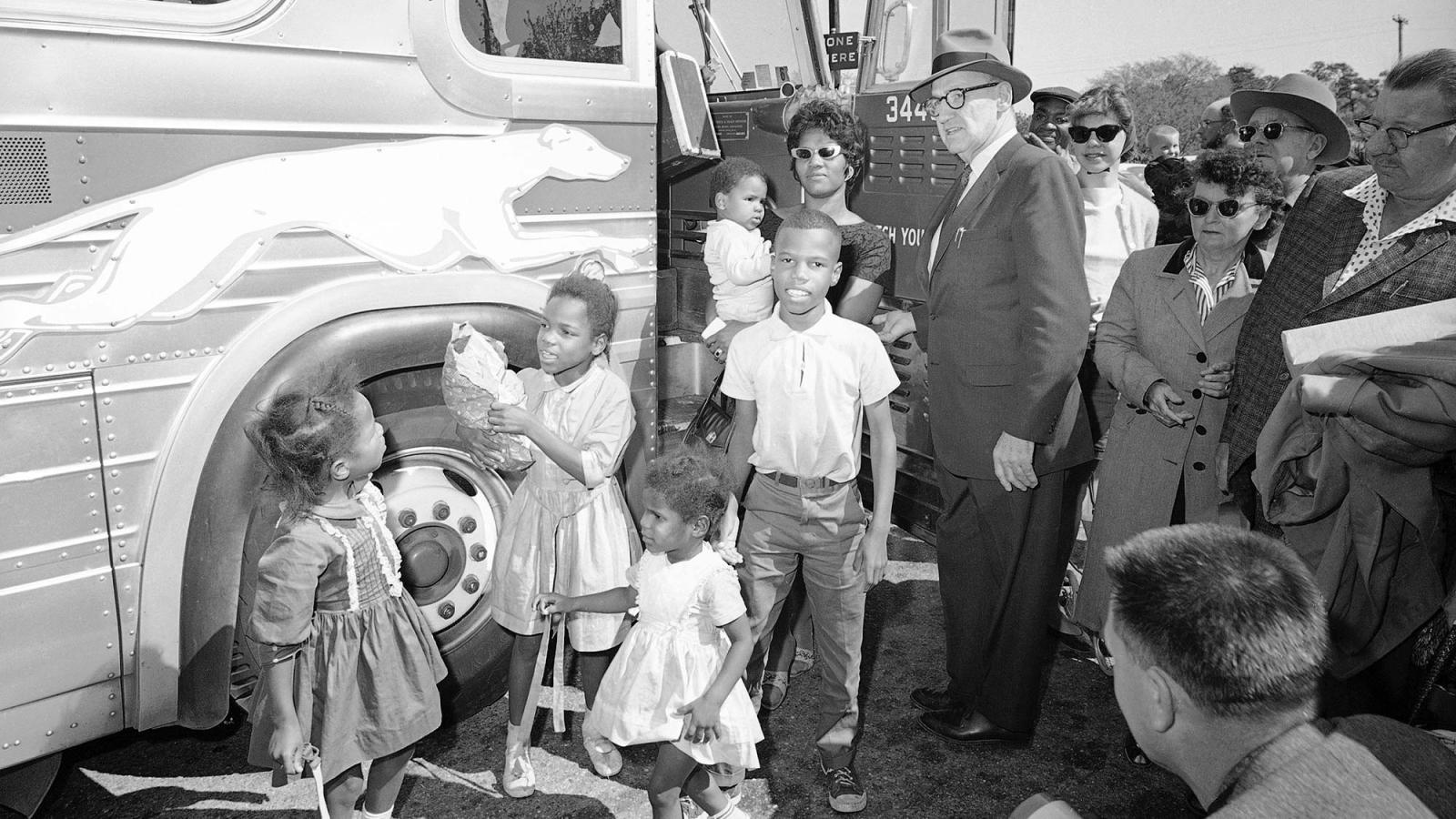 Images donated by veteran news analyst George Stephanopoulos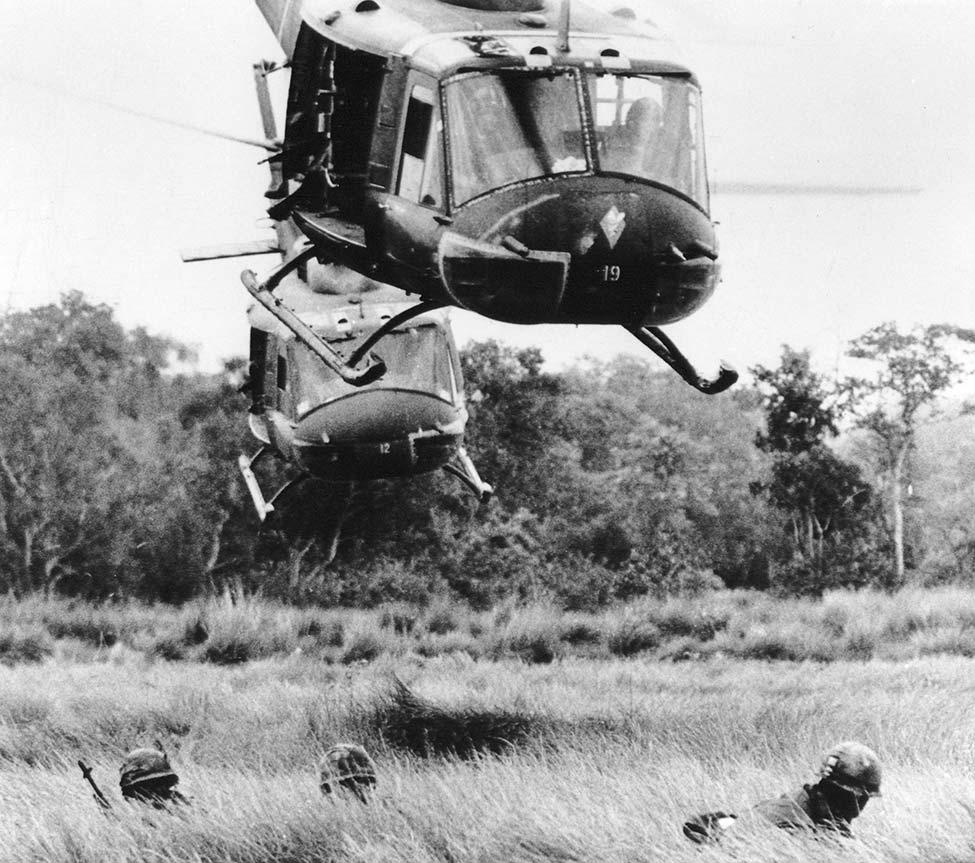 Pace University Art Gallery is pleased to present, "Continued Relevance: New Photos from the George Stephanopoulos Collection." The new exhibit, which opened today and will remain on view through January 28, 2023, features 54 images that were selected from a gift of more than 1,400 historic news photographs from the veteran news analyst and former White House communications director.
The collection, which features legendary photojournalists of the 1960s and 1970s working for major news agencies such as the Associated Press, ushers in a new era for the Pace University permanent art collection.
It was curated by students in three courses at Pace University—Introduction to Museum and Curatorial Studies, Documentary Photography, and - Current Media in New York. The students—under the expert guidance of their respective professors Sarah Cunningham, Inbal Abergil, and Emilie Zaslow—have selected a small, but representative, sampling of the collection which suggests the myriad possibilities for future educational use, historical analysis, and artistic appreciation.
"To experience this show is to get a strong sense of the entire Stephanopoulos collection," says Kim de Beaumont, curator of Pace's Permanent Art Collection. "Turn a few pages in the binders where most of the photographs are currently housed, and you veer from tragedy to banality to frivolity and back again, from corruption to idealism, from violence to resilience; turn another few pages, and you veer from celebrity profiles, whether notorious or noteworthy, to the quiet courage of now nameless individuals in the face of unspeakable fates."
While each student chose a single photograph for the exhibit, viewed collectively the images tapped into many of the overall collection's key themes including the Civil Rights Movement, the Kennedy years, the Vietnam war, and the protests it engendered. Likewise, students chose works by noted photographers of the era including Eddie Adams, Richard Avedon, Dang Van Phuoc, Horst Faas, Gene Herrick, Joe Holloway Jr., W. Eugene Smith, Jack Thornell, and Sabine Weiss. To accompany their selection, each student has written a personal commentary placing the image into meaningful contemporary context.
In depicting the past, the photographs as interpreted by the student curators challenge viewers to consider our present. For example, after researching the Reverse Freedom Riders by Frank C. Curtin, which depicts a Southern Black family being relocated to Massachusetts in a political stunt that has parallels to recent migrants being bussed north by Southern governors, Documentary Photography student Hasan Akinyele '23, says, "The story itself depicts a blatant lack of empathy for human lives in the past and the present; human lives are not pawns."
About the Pace University Art Gallery
Founded with the conviction that art is integral to society, the Pace University Art Gallery is a creative laboratory and exhibition space that supports innovation and exploration for both artists and viewers. Open to students, staff, and faculty from across the Pace campuses and, equally, to the Lower Manhattan community and visitors from around the world, the Art Gallery encourages personal investigation and critical dialogue via thought-provoking contemporary art exhibits and public programming. Enhancing the Art Department's Bachelor of Arts and Bachelor of Fine Arts programs, the Art Gallery offers students real-world opportunities to exhibit their own art and to work directly with professional artists to install and promote exhibitions.
About Dyson College of Arts and Sciences
Pace University's liberal arts college, Dyson College, offers more than 50 programs, spanning the arts and humanities, natural sciences, social sciences, and pre-professional programs (including pre-medicine, pre-veterinary, and pre-law), as well as many courses that fulfill core curriculum requirements. The College offers access to numerous opportunities for internships, cooperative education and other hands-on learning experiences that complement in-class learning in preparing graduates for career and graduate/professional education choices.
About Pace University
Pace University has a proud history of preparing its diverse student body for a lifetime of professional success as a result of its unique programs that combine immersive academics and real-world experiences. Pace is ranked the #1 private, four-year college in the nation for upward economic mobility by Harvard University's Opportunity Insights, evidence of the transformative education the University provides.