Students
A Passion for Business and the Arts
Image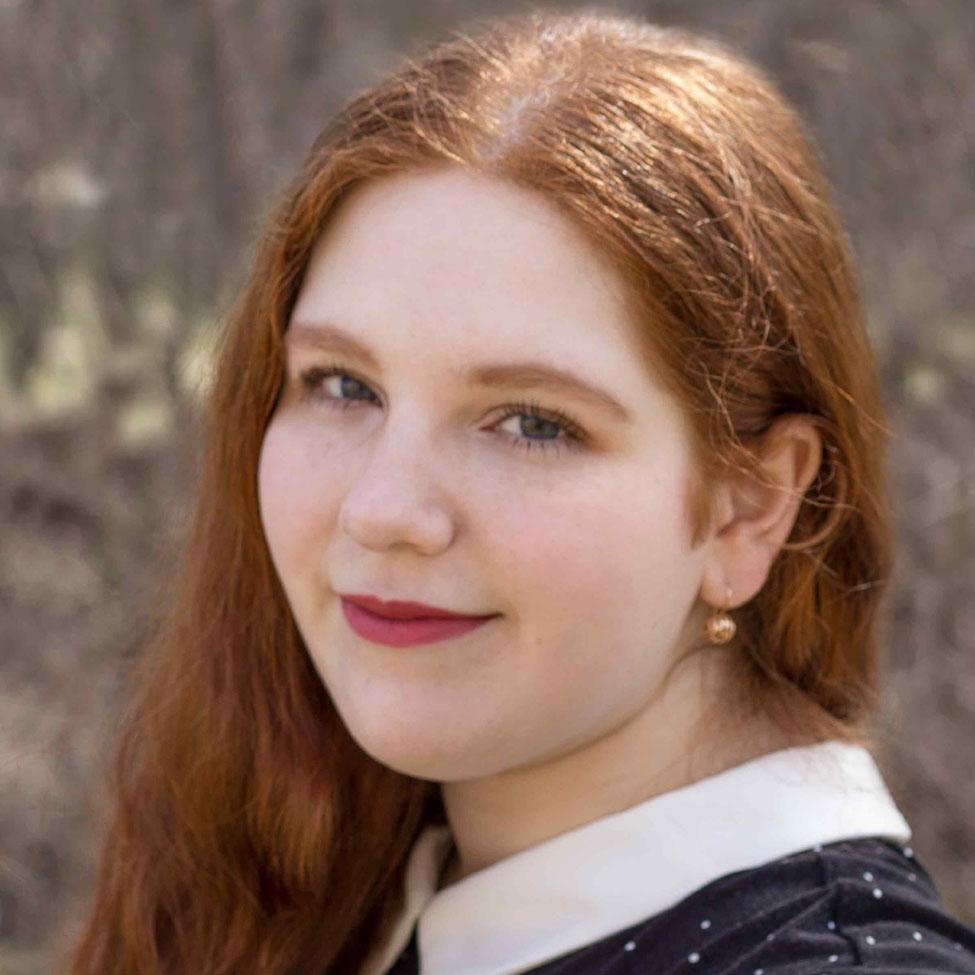 Jennifer Zaurov
Event Associate, Evercore
Class of 2022
Dual MBA in Business / Marketing Management with a concentration in Entertainment
Member Of: Co-founder and President of TEAM Pace (The Entertainment and Arts Managers), Member of Lubin Women in Leadership, the Ad Club, and the Marketing Association (PUMA)
Professional Member: American Marketing Association, FUTURE NOW Media Leadership Alumna, One Day Immersion in Media, Entertainment, and Technology, and a T. Howard Foundation Final Talent Pool Member
Why did you choose Pace University and the Lubin School of Business?
I chose to continue my educational journey by attending Pace University's Lubin School of Business in order to make my dreams a reality. My passion lies within the arts and business fields; hence, Pace's Dual MBA program was the perfect fit for me in terms of challenging myself. Pace University's location was also a deciding factor for me because it's in the heart of FiDi (the Financial District).
I never thought that I would be pursuing a Dual MBA in my lifetime, so finding a diverse and amazing educational environment like Pace University solidified my decision and secured my place on campus.
You started the first Arts and Entertainment Management Graduate Club at Pace; tell us a bit about the motivation behind that idea and how it is enriching the student experience on campus.
Yes! TEAM Pace, which stands for The Entertainment and Arts Managers, was started by two other classmates (Shannon Giles and Amanda Larney) and me. We all are passionate about arts management.
Together, we wrote an entire living document of guidelines, essentially making a constitution for the club. We wanted to create a safe space for all graduate and undergraduate students who have an interest in the arts and business as a whole. One of the things I'm most proud of is TEAM Pace's commitment to DEIA initiatives. TEAM Pace is committed to diversity, inclusion, and tolerance across race, gender, age, religion, sexual orientation, identity, and personal experience.
TEAM Pace's goals include implementing holistic educational programs and fostering networking opportunities with respected alumni and industry professionals to better prepare students for their careers in entertainment and the arts.
Overall, the organization was started from a blank slate in Fall 2020. Three semesters later, we have held a myriad of virtual events such as a women's panel for International Women's Day, where we had an intimate Q+A with female entertainment professionals.
Follow us on Instagram for more information on future events: @lubinteampace
I never thought that I would be pursuing a Dual MBA in my lifetime, so finding a diverse and amazing educational environment like Pace University solidified my decision and secured my place on campus.
What is it like to be a business student in a dual program?
Very Busy. My schedule is super packed. I initially took four courses per semester and summer courses, but now I am taking three classes, which is still considered full-time study. I am also a Marketing Intern at Pace's Small Business Development Center and a member of many professional and student organizations. It is not uncommon for me to have five to six Zoom meetings per day.
That being said, and with my mental sanity at stake, I know that my hard work will pay off in the future.
You say that you are following your dreams; what are those dreams and what does the future look like for you?
That's a difficult question because I have so many goals and dreams. I have a bucket list of things I would like to do before I die and one of those things is moving to New York City. I was supposed to move to the city in Summer 2020, but the pandemic obviously changed so many people's plans.
I have taken three semesters of classes online and would really like to make connections in-person and on-campus. I am excited though because I'm finally moving to New York from my hometown of Toledo, Ohio, in 2022 (Go T-town!).
In regard to my professional dreams, my ultimate goal is to be the CEO of a media or entertainment company. I can picture it now – sitting in my office, on the top floor of a posh brownstone building, with important projects piled on my desk, and me positively reminiscing about the nonstop effort I put in to get to where I am.
I would also like to dip my feet into television and film development, producing, casting, and talent management.
After graduation, I hope to get a well-paying job at a tv/film studio, whether that be in marketing or management (I'm manifesting it!).
Do you have any advice for other Lubin students looking to get involved on campus?
Yes! Getting involved on campus is super easy. Just reach out to people via social media. TEAM Pace has received many DMs from Pace University students and we absolutely adore when people are interested in our club. There are so many amazing clubs and organizations on campus. Simply reaching out to people in class WhatsApp groups or asking your professors for recommendations could change your college experience. I don't know where I would be without campus organizations given that we were remote for so many semesters. I was able to make friends and share similar interests with people all over the nation from the comfort of my own home.
Also, if you don't see a club for something you enjoy doing, create one of your own! Chances are that other students will also want to join you in the venture.
What does #LubinLife mean to you?
To me, #LubinLife means pushing oneself out of one's comfort zone. As a Lubin student, I challenge myself daily and see my fellow classmates working on building better versions of themselves too. I see so much ambition among students and professors. It's invigorating and keeps me going. #LubinLife is reinforcing the principle of aiming high and following up with success.