Alumni
Pursuing Peace: Lovesun Parent '04
Pace allowed me the space and grace to form my own distinct value system, while expanding my knowledge of scholarly political theories and feminist texts to prepare me for my career.
Currently, you are director of an institutional support contract under the Inclusive Development (ID) Hub of the United States Agency for International Development (USAID), which administers civilian foreign aid and development assistance.
Image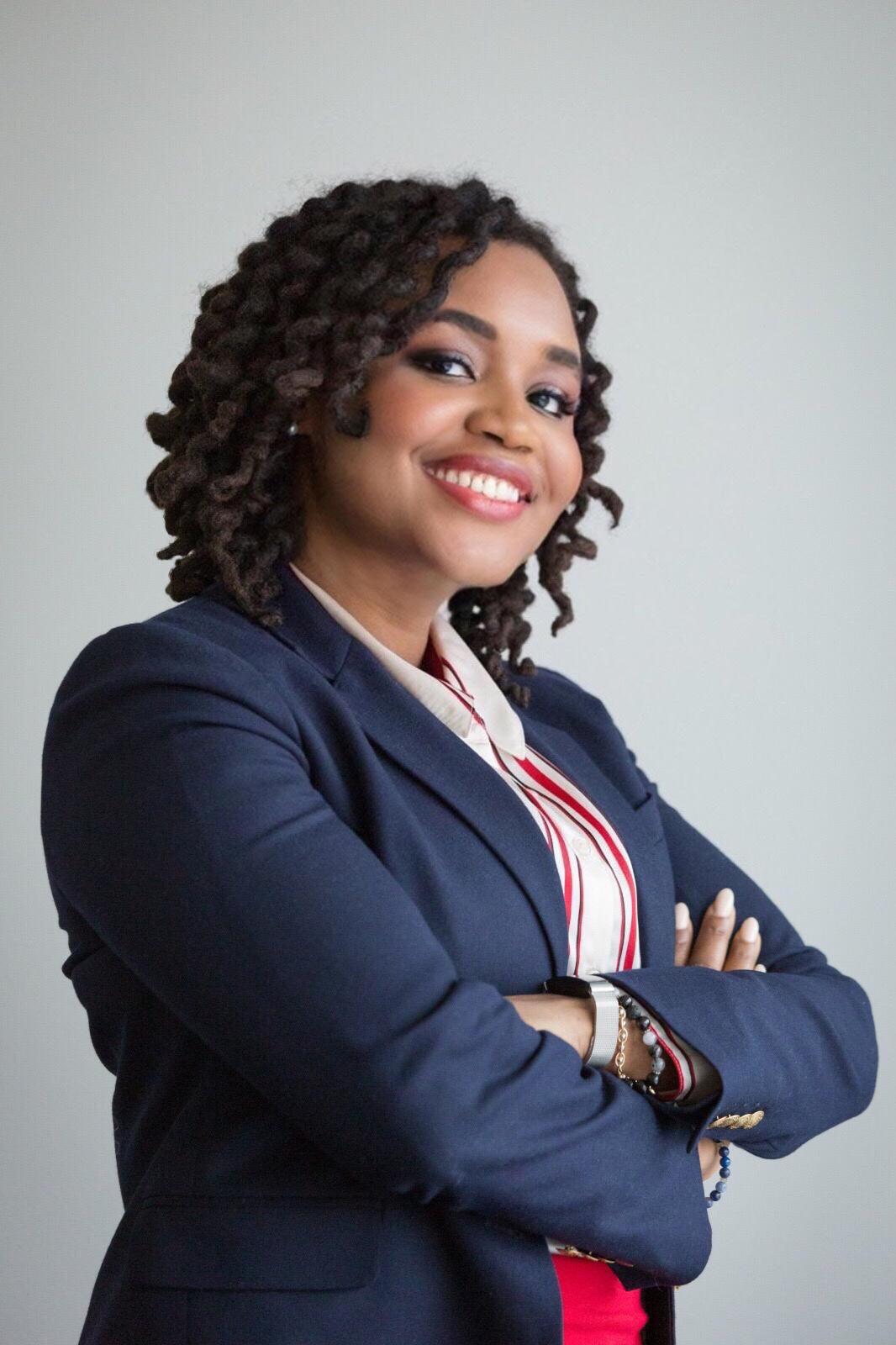 Tell us about your role and what you hope to achieve through it.
The ID Hub promotes a nondiscriminatory and integrated development approach that ensures that all people, regardless of their race, ethnicity, age, sex, gender identity, sexual orientation, religion, and disabilities can fully participate in and benefit from development processes. As the director, I recruit and lead a team of development experts and practitioners that support USAID to analyze inclusive development issues in their country or sector and provide technical assistance and oversight of activities related to all ID Hub technical areas. These staffing positions are particularly important as we work to combat stigma and discrimination, promote empowerment and inclusion of marginalized or underrepresented groups, and improve the lives of populations in high-risk situations.
Previously, you held many positions at the United Nations, specifically working with women and gender discrimination. Tell us about this work, as well.
My first position was as a governance, peace, and security graduate intern with the United Nations Development Fund for Women (UNIFEM), now UNWOMEN. My role was to support the agency's efforts in providing timely and accurate information to inform policy and guide the expanding normative framework around peace and security. I was responsible for managing data for West Africa and Haiti and created and maintained news briefs and country profiles regarding women in armed conflicts from Haiti, Sierra Leone, Guinea Bissau, Côte d'Ivoire, Central African Republic, and Western Sahara.
My next position was as a consultant for an exciting project, Global Youth Partners (GYP) with the United Nations Population Fund. I was part of a dynamic team that monitored and evaluated the GYP project in Egypt, with the goal of gaining the Ministry of Education's commitment to establishing Anti-AIDS Clubs in three secondary schools in Mansoura. Using training from my Women's and Gender Studies minor, I conducted a gender assessment, exploring components of the youth-adult partnerships.
A Pace graduate with BA in Political Science and a minor in Women's and Gender Studies, how did you become interested in your work and how did Pace prepare you for your professional life?
My interest in women, peace, and security started with a course I took with Professor Aseel Sawala. We were exploring the Algerian war, and the discussion challenged me to look beyond the revolution and fight for liberation, to the ultimate cost of armed conflicts on women and children. This course ultimately led me to do my most recent work advancing women's leadership in places troubled by conflict and violence, like Afghanistan and Haiti. I also decided to minor in Women's and Gender Studies.
Pace allowed me the space and grace to form my own distinct value system while expanding my knowledge of scholarly political theories and feminist texts to prepare me for my career.
How did you get started in your career?
I started through internships, and my first was through the Pace Career Services program. They were able to match me with a small, international non-governmental organization, Humpty Dumpty Institute (HDI). While the name was super funny at the time, they had this concept that when Humpty Dumpty fell and broke, all the king's men would help build Humpty Dumpty back together again. With the same idea in mind, HDI engages critical stakeholders through its programs with the US Congress and the United Nations, including organizing visits of Congressional delegations overseas and to the UN, and through its engagement with business and cultural leaders worldwide. This opportunity through Pace allowed me to experience what a career in international development could be, while meeting regular people who were part of that world.
What attracted you to Pace?
As a New Yorker, I wanted to stay in this vibrant and diverse city, but I did not want to feel lost in a big university with no sense of community. I was in search of a small, intimate liberal arts college that allowed students a chance to get to know their professors, while being exposed to the best museums, galleries, libraries, and access to the world's leading international non-governmental organizations.
How did you become interested in political science as a major?
Growing up in a predominately immigrant neighborhood in Flatbush, Brooklyn, I understood early on how politics, policies, and laws shape our lives well beyond our borders. In fact, because of this diversity, I became interested in how migration was connected to failed economic policies, conflicts, and other political issues. I am also a first-generation college student, and my parents stressed the value of education and encouraged me to pursue my career.
What life challenges have you overcome?
In 2019, I took on the role of director of USAID's Promote Women's Leadership Development program to build the confidence of Afghanistan's most talented young women to encourage them to participate fully in society and become future leaders in the public and private sectors. While there, our offices and residences were attacked and bombed by the Taliban. For nearly 17 hours, as I hid in a bunker with only the sounds of explosives, gunfire, and the occasional silence, I had no idea if we would survive. So many lives were lost from that senseless act of violence in that camp. My thoughts in that bunker often returned to the girls who brought me here and why this work was so important.
What advice, if any, do you have for our current students?
It may sound cliche, but find what you love. The things that ignite the fire in you are what make you come alive. And, with that passion comes so much drive, dedication, and grit. Your vision may not be apparent to others at first. It is okay; the love you have for what you do will sustain you during the difficult time, so focus on building your network of trusted confidants who can support your vision.
You have such as beautiful and unique name. Is there a story behind it that you can share?
As a child, I yearned for a more common, feminine name. After all, what child doesn't want to fit in? I remember asking my dad in the third grade why he skipped over Melissa or Sandra in naming me. He went on and on about the sun being our life force on earth. He then talked about the transformational power of love. Love has the ability to change the world, from small acts of kindness to targeted policies to balance out the inequities. My name was the result of both of these concepts.