Students
Q&A With Cameron Maruszewski '23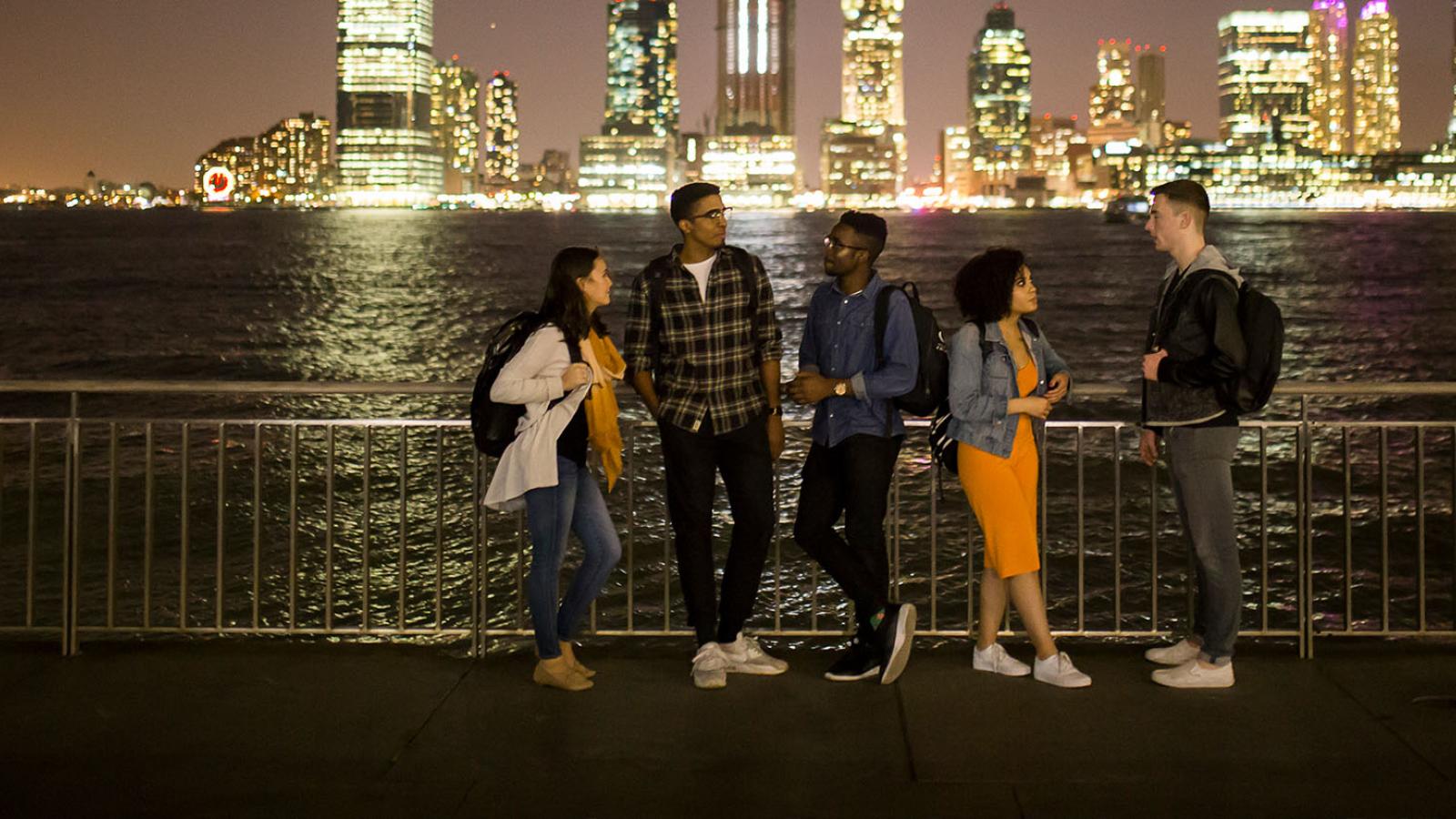 Image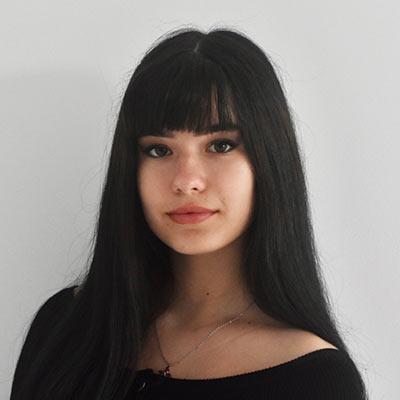 An Art History/Psychology major and first-gen honors student, Maruszewski speaks about merging the arts and sciences.
What attracted you to Pace?
I chose to attend Pace because I adored how much the school focused on what happens after college, rather than solely on what happens inside the classroom. It was one of the first colleges I had ever seen that emphasizes learning outside the classroom, which I strongly believe in.
Why did you decide to pursue a double major in art history and psychology?
Ever since I was little, I knew I wanted to help people in some way, and psychology seemed the best way that I could. Art history fell into my hands rather unexpectedly, after I was asked to choose a Learning Community course for my first semester. I thought it sounded interesting, so I picked Art History and History with professors [Janetta] Benton and [Jaclyn] Kopel. Professor Benton made me fall head over heels in love with art history, so I decided to take on another major.
My favorite part about being a Dyson student is getting to meet people from both the arts and the sciences, and seeing how those two disciplines coexist.
My favorite part about being a dyson student is getting to meet people from both the arts and the sciences, and seeing how those two disciplines coexist.
In your view, how is the study of art different from that of science?
I think studying art is more the study of the past, as in, studying what other people have created before, in the hope of interpreting the future. With science, it's studying principles in the hopes of explaining the ever-present phenomena of the universe, the past, the present, and the future. Both carry the same discipline of using truthful evidence to learn ideas, which I think is missed by many people. I think there is science to art and art to science, meaning that one can't exist without the other. For example, medicine is a science, but requires a human, artistic element to be done well. Art is more of an instinctual interpretation of facts, and science is more of a numerical interpretation.
You were born in the United States, but grew up mostly in Poland. Tell us about your journey to where you are today.
I was born in Boca Raton, Florida, but soon after moved with my parents back to Poland. When I returned to the United States when I was fifteen, it was a huge culture shock for me. Thankfully, while in Poland, I attended an international school, so I spoke English very well. However, everything from how people dressed, to how they talked, and what they talked about was completely different. I did not even know what a Pop-Tart was, and my accent was very telling. It took me quite a while to get the hang of everything and navigate around social circles. I still see the differences, but I've learned how to interpret those around me and what they are saying. It feels like those two very different parts of the world coexist within me now.
As a first-generation college student, how have you navigated the challenges of higher education?
I was fortunate enough to be introduced to American culture in high school, which provided me with an easy transition into college. Attending Pace has been [similar to attending] high school in Poland, in the sense of having a block schedule, as well as the style of teaching and test taking, such as non-multiple-choice tests. To me, it felt like home!
What would you like to do upon graduation?
After graduation, I am hoping to enter a career in forensic psychology. As of right now, I am not entirely sure about a specific profession, but that's what college is for! My plan is to either be a counselor working in corrections, specifically, juvenile facilities, or to work with the police to offer forensic insight from a psychological perspective.
Do you have any advice for your fellow students?
My advice to current students would be to treat electives as a way to explore what they haven't thought to explore, because you never know what you can find along the way.