Students
Q&A With Kizzmett Pringle '20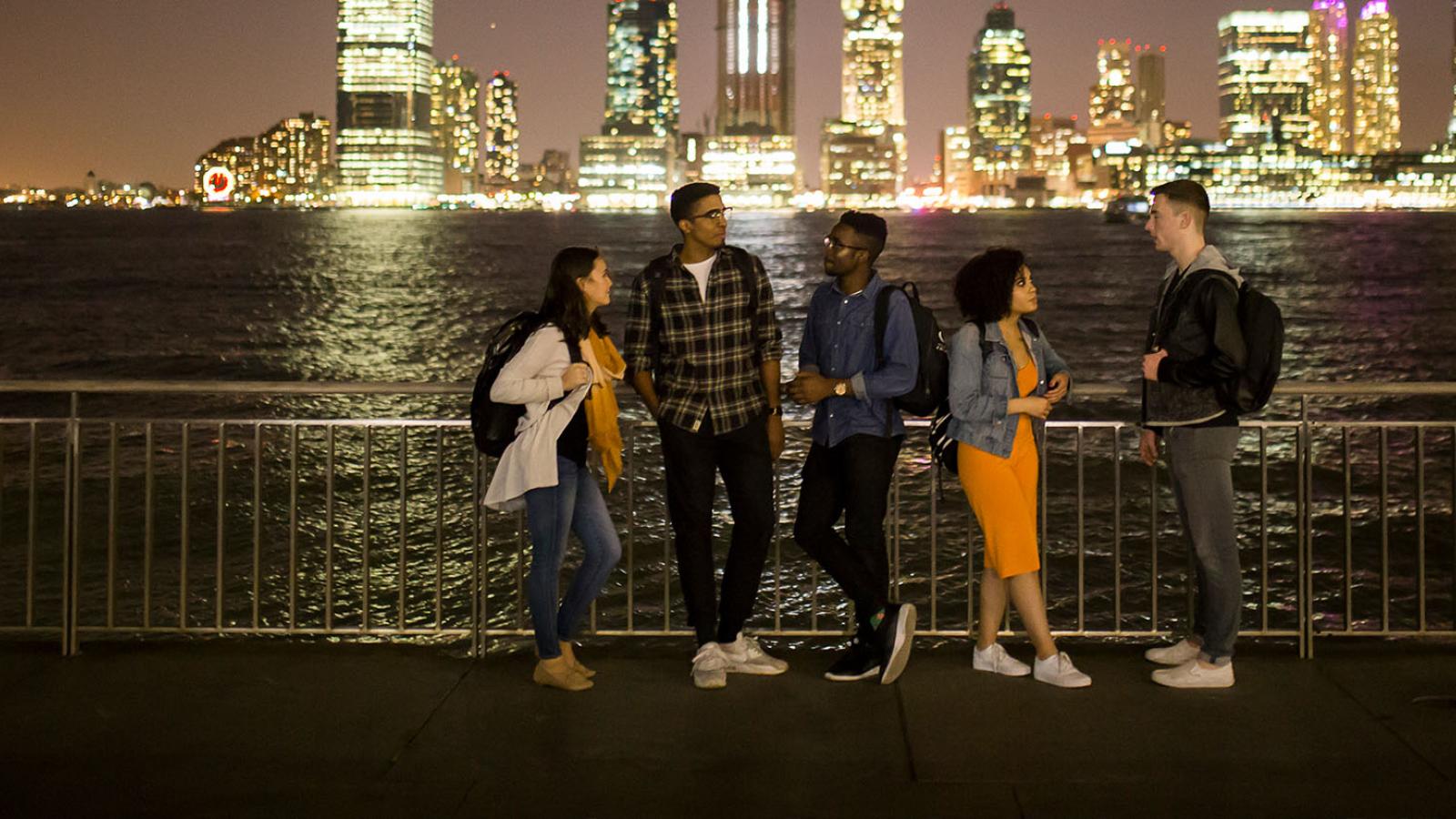 Image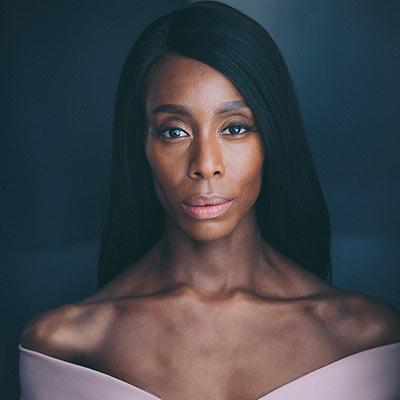 Honored recently by the Princess Grace Foundation, Kizzmett Pringle is preparing to live her destiny as an actor.
What was your experience like growing up in Detroit, Michigan?
My experience is nothing like what most people think of when they think of Detroit. I am proud to be from Detroit, and I rep my city hard. My Detroit is Motown, Motor City, AutoShow, Dream Cruise, Belle Isle, Mackinac Island, Thanksgiving Day Parade, Detroit Hustles Harder, Slow Roll, and the Movement Music Festival. My experience is also family. I grew up surrounded by love from my two amazing parents and my younger brother, also an MFA-trained actor. He recently graduated from the Shiley Graduate Theatre program, a joint venture of The Old Globe and the University of San Diego, MFA program, and we have shared passions, dreams, and goals. We have our own brother-sister language, and he just gets me.
Did you always want to act?
Detroit is the auto capital of the world, so a lot of activities and afterschool programs are geared (no pun intended) toward math and science. I enjoy math and science, so it was a no-brainer to go to school for engineering and, eventually, get a job [in the automotive industry]. That's what you do when you grow up in Detroit.
I received my undergraduate degree in mechanical engineering, with a management minor, from Kettering University. Kettering is a private, cooperative education and experiential learning-based university, and I secured a co-op with General Motors (GM). During my first year at GM, I was 17 years old (I graduated high school early) and supervising a group of mostly men, who had been doing their jobs longer than I'd been alive. As you can imagine, for a young African-American woman, it was very interesting! LOL!
How did you get into acting?
Starting at a young age, my parents enrolled my brother and me in every camp, afterschool program, and class at the YMCA. You name it, we did it. One activity was a theater camp with the critically-acclaimed Mosaic Youth Theater of Detroit. I was 12 years old, it was my first experience acting, and I fell madly in love with every aspect: meeting new people, creating, storytelling, and, of course, the thrill of performing. Mosaic Youth Theater of Detroit changed my life.
Describe your experience at the actors studio drama school.
Long days, hard work, going above and beyond, and no sleep! This past year, I learned and discovered so much, but honestly, I was getting no rest. Along with being a full-time graduate student, I was an acting apprentice at the Obie Award-winning The Barrow Group, and I worked two jobs. You really have to love what you do to keep going.
One of my favorite assignments, which was during my first year of school, was animal work as part of the Stanislavski System. Transforming the human instrument into an animal serves as an introduction to character work, and for this assignment, the actor is asked to choose an animal to observe, research, and inhabit in front of peers. My animal of choice was a lioness, and let me be clear, this is not come in and "play" an animal, but rather, become one. To truly physically and mentally embody an animal—how they move, how they think, what they think, what they eat, how they eat—the research required is extensive. I took it upon myself to come in full lioness drag, and I stepped right into lioness. It was so much fun, and even now, the lioness is still with me.
What acting work are you most proud of?
As an African-American actor, the playwright August Wilson is king. Therefore, the opportunity to work on any play of his is a dream come true. During my second year of school, I worked on Gem of the Ocean. It is the first installment of The Pittsburgh Cycle, his decade-by-decade ten-play chronicle dramatizing the African-American experience in the twentieth century. I played the role of Black Mary, and it's the role that I have learned the most from as an artist. That is what I'm most proud of.
You received a grant this summer from the Princess Grace Foundation. Tell me about it.
Before I was even accepted into the Actors Studio Drama School's MFA program, I created a graduate school vision board, which included a Princess Grace Foundation award. The foundation is dedicated to elevating extraordinary artists in theater, dance, and film. It donates millions of dollars to empower the diverse, inspiring, and extraordinary artists who have received the performing arts' most distinctive honors —Academy Awards, Tony Awards, MacArthur Genius Awards, and Pulitzer Prizes—and who are shaping the American cultural landscape. I am now honored to a part of this amazing family, and this award means my hard work has been received and acknowledged.
What's on your vision board for the future now?
I'm interested in sharing stories of powerful, groundbreaking women. Dream roles of mine include Eartha Kitt and Lottie 'The Body' Graves, a burlesque dancer in Detroit during the Black Bottom era. I consider myself a very physical actor, and I honestly discovered this through my movement classes at school. This past winter, I applied and was accepted into the Gibney Winter Dance Intensive, and this summer I fell in love with the aerial hoop. I eventually want to produce and perform my own 3D projection mapping, dance, and aerial hoop show.
I am also working on a social enterprise venture, possibly a nonprofit to address the lack of proof, representation, and awareness in the exploration, creation, and vision of one's life and life experiences, for minority women of color.
Is there a story behind your name that you'd like to share?
I get this question a lot. "Is that your real name?" "Do you know what it means?" "Interesting spelling." My parents named me after my aunt, my father's sister. I was told that my grandfather read the word in a book, and named her Kizzmett. I don't know where the unique spelling came from. Does my name have any special significance in terms of who I am as a performer and artist? No. But in terms of who I am as a person, yes. I have the word, Kismet, meaning fate or destiny, tattooed on my shoulder, because I feel like I'm living out my destiny.