Students
Q&A with Rudra Persaud '19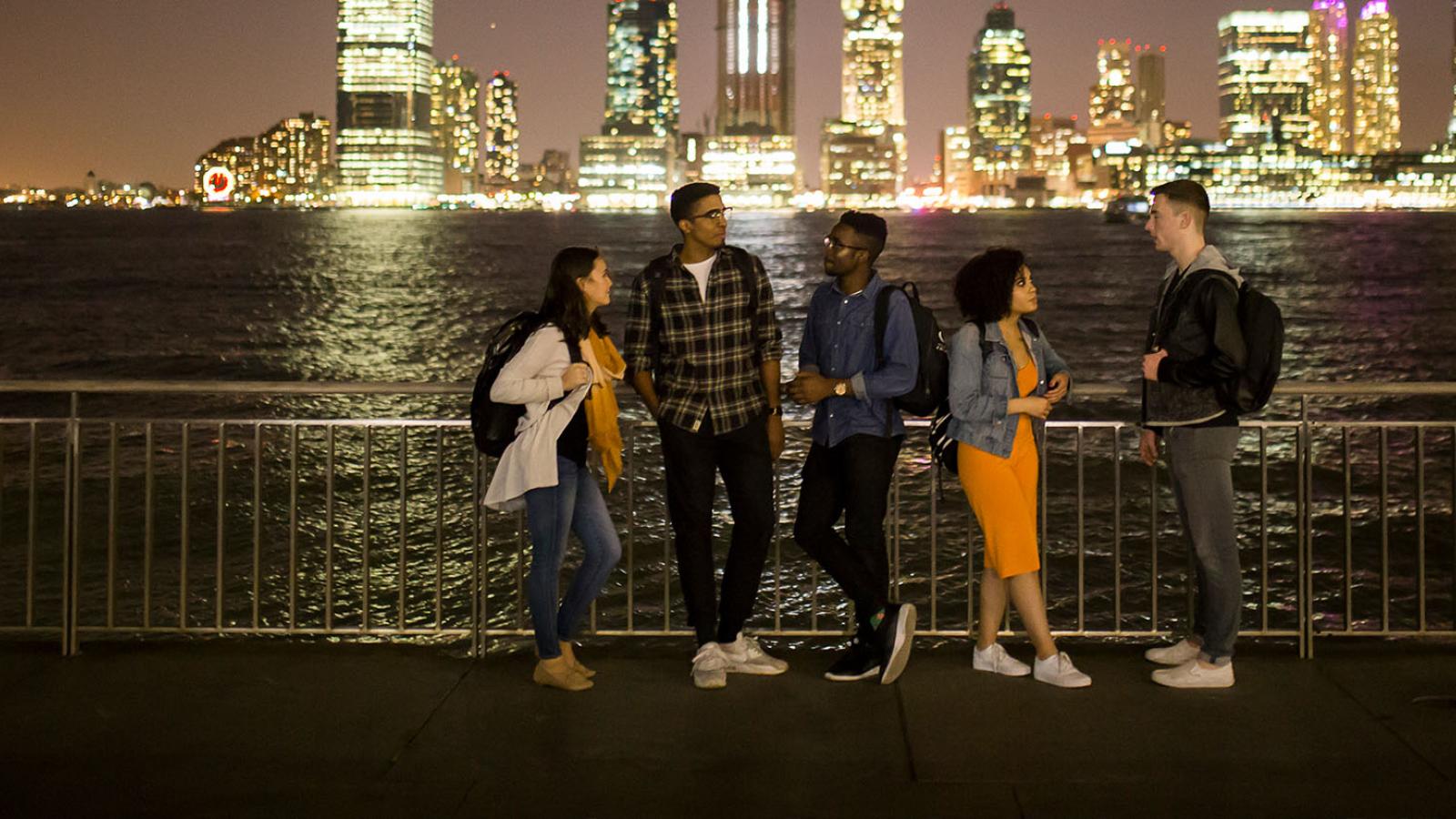 Image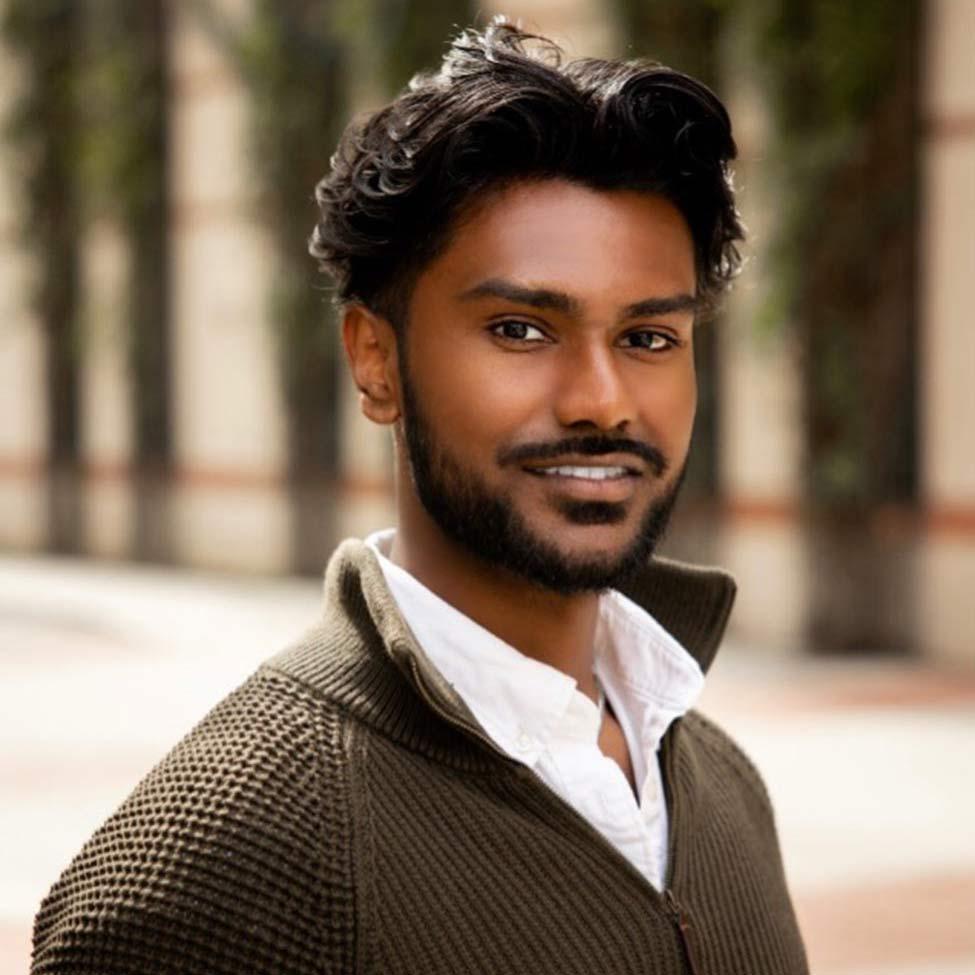 Rudra is a PhD student at the University of Southern California studying synthetic organic chemistry in the lab of Valery Fokin. Using a click chemistry approach, he works on synthesizing covalent inhibitors which can be used to spy on biological systems, as well as improve drug discovery, drug development, and drug efficiency. Prior to starting his PhD, he obtained his BS in Biochemistry from Pace University.
In addition to being a PhD student at USC, Rudra is also a leading member of Biotech Connections Los Angeles (BCLA), an organization aiming to inspire, educate and connect emerging scientists and entrepreneurs through initiatives that focus on growth, development, and diversification of biotech in LA.
Rudra's goal through his graduate studies and extracurricular work is to highlight translational science within the public and private sectors of STEM with hopes of contributing to the growth of innovation within the LA biotech ecosystem and to promote diversity within these fields.
Why did you choose to attend Pace, and to pursue a major in Biochemistry?
I choose to study Biochemistry because, although I took biology and chemistry classes in high school and enjoyed them, I was naive and didn't really understand the difference between them, so when I saw biochemistry as an offering for a major, I knew the decision was right for me. It seemed like the path of least resistance, which in retrospect, worked out for me, because Pace gave me a good flavor of both chemistry and biology, which I can implement in the convergent research I participate in for my PhD.
At the time of making college enrollment decisions, I chose Pace because it was in the heart of a global metropolis, which offered me an opportunity to tap into resources in New York City and in the surrounding biotech-rich Tri-state area closer to the Pleasantville campus. Additionally, they offered me a competitive financial aid package.
Tell us about your background, and what motivates you.
One of my main drives is to better understand human health and to uncover what makes the human body so resilient, and with this understanding, push our modern approach to medicine to improve health outcomes. My passion in this sense was solidified during my second year at Pace while taking organic chemistry with Professor Rizzo, who is a fitness enthusiast and health guru. In taking inspiration from her, I learned a lot about natural remedies and ways to treat diseases with the tools that mother nature gave us. Following this, I was fortunate to cross paths with Professor Chang, who introduced me to a biochemical approach to study the body through enzyme activities and visualizing how enzyme morphologies play a role in different species.
Did you have any internships/research opportunities or were you engaged in any activities on campus?
As a student in New York City, you really get to experience what the rest of the world refers to as the "New York Minute" because time really does move very fast in the city. At Pace, I have had the opportunity to participate in various undergraduate research projects since my sophomore year. Working with Professor Rizzo in synthesizing natural antibacterial and antifungal surfaces opened my curiosity to how chemistry affects the body, and, thereafter, working with Professor Chang to identify morphological changes among lactate dehydrogenase enzymes in different species.
One of my main drives is to better understand human health and to uncover what makes the human body so resilient, and with this understanding, push our modern approach to medicine to improve health outcomes.
In addition to all of the nerdy things I did as a student, there was also a lot of opportunity to explore my creative side. Some of my fondest memories at Pace came from being a campus tour guide/welcome center representative, mentoring other students as a peer leader for general chemistry, participating in clubs and organizations like the Chemistry Club and Tri-Beta, and working at a nonprofit organization called Breakthrough New York to support the underprivileged across all five boroughs.
What did you do upon graduation and what are your career goals?
After graduation, I knew I wanted to pursue higher education, and I had a lot of support for this decision from my family and Pace faculty, but I was not exactly sure of what to do. After reflecting over the summer, I realized I had the drive for STEM and STEM education from my exposure to the sciences at Pace, research opportunities, and attending conferences, so I decided to pursue a PhD in Chemistry during my gap year.
What advice would you like to give our current students?
One of the guiding principles that is tried and true in my life is learning to take advantage of your surroundings! As a student in New York City, there is so much opportunity around; if you have a calling to do something, no matter how small, pursue that thought. Don't pigeonhole yourself into fitting a specific karyotype.
As a student in STEM, I obviously spent a lot of time within the walls of a lab setting and spent many hours studying, but New York City gave me a chance to sometimes step away
from the academic environment to explore myself and other interests which taught me how to be a multifaceted person.