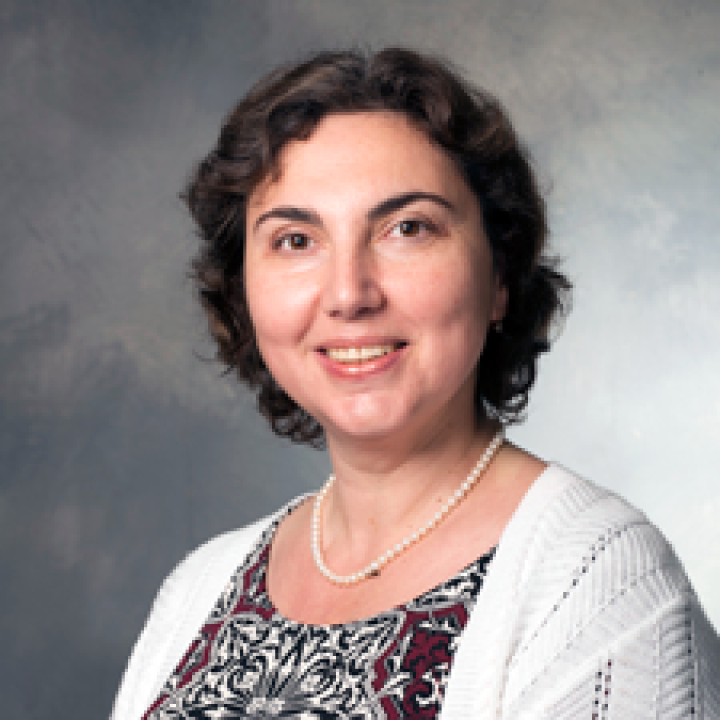 Anna Shostya
Associate Professor
Department Chairperson
Dyson College of Arts and Sciences
Economics
Biography
Faculty Bio
Anna Shostya received her PhD in Economics from New School University and her MA in Economics from the City University of New York. She has developed several innovative courses, including the Economics of Immigration and Discrimination and Economic Issues through a Photographer's Lens. For 10 years, she was a Visiting Lecturer at the University of Shanghai for Science and Technology. At Pace, she co-taught a study-abroad course to China, entitled "From Wall Street to the Great Wall." She is a recipient of a 2022 Kenan Excellence in Teaching Award, as well as numerous mentoring awards. She is a member of the Oxford Round Table for her research contributions to the area of higher education in the US. Dr. Shostya is also an avid photographer and has participated in several photo exhibitions and organized many student photo exhibits at Pace.
Research and Creative Works
Research Interest
Her major fields of study are transition economies, higher education, sustainable development, and China economic studies. She has published a variety of papers in her fields and has presented her work at national and international research conferences.
Artistic and Professional Performances and Exhibits
From Wall Street to the Great Wall: Seeing China through Pace Faculty and Student Lenses
[Art - Exhibition, Group] Confucius Institute and Economics Department, Pace University
Courses Taught
Past Courses
ECO 105: Principles of Economics: Macro
ECO 106: Principles of Economics: Micro
ECO 106: Prncpls of Ecnmcs: Mcroecnmcs
ECO 234: Intermediate Microeconomics
ECO 238: Money and Banking
ECO 286: Eco Iss thru a Phtgrphr's Lens
ECO 296: Eco Iss thur a Phtgrphr's Lens
ECO 320: History of Economic Thought
ECO 356: Immgrtn & Discrmntn: Lbr Force
ECO 359: Pltcl Ecnmy of Dvlpng Nations
ECO 361: Economics of the European
ECO 362: Economic Growth & Development
ECO 364: Comparative Economic Systems
ECO 374: China's Ecnmc Grwth & Dvlpmnt
ECO 376: From Wall St to the Great Wall
INT 297: A United States of Europe?
UNV 101: First-Year Smnr Unvrsty Cmmnty
UNV 101: First-Yr Smnr: Unvrsty Commnty

Publications and Presentations
Publications
Fostering Undergraduate Research Through a Faculty-Led Study Abroad Experience
Shostya, A. & Morreale, J. International Journal of Teaching and Learning in Higher Education.


Presentations
The Pace Path to retentin Success: Student-Faculty Engagement Outside of the Classroom
collica-cox, k., Maxam, s., Shostya, A., Evans, B. & Demestihas, E. (2018, June 15). Retention Conference. Pace University,