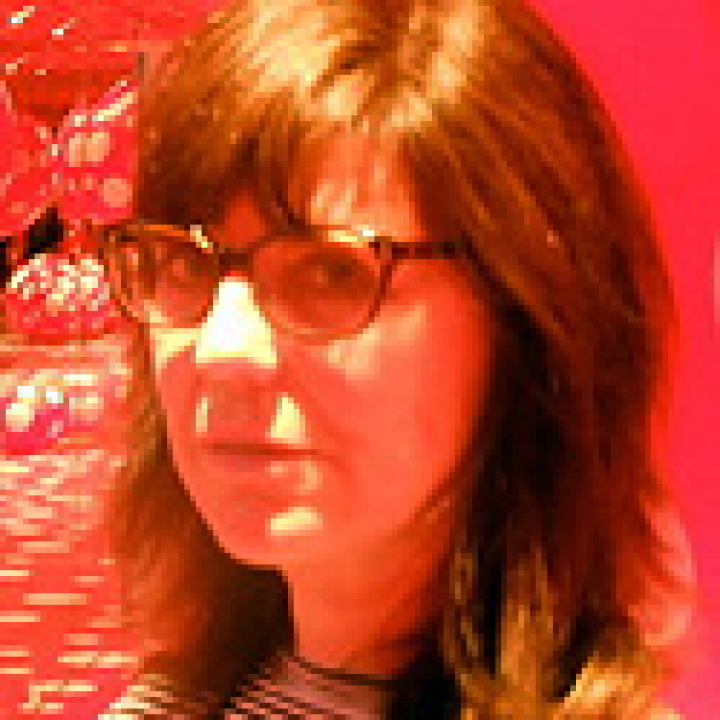 Barbara Friedman
Professor
Dyson College of Arts and Sciences
Art
Biography
Faculty Bio
Barbara Friedman has lived and shown her work in New York City since 1983, after receiving her B.F.A. from the Rhode Island School of Design and her M.F.A. from UC Berkeley. Barbara Friedman has had over a dozen solo exhibitions in New York City, most recently at the Ethan Pettit Gallery in Brooklyn, NY in 2014. Other recent solo exhibitions include the Ober Gallery in Kent, Ct (2014 and 2008), BCB Art in Hudson, NY (2913, and 2010), Michael Steinberg Fine Art (2007 and 2009) and Van Brunt Gallery in Beacon (2008), Other exhibitions include solo shows at Art Resources Transfer, Queens Museum, and White Columns (all New York City); Carnegie-Mellon University (Pittsburgh), Cleveland State University, Dana Wright Gallery in San Francisco, and the Roanoke Museum of Fine Arts; and group shows at the Pierogi Gallery, Drawing Center, Artists Space, Exit Art, Art in General, Gray Art Gallery, the Terry Dintenfass Gallery (all New York City); the Aldrich Museum of Contemporary Art in Connecticut; and the Metro Building in Belfast, Northern Ireland. In 2000 a painting of hers was chosen for inclusion in "The Figure," a comprehensive survey of the figurative art of the last fifty years, curated by critic Lilly Wei at the Snug Harbor Cultural Center. Reviews of her work have appeared in the New York Times, The (Irish) Standard-Times, the New York Sun, The Irish Times, Newsday, Art in America, ARTS Magazine, and Artweek. Groups of her paintings were selected for the 2007 and the 2010 issue of New American Paintings.
Awards and Honors
Bogliasco Foundation, 2016, Bogliasco Foundation Fellowship
Education
BFA, Rhode Island School of Design

MFA, University of California' Berkeley


Research and Creative Works
Research Interest
Around 12 solo exhibitions of paintings in New York City and the same number in other cities. Paintings are in private and public collections. Main medium is oil.
Artistic and Professional Performances and Exhibits
"Representing Rainbows"
[Art - Exhibition, Group] GP Presents/Gerald Peters Gallery, New York, New York"Decollation"
[Art - Exhibition, One-Person] Buddy Warren Gallery, New York, NY, USA"Silhouette"
[Art - Exhibition, Group] Callicoon Trading Gallery, Callicoon, New York"Mykonos Biennale: 2015 – Antidote,"
[Art - Arts Festival] Hellenic Republic- Ministry of Culture, Education and Religious Affairs, Mykonos, Greece"Big Collars"
[Art - Exhibition, One-Person] BCB Art, Hudson, New York"Second Annual Summer Invitational"
[Art - Exhibition, Group] Life on Mars Gallery, Bushwick, Brooklyn"Thrice Legendary, or Forever Thens"
[Art - Exhibition, Group] Centotto Gallery, Bushwick, Brooklyn"Gone Fishing"
[Art - Exhibition, Group] 315 Berry Street, Williamsburg, Brooklyn"Making History"
[Art - Exhibition, Group] Storefront Ten Eyck, Bushwick, Brooklyn"The Art of Collecting: Works from the Collection of Mary Madden and Greg Glasson,"
[Art - Exhibition, Group] Buster Levi Gallery, Cold Springs, NYCircle the Wagons
[Art - Exhibition, Group] Sideshow Gallery, Williamsburg, NY, USABack in situ
[Art - Exhibition, Group] Centotto Gallery, Bushwick, NY, USALe Show des Amis
[Art - Exhibition, Group] Show Room, Gowanus (Brooklyn), NY, USAThe Dam Show
[Art - Exhibition, Group] Reservoir Art Space, Brooklyn< NyTwenty-One and Counting
[Art - Exhibition, Group] The Painting Center, New York, NY, USABarbara Friedman Paintings
[Art - Exhibition, One-Person] Ober Gallery, Kent, CT, USADead Ends
[Art - Exhibition, Group] Heliopolis Gallery, Brooklyn, NY, USASecond Family
[Art - Exhibition, Group] 2 Rivington, New York, NY, USAAbstract Strategies
[Art - Exhibition, Invitational] Barbara Friedman, Bespoke Gallery, United StatesFull House (west)
[Art - Exhibition, Group] Minneapolis College of Art and Design, Minneapolis, MN, USANever Mind the Bollocks
[Art - Exhibition, Group] Life on Mars Gallery, Bushwick, NY, USADeportraiture
[Art - Exhibition, One-Person] Ethan Pettit Gallery, Brooklyn, NY, USASummer Selections
[Art - Exhibition, Group] Ober Gallery, Kent, CT, USAThe Last Brucennial
[Art - Exhibition, Group] Bruce High Quality Foundation, New York, NY, USAFACE OFF (Museum Studies)
[Art - Exhibition, One-Person] BCB Art, Hudson, NYAlpträume
[Art - Exhibition, One-Person] The Painting Center, New York, NY USAThe Spectator Place
[Art - Exhibition, One-Person] BCB Art, Hudson, NY, USAOverlook Paintings
[Art - Exhibition, One-Person] Michael Steinberg Fine Art, New York, NY, USA
Courses Taught
Past Courses
ART 140: Basic Drawing
ART 140: Basic Drawing I
ART 140: Drawing I
ART 145: Painting I
ART 165: Mixed Media
ART 196: Topic: Mixed Media - LC
ART 215: New York and the Visual Arts
ART 241: Drawing II
ART 241: Intermediate Drawing
ART 247: Painting II
ART 296: Project Studio (A)
ART 297: Topic: Drawing & Painting
ART 306: Project Studio A
ART 307: Project Studio B
ART 343: Painting III
ART 395: Indpndnt Study in Art & Design
INT 197: Philosophy of Art and in Art
INT 297: Crtve Exprnc:Painting & Poetry

Professional Contributions and Service
Professional Memberships
College Art Association [member]