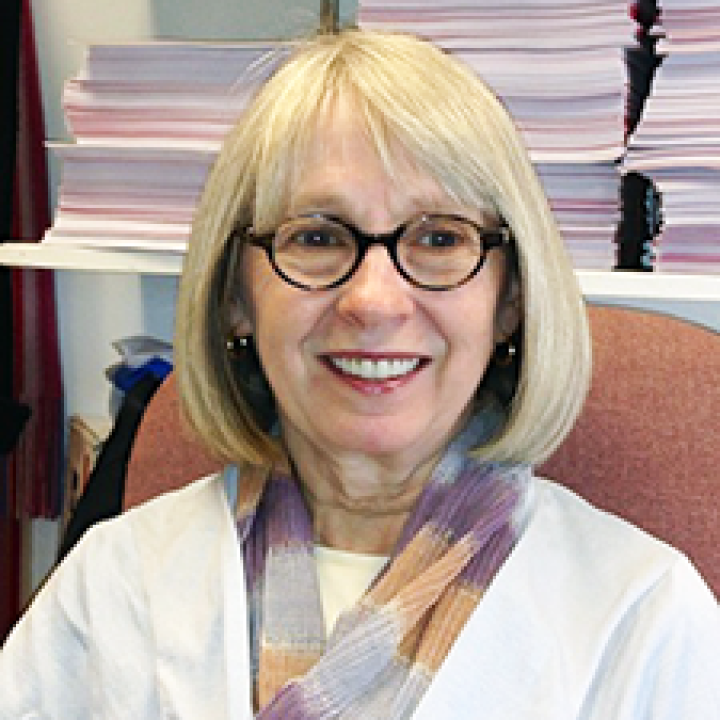 Barbara Mowder
Professor
Associate Chair
Psychology Department
Dyson College of Arts and Sciences
Psychology - NYC
Biography
Faculty Bio
Barbara Mowder is the Director of Graduate Psychology Programs at Pace University-NYC. In addition to writing about parent role development, she established the Parent Child Institute (PCI) at Pace University in 2010 to facilitate research on parenting, parent-child interactions, and child development outcomes. Research conducted through the PCI has been presented at national and international conferences and published in outlets such as the Journal of Child and Family Studies and the Journal of Early Childhood and Infant Psychology.
Licensures and Certificates
New York State, Psychologist Licensure as a NYS psychologist.
New York State, School Psychologist Permanent certification as a school psychologist in New York State.
Education
PhD, Indiana University, Bloomington, Indiana, 1976
School Psychology

MA, University of New Mexico, Albuquerque, New Mexico, 1971
Counseling

BA, University of Colorado-Boulder, Boulder, Colorado, 1970
Psychology


Research and Creative Works
Research Interest
Early childhood and infant psychology, parenting and parent role development, parenting behaviors and child developmental outcomes, promoting empathy and violence prevention.
Courses Taught
Past Courses
PSY 111: Introduction to Psychology II
PSY 275: Lifespan Dvlpmnt Psychology
PSY 302: Child Psychology
PSY 303: Adolescent Psychology
PSY 308: History of Psychology
PSY 327: Mentored Lab Class Semester 1
PSY 337: Intro to Psycholgcl Counseling
PSY 501: Intro Schl-Clncl Chld Psy I
PSY 502: Intro Schl-Clncl Chld Psy II
PSY 610: Psychopathology
PSY 627: Mentored Lab Class Semester 1
PSY 628: Mentored Lab Class Semester 2
PSY 656: Developmental Disabilities
PSY 695: Independent Stdy in Psychology
PSY 701: Doctoral Mentored Lab Class
PSY 704: Advanced Dvlpmntl Psychology
PSY 722: Intev Tech II:Cogn-Beh Perspec
PSY 726: Assessment-Intervention Skills
PSY 726: Cognitive Behavioral Technique
PSY 726: Evidence-Based Practice
PSY 737: Child/Adolescent Psychotherapy
PSY 740: Cognitive Behavioral Intrvnts
PSY 750: Intrnshp, Ethics and Seminar
PSY 829: Family Interventions
PSY 844: Tpc: Parenthood & Parent-Chid

Professional Contributions and Service
Intellectual Property
Copyright: Parent Behavior Questionnaires


Professional Memberships
National Association of School Psychologists [Various]
New York Association of School Psychologists
New York State Psychological Association
School Psychology Educators Council of New York State [Former President]
Society for Research in Child Development
Trainers of School Psychologists [Various]
Consortium of Combined and Integrated Doctoral Programs in Psychology [Chair]
Association of Early Childhood and Infant Psychologists [Founding Member and First President]
American Psychological Association [Fellow of APA]
Department Service
Colloquium Committee [Committee Member]
Professional Service
Consortium of Combined and Integrated Doctoral Programs in Psychology [Chairperson]
Council of Chairs of School Psychology Programs [Committee Member]