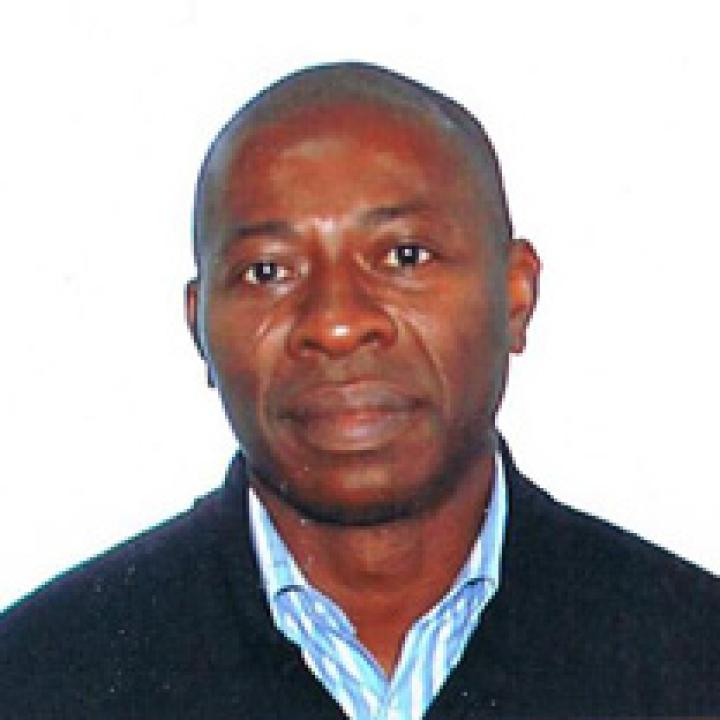 Christian Madu
Professor
Lubin School of Business
Management and Management Science
Biography
ACADEMIC AND PROFESSIONAL ENGAGEMENT ACTIVITIES
Prof. Christian N Madu is a leading scholar and expert in the areas of chemical safety and security management, sustainability management, disaster risk reduction, process change and quality control. In 2017, he was appointed by the United States Department of State - CDRF as the lead Subject Matter Expert to run training on chemical safety and security in the six geopolitical zones of Nigeria. This training which recently concluded took him through the entire country. He has published extensively in his areas of research interests and his recent books include the Handbook of Disaster Risk Reduction & Management (2017) and Handbook of Sustainability Management published in 2012. Both books were published by the Imperial College Press and World Scientific Publishing, UK. He has written best seller books on sustainability management. Some of his books in the sustainability management area include the following titles Environmental Planning and Management (Imperial College Press, London, 2007 – best seller), Competing on Quality and Environment (Chi Publishers, CT, USA, 2004), Handbook of Environmentally Conscious Manufacturing (Kluwer Academic Publishers, Boston, MA, USA, 2001), Managing Green Technologies for Global Competitiveness (Quorum Books, Westport, CT, USA, 1995). He is currently working on a book titled Sustainability in the Niger Delta Area of Nigeria and editing the 2nd edition of the Handbook of Environmentally Conscious Manufacturing to be published by Springer Press, USA. Prof. Madu has published more than 150 articles in leading academic journals including Land Use Policy, Journal of Environmental Management, Journal of Cleaner Production, Sustainable Cities and Society, Expert Systems with Applications, Technological Forecasting & Social Change, Decision Sciences, Journal of Operational Research Society, Mathematical and Computer Modeling, Computers & Operations Research, European Journal of Operations Research, Computers & Industrial Engineering, Applied Mathematics Letters, IIE Transactions, Long Range Planning, Socio-economic Planning Sciences etc. and more than 15 books by leading publishers in the world such as Springer, Kluwer, Greenwood, Imperial College Press, Chi Publishers, and World Scientific Publishing . He holds more than 6780 citations of his research works with an h-index of 42. He is also at 92.5 percentile of all the scholars at ResearchGate has more than 72 publications in Thomson Reuters indexed impact factor journals. He has also won several research and teaching awards and he is the recipient of several grant awards. He has reviewed for many international grant agencies including the United States National Science Foundation, SABIC Research Proposals in Saudi Arabia, Natural Sciences and Engineering Research Council of Canada (NSERC) and has served as an external reviewer for PhD thesis in countries such as the United States, Australia, and India including three different centers of the Indian Institute of Technology. He was at one time, a Visiting Research Scholar at Hong Kong Baptist University in Hong Kong. Prof. Madu served as editor of the International Journal of Quality and Reliability Management for 20 years. He was also the Topic Editor of Environmental Decision Making, Encyclopedia of Earth (National Society for Environment, USA) in 2006. He is on the editorial board of more than thirty academic journals and receives numerous unsolicited invitations to serve on different boards and dissertation committees around the world. He has also presented frequently to several agencies of the Federal Republic of Nigeria including NESREA, NEMA, Raw Material Research Council, Federal Ministry of Science & Technology, Federal Ministry of Labor & Productivity, and the Federal House of Representatives Committee on the Environment. He is a Fellow of Nigeria Environmental Society (NES), Nigeria Institute of Strategic Management (ISM), and Institute of Policy Management Development. Prof. Madu has also consulted for several international organizations including the Bill & Melinda Gates Foundation, Con Edison, International Bottled Water Association, Drinking Water Research Foundation. He also initiated and ran the Process Change Initiative workshops for several university including Yeshiva University, Albert Einstein College of Medicine, Pace University, and University of Nigeria.
Education
PhD, City University of New York, NY, NY
Business - Management Science

MPhil, City University of NY, NY, NY
Business

MBA, Baruch College - CUNY, NY, NY
Management Planning Systems

MS, University of New Haven, West Haven, CT
Industrial Engineering & Operations Research

MBA, University of New Haven, New Haven, CT
Operations Research

BS, State University of New York at Buffalo, Buffalo, NY
Industrial Engineering


Publications and Presentations
SELECTED CONTRIBUTIONS & PUBLICATIONS
Madu, C., Kuei, C. (2017). Handbook of Disaster Risk Reduction & Management World Scientific Publishing.
Lin, C., Madu, C., Kuei, C. (2015). Developing an Assessment Framework for Managing Sustainability Programs: An Analytic Network Process Approach. Expert Systems with Applications. 42(5), 2488-2501 .
Kuei, C., Madu, C., Chow, W.S., Chen, Y. (2015). Determinants and Associated Performance Improvement of Green Supply Chain Management in China. Journal of Cleaner Production. 95(15 May), 163-173.
Madu, C., Kuei, C., Lee, P. (2017). Urban Sustainability Management: A Deep Learning Perspective. Sustainable Cities and Society. 301-17. Read More >>
Kuei, C., Madu, C., Lee, P. (2017). Boston, MA: IEEE International Conference on Big Data. Conference Proceeding.