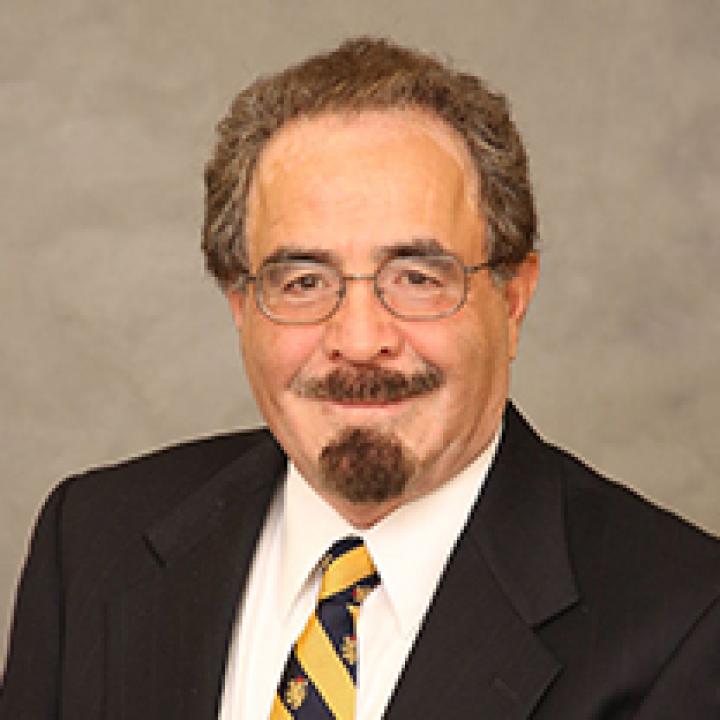 David Nabirahni
Professor
Department Chairperson
Dyson College of Arts and Sciences
Chemistry and Physical Sciences
Westchester
201
Kessel Campus Center
NYC
18th Floor
One Pace Plaza
Biography
Personal Quote
Modern CHEMISTRY having served us as the central science across the natural (biological and physical) and anthropogenic pure and applied sciences and engineering since the early 19th century , has now broadened and deepened its power on our better understating of phenomena thereby yielding a much enhanced quality and quantity of life for humanity, flora and fauna.
Faculty Bio
Born in Tehran IRAN where after completing his B.S. in chemistry, David Rahni moved to the U.S. where he earned his M.S. and PH.D./post doc. studies in New Mexico and Louisiana, respectively. His teaching has increasingly been enhanced with his diverse scholarships and his affiliations with corporate R&D as at IBM, PEPSI & BASF amongst others. Rahni is prolifically published multi-disciplinarian scholar and with multi-cultural/ linguists traits. He has travelled extensively in over thirty countries, and resided or worked in half dozens. He has served as visiting professors globally, indulging his Fulbright senior research Scholarship in Denmark, and at the University of Oxford, Universities of Rome And Florence in Italy, and Tehran, Esfahan, Zanjan, Guilan and National Universities in IRAN. He has in the past served as adj. professor of environmental law, and at CUNY's Sophie Davis School of Biomedical Education in Harlem, NYC, and has since 1995 served as adj. professor in dermatology at New York Medical College.
Education
BS, The National University of Iran
Chemistry

MS, Eastern New Mexico University
Chemistry

PhD, University of New Orleans (LSU)
Analytical Chemistry

Post Doctoral, Universal Sensors, Inc, and UNO

Academic leadership and higher ed assessment, Harvard University, Cambridge Boston Mass, 2012
high ed leadership


Research and Creative Works
Research Interest
Development of bio-senors and bio-actuators for the assay of key trace substances in complex matrices such as bodily fluids, environmental, forensics and industrial processes.
Courses Taught
Past Courses
BIO 395: Independent Study in Biology
CHE 101: Introduction to Chemistry I
CHE 111: General Chemistry I
CHE 111: General Chemistry I (Lab)
CHE 111: General Chemistry I (Lecture)
CHE 112: General Chemistry II
CHE 112: General Chemistry II (Lab)
CHE 112: General Chemistry II (Lecture)
CHE 221: Analytical Mthds & Techniques
CHE 329: Adv Biochemistry Laboratory
CHE 331: Instrumental Analysis
CHE 392: Chemistry Seminar I
CHE 491: Chemistry Internship I
CHE 492: Chemistry Seminar II

Publications and Presentations
Publications
Iran's Education and Research Potential
Nabirahni, D. M. (2017, June). Science. Vol 356 (Issue ) , pages 6341.

Iran's Environment Under Seige
Nabirahni, D. M. (2015, October (4th Quarter/Autumn)). Science. Vol 350 , pages 6259.

Exocyclic Diastereotopic Protons as a Probe for Conformational Bias in Eight-Membered Rings Containing Phosphorous and Titanium
Pastor, S., Shum, S. & Nabirahni, D. M. (2013, May). Phosphorus, Sulfur, and Silicon and the Related Elements. Vol 188 (Issue 5) , pages 623-632. https://www.tandfonline.com/toc/gpss20/current

Bioimaging in Neurodegeneration
Broderick, P., Nabirahni, D. M. & Klodney, I. (2005). Bioimaging in Neurodegeneration. .

Clozapine and cocaine effects on dopamine and serotonin release in nucleus accumbens during psychostimulant behavior and withdrawal.
Broderick, P., Hope, O., Okonji, C., Nabirahni, D. M. & Zhou, Y. (2004, January (1st Quarter/Winter)). Prog Neuropsychopharmacol Biol Psychiatry. Vol (Issue 1) , pages 157-71.

Acute and subacute effects of risperidone and cocaine on accumbens dopamine and serotonin release using in vivo microvoltammetry on line with open-field behavior.
Broderick, P., Nabirahni, D. M. & Zhou, Y. (2003, September). Prog Neuropsychopharmacol Biol Psychiatry. (Issue 6) , pages 1037-1054.
Professional Contributions and Service
Professional Memberships
American Chemical Society [NY Chair 2000, member of the board 19999-2004]