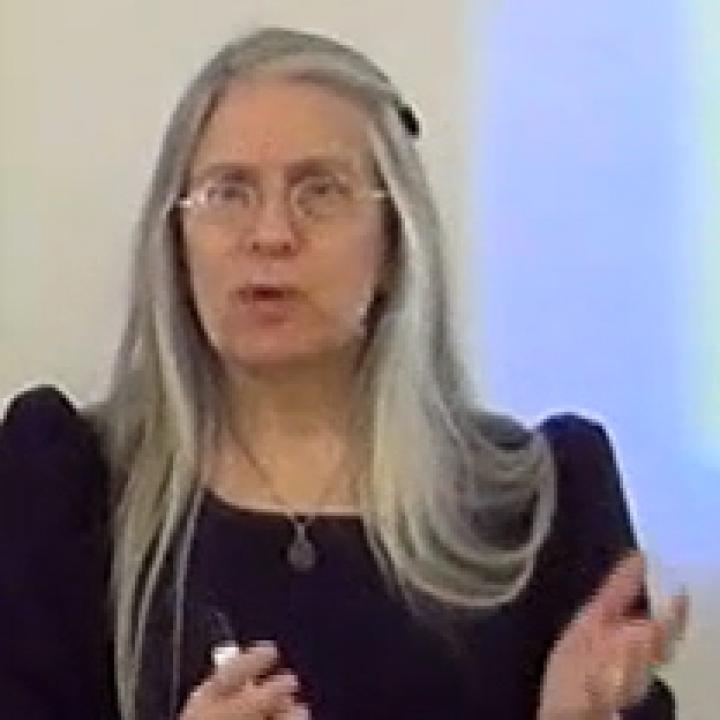 Ellen Susanna Cahn
Professor
Lubin School of Business
Management and Management Science
Westchester
114
Goldstein Academic Center
Biography
ACADEMIC AND PROFESSIONAL ENGAGEMENT ACTIVITIES
Dr. Cahn is Professor of Management and Management Science in the Lubin School of Business. She regularly teaches Business Analytics, Business and Society, as well as the Honors Senior Seminar in Research Methods.

Her research covers business ethics and decision models, ranging from the business applications of quantitative decision models to the development of codes of ethics and pedagogy of business ethics education.

Dr. Cahn has served as a reviewer for the Journal of Business Ethics. She is a participant in the Zicklin Center for Business Ethics Research Works-in-Progress Workshop at the Wharton School, University of Pennsylvania. She made a presentation in 2019 sharing her expertise on Assessment of Quantitative Analysis Skills at the Northeast Business and Economics Association Conference in Newport, RI. She also presented her research on Multicriteria Decision Dilemmas and AI at the IIMA meeting at Iona College in New Rochelle, NY.
Education
PhD, Columbia University, New York, NY
Industrial Engineering and Operations Research

BS, Columbia University, New York, NY
Applied Physics


Publications and Presentations
SELECTED CONTRIBUTIONS & PUBLICATIONS
Cahn, E. (2022). Business and/or Ethics? A Framework for Resolving Multicriteria Decision Dilemmas. Communications of the International Information Management Association Conference (IIMA). 20(1), Article 2. Read More >>
Glass, Z., Cahn, E. (2022). Codes of Ethics: Extending Classification Techniques with Natural Language Processing. Journal of Values-Based Leadership. 15(1), Article 11. Read More >>
Glass, Z., E. (2019). Classifying Ethics Codes Using Natural Language Processing. In Annie Bartoli, Jose-Luis Guerrero, Philippe Hermel (Ed.), Responsible Organizations in the Global Context, Current Challenges and Forward-Thinking Perspectives. (pp. 79-96). Palgrave MacMillan. Read More >>
Cahn, E.S., Glass, V. (2018). The Effect of Age and Size on Reputation of Business Ethics Journals. Business And Society. 57(7), 1465-1480. Read More >>
Cahn, E. (2018). Ethics in the Classroom - A Ten Year Retrospective. Journal of Educators Online. 15(2). Read More >>
Winch, J.K., Cahn, E.S., (2015). Improving Student Performance in a Management Science Course With Supplemental Tutorial Videos. Journal of Education for Business. 90(7), 402-409. Read More >>
Cahn, E.S. (2014). Measures of Corporate Social Performance and Ethical Business Decisions: A Review and Critique. Southern Journal of Business and Ethics. 6142-151. Read More >>
Cahn, E.S., Glass, V. (2011). Teaching Business Ethics with Cases: The Effect of Personal Experience. Journal of Business Ethics Education. 87-12. Read More >>
Cahn, E.S., Pastore, J.M. (2003). Decision Modeling: An Objective Approach to Moral Reasoning. Teaching Business Ethics. 7(4), 329-340. Read More >>
Glass, V., Cahn, E. (1997). A Queuing Model of Organization Structure. Journal of Business and Economic Studies. 3(3), 13-28.
Cahn, E. (2021). Responsible Design — Lessons from Biblical Privacy Ethics . AI and Faith. Read More >>