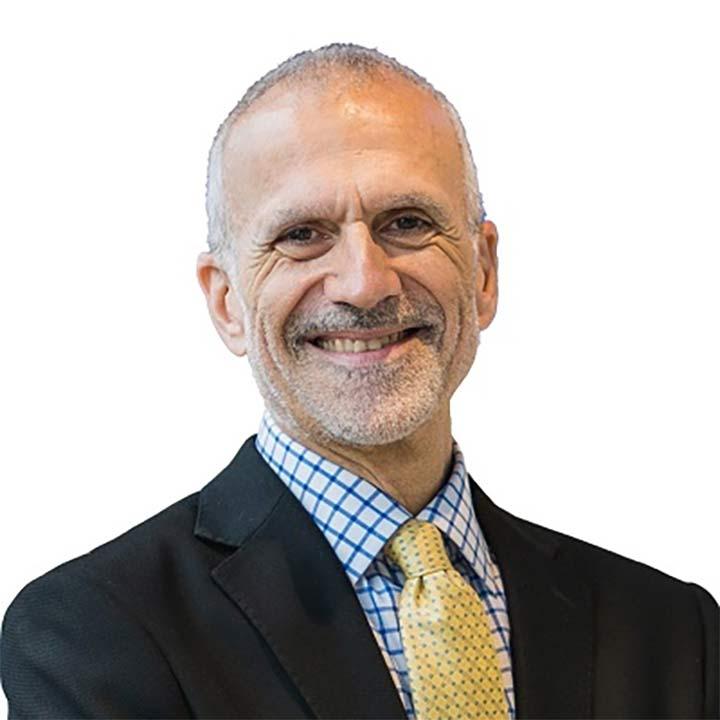 Joseph Franco
Professor
Provost for Academic Affairs
Dyson College of Arts and Sciences
Psychology - PLV
Westchester
24
Marks Hall
Biography
Faculty Bio
Dr. Franco is Interim Provost and Executive Vice President for Academic Affairs and formerly served as Associate Provost for Academic Affairs. He is a Full Professor in the Department of Psychology & Mental Health Counseling on the Pleasantville Campus, Program Director, and Director of Clinical Field Supervision in the Master of Science in Mental Health Counseling.

He teaches at the undergraduate, graduate and doctoral levels, serving as chair and reader on many dissertation committees. Dr. Franco was a leader in overseeing curriculum development that successfully met CACREP standards for both the graduate and doctoral programs. Additionally, Dr. Franco was chair of the Westchester Faculty Council, Dyson Faculty Council, member of the Dyson College Tenure and Promotion and Sabbatical committees, and numerous others. He is a practicing clinician, Licensed Mental Health Counselor (LMHC), and a Nationally Certified Counselor (NCC). He is the Downstate President for the New York Association for Counselor Education and Supervision (NYACES), Past President and Membership Chair of the New York Counselors Mental Health Counselors Association (NYMHCA) for a period of eight years.

Dr. Franco published his book, Aspirations of Italian-American College Students: The impact of family traditions, mentorship, career interventions, and counseling for professional success. Dr. Franco's research interests include counseling strategies with ethnic minorities, LGBTQQI clients, and leader and advocacy in the mental health counseling profession. He regularly presents and national and local conferences. Dr. Franco is the recipient of the Pace University Jefferson Award Bronze Medal Award for Public Service, NYMHCA Outstanding Service Award, NYMHCA Outstanding Counselor Educator Award, and the Pace University Kenan Award for teaching excellence.
Awards and Honors
2020, Pace University Bronze Medal Jefferson Award 2020-2021
2017, New York Mental Health Counselors Association (NYMHCA), Leadership Service Award
2016, New York Mental Health Counselors Association (NYMHCA), Outstanding Counselor Educator Award
2005, Pace University Kenan Award for Teaching Excellence
Licensures and Certificates
New York State Office of the Professions, Licensed Mental Health Counselor (NYSLMHC)
National Board of Certified Counselors (NBCC), National Certified Counselor (NCC)
Education
PhD, City University of New York Graduate Center, New York City, 1996
Sociology-Tracks: Race & Ethnic Studies, Qualtitative Methods, & Social Psychology

M. Phil., City University of New York Graduate Center, 1994

MS, Long Island University, 1985
Social Science with Specialization in CRJ

MS, Long Island University, 1984
Counseling & Development

BS, Mercy College, Dobbs, Ferry, New York, 1982
Psychology


Research and Creative Works
Research Interest
*Integrating Technology in Clinical Mental Health Counseling Teaching and Practice
*Assessing LGBTQQI Campus Climate of Students, Staff, & Faculty
*Clinical Counseling Strategies for Immigrant Clients
Courses Taught
Past Courses
MHC 602: Crctnl Cnslng: Incrcrtn & Bynd
MHC 637: Counseling LGBTI
MHC 675: Field Experience: Internship I
MHC 678: Career & Lifestyle Development
MHC 685: Scl & Cltrl Fndatn in Cnclng
MHC 690: Telemental Health
MHC 694: Practicum in Mntl Hlth Cnslng
MHC 710: Doctoral Practicum in MHC
MHC 720: Issues in Adv Psychopathology
MHC 732: Theor & Meth of Cnslr Sprvsn
MHC 733: Ldrshp & Advcy in Cnslng Prfsn
MM 802: Maintain Matriculation-PhD
PSY 275: Lifespan Dvlpmnt Psychology
PSY 307: Psychology of Personality
PSY 375: Lifespan Dvlpmnt Psychology
PSY 600: Grad Psy / Indpndnt Study
PSY 633: Counseling Internship
PSY 637: Counseling LGBTI
PSY 650: Field Exp: Cnslng Intrnshp II
PSY 650: Fld Exp: Counseling Intrnshp I
PSY 650: Tpc: Social & Cultural Fndatn
PSY 651: Mntl Hlth Cnslng/Consultation
PSY 652: Hmn Growth & Dvlpmt & Fmly Sys
PSY 661: Grief Counseling
PSY 665: Aids & Other Chronic Illness
PSY 675: Field Experience: Internship I
PSY 676: Field Experience:Internship II
PSY 678: Career & Lifestyle Development
PSY 685: Scl & Cltrl Fndatn in Cnclng
PSY 694: Practicum in Mntl Hlth Cnslng
PSY 695: Independent Stdy in Psychology
PSY 696: Cnslng Gay,Lsbn,Bsxl & Trnsgnd
SOC 203: Medical Sociology
SOC 297: Topic: War and Society
SOC 395: Independent Study in Sociology

Professional Contributions and Service
Professional Memberships
American Mental Health Counselors Association (AMHCA)
New York Mental Health Counselors Association (NYMHCA)
American Counseling Association (ACA)