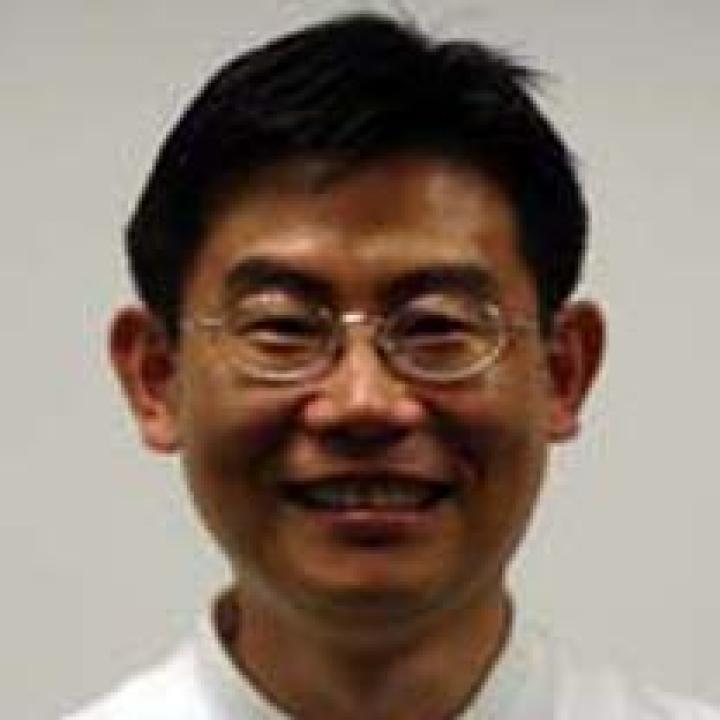 Jouahn Nam
Associate Professor
Lubin School of Business
Finance
Biography
ACADEMIC AND PROFESSIONAL ENGAGEMENT ACTIVITIES
Jouahn Nam, Ph.D., is an Associate Professor of Finance at the Lubin School of Business. His research interests are corporate finance, financial markets, risk management, and quantitative investment analysis. His work has been published more than 21 articles in leading journals, including Journal of Finance; Financial Management; Journal of Corporate Finance; Journal of Financial Research; Journal of Risk and Insurance, etc. Dr. Nam has taught courses in introductory corporate finance, advanced corporate finance, real estate in finance, and data analysis in finance at both the undergraduate level and the master level. He teaches Doctoral corporate finance theory at Lubin, investment and portfolio management, mergers and acquisition, and real estate in finance in the Masters in Finance for Professionals (MFP). Dr. Nam was a recipient of The New York Stock Exchange (NYSE) Scholar in 2003 for a period of two years to conduct research on issues important to the exchange. At a time when executive pay packages seemed to be going through the roof, Dr. Nam conducted research in the area of corporate governance and executive compensation—specifically, what are the best compensation structures to provide the most incentives to managers to maximize stock value rather than maximize their own wealth. Dr. Nam has been a member of Eastern Finance Association, Financial Management Association, and Southern Finance Association.
Education
BBA, Chonnam National University, Gwangju, South Korea
Management

MS, Georgia State University, Atlanta, GA
Finance

PhD, Georgia State University, Atlanta, GA
Finance


Publications and Presentations
SELECTED CONTRIBUTIONS & PUBLICATIONS
Nam, J., Gay, G. (1998). The Underinvestment Problem and Derivatives Usage by Corporation. Financial Management. 27
Nam, J., Dadalt, P., Gay, G. (2002). Asymmetric Information and Corporate Derivatives Use. Journal of Futures Markets. 22(3).
Nam, J., Garner, J., Ottoo, R. (2002). Determinants of Corporate Growth Opportunities of Emerging Firms. Journal of Economics and Business. 54(1).
Nam, J., Wynne, K., Sesay, J., Zhang, G. (2020). Financial Efficiency and Accounting Quality - The Impact of Institutional Micro-factors on FDI. Journal of Policy Modeling. 42451-465. Read More >>
Nam, J., Ottoo, R., Thornton, J. (2003). The Effect of Managerial Incentives to Bear Risk on Corporate Capital Structure and R&D Investment. Financial Review.
Nam, J., Tang, C., Thornton, J.H., Wynne, K. (2006). The Effect of Agency Costs on the Value of Single-segment and Multi-segment Firms. Journal of Corporate Finance. 12(4), 761-782.
Nam, J., Wang, J., Zhang, Z. (2008). Managerial Career Concerns and Risk Management. Journal Of Risk And Insurance. 75(3), 785-809.
Nam, J., Thornton, J., Kim, Y. (2008). The Effect of Managerial Bonus Plans on Corporate Derivatives. Journal Of Multinational Financial Management. 18(3), 229-243.
Nam, J., Aron, G., Thornton, J., Wynne, K. (2010). NYSE listings and firm borrowing costs: An empirical investigation. Global Finance Journal. 21(1), 26-42.
Nam, J., Goldman, E., Wang, J. (2013). Regimes and Long Memory in Realized Volatility. Studies in Nonlinear Dynamics & Econometrics. 17(5), 521-549. Read More >>
Nam, J., Wang, J., Xing, C., Zhang, G. (2018). Are Hated Stocks Good Investments?. North American Journal of Economics and Finance, The. 4319-29.