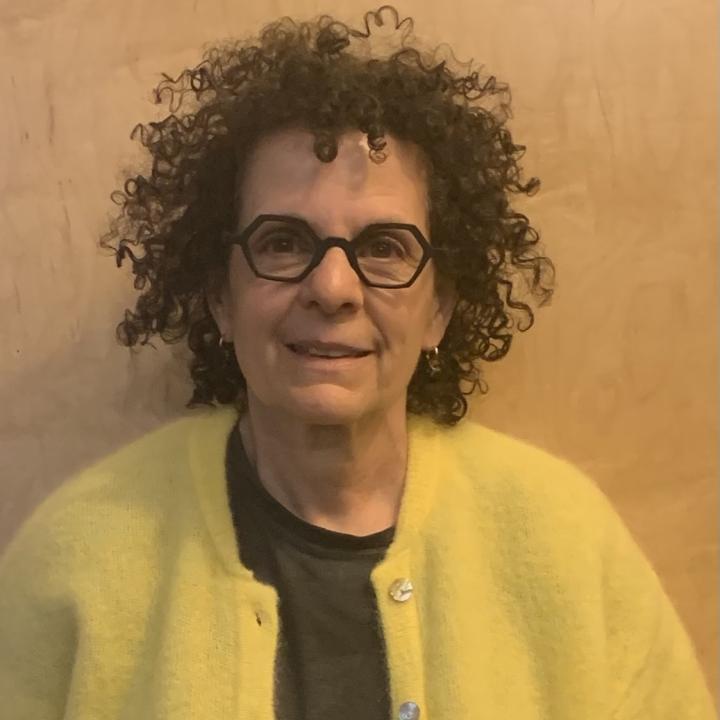 Linda Gottesfeld
Professor
Dyson College of Arts and Sciences
Art
Biography
Faculty Bio
Linda Gottesfeld is represented by Opus Projects in New York City (Traffic, solo exhibit 2013) and Ellen Miller Gallery in Boston (Pearlbrook Drive, solo exhibit 2012, reviewed in The Boston Globe).
Gottesfeld has been in numerous solo and group exhibits including: Bridging the Void: Pulaski Skyway, Sumei Art Center, Newark in 2014, The Anthropocene, AESS Conference, Pace University 2014, a three-person exhibit at Valentine in Ridgewood (2013); also The Catskill Art Center (2013), Phillips Auction House (2013). Other exhibits include Pace University Gallery (Suburbs and Cemeteries, solo exhibit 2010), Gallery Soolip, The Drawing Center, The Longwood Art Center, The College of New Rochelle, Art in General, The Painting Center, Henry Street Settlement, The Morris Museum, Seton Hall University, and Sonoma State University.
Awards include residencies at Yaddo, Virginia Center for Creative Arts, The Millay Colony, and The Ucross Foundation. Gottesfeld has received a New Jersey Council on the Arts Grant and the Eisner Award for Creative Arts (UC Berkeley).
Gottesfeld's work has been reviewed in The New York Times (1996, 1997, 2002) and The Boston Globe (1997, 2013), among other publications.
Education
BFA, Rhode Island School of Design

MA, University of California' Berkeley

MFA, University of California' Berkeley


Research and Creative Works
Artistic and Professional Performances and Exhibits
Group Exhibition
Opus Project Space, Chelsea, New York, NYOn-going Representation in Art Gallery
[Art Represented in Gallery] Opus Project Space, Chelsea, New York, NYLecture on Environmental and Satellite Image Landscape Art
[Lecture on my artwork] Bilge University and Pratt Institute, Istanbul, TurkeyLinda Gottesfeld, Bob Franca, Rachel Youens
[Art Represented in Gallery] Valentine, Ridgewood, New YorkWhite Columns Art Registry
[Art - Exhibition, Invitational] White Columns, New York, New York, USANurtureArt Art Registry
[Art - Exhibition, Competitive] NurtureArt, Williamsburg, Brooklyn, NYPS1 Open Studio Art Registry
[Art - Exhibition, Group] PS1 Open Studio, Long Island City, New YorkOpus Unem
[Art - Exhibition, Competitive] Opus Project Space, New YorkBridging the Void: Pulaski Skyway
[Art - Exhibition, Catalog] Sumei Art Center, Newark, NJThe Anthropocene
[Art - Exhibition, One-Person] AESS Conference at Pace University, Bianco Room, Pace University, NY, NYGhosts of the Catskills
[Art - Exhibition, Invitational] Catskills Art Center, Livingston Manor, New YorkTraffic
[Art - Exhibition, One-Person] Opus Project Space, New York, New York, USA
Courses Taught
Past Courses
ART 138: Painting in Watercolor I
ART 140: Basic Drawing
ART 140: Basic Drawing I
ART 140: Drawing I
ART 145: Painting I
ART 145: Painting I - LC
ART 164: Principles of Design
ART 176: Visual Literacy
ART 196: Hip Hop Art & Design
ART 196: Incrprtng Art into Elmntry Cur
ART 215: New York and the Visual Arts
ART 241: Drawing II
ART 241: Intermediate Drawing
ART 247: Painting II
ART 296: Studio Art in Tuscany
ART 296: TPC: Project Studio (B)
ART 306: Project Studio A
ART 390: Art Sdo, Msm or Gllry Intrnshp
ART 395: Ind Study - Art & Design (A)
ART 395: Indpndnt Study in Art & Design
BIO 125: Biological Aspect of Nutrition