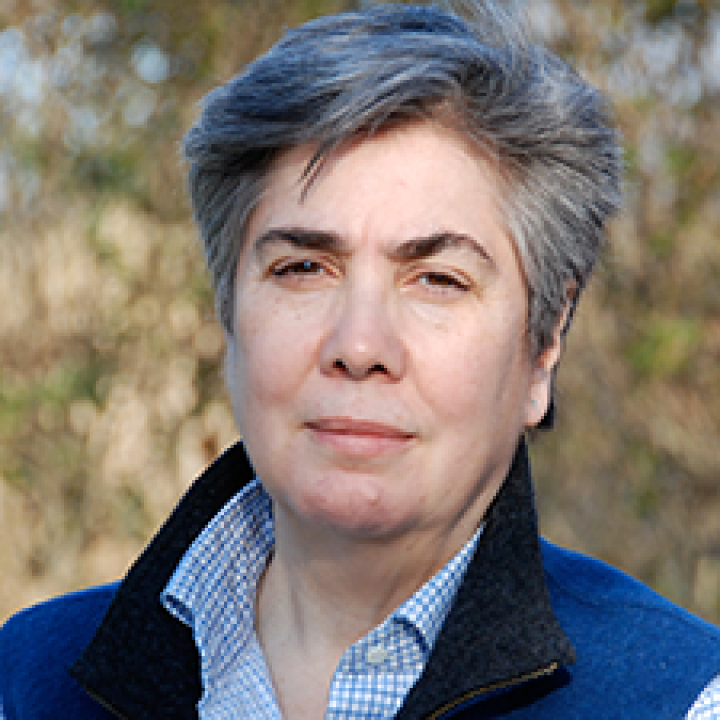 Manuela Soares
Clinical Associate Professor
Department Chairperson
Dyson College of Arts and Sciences
Publishing
Westchester
1806
163 William Street
Biography
Faculty Bio
Prior to being named as Director in 2018, Soares had been a full-time faculty member in the MS in Publishing program since 2004. The courses she has taught include General Interest Books, Children's Book Publishing, Marketing Principles and Practices, Entrepreneurship, and Ethics in Publishing. She also taught the Graduate Seminar, in which students write their Master's thesis. She is on the Editorial Board of Publishing Research Quarterly, where many of the program's thesis papers have been published in abbreviated form. Soares is also Director of Pace University Press, overseeing the publication of journals and books. In her over thirty-year career, Soares worked in both magazine and book publishing as a writer and editor, most recently as the Managing Editor at Scholastic, where she supervised the hardcover (and some paperback) imprints, including the first five Harry Potter books. Prior to that she was a Senior Editor at Rizzoli International, acquiring books in a variety of disciplines (fashion, design, cooking), but focusing mainly on art and photography.
Education
BA, Rutgers University, Rutgers University
English

MFA, Goddard College
Creative Writing


Research and Creative Works
Research Interest
Accepted to the Disquieto Literary Program in Lisbon in 2015, I have been working on writing fiction. My most recent editorial project was Living Shrines of Uyghur China, text and photographs by Lisa Ross, published by Monacelli Press and the basis of an exhibition at the Rubin Museum of Art in New York in 2013. My photographs are in private collections and have been used for the covers of three books of poetry, various blogs, and included in several exhibitions: WARHOL PRESERVED: Impressions of the Andy Warhol Preserve, sponsored by the Nature Conservancy (2008), and the Oysterponds Historical Society's Annual Art Show (2007-2015), where her work has raised thousands of dollars for the organization.
Artistic and Professional Performances and Exhibits
Oysterponds Annual Art Auction
[Art - Exhibition, Group] Oysterponds Historical Society, Orient, New YorkWARHOL PRESERVED: Impressions of the Andy Warhol Preserve
[Art - Exhibition, Group] Nature Conservancy, East Hampton, New York
Courses Taught
Past Courses
ENG 306: Wrtng for the Prfssns: Pblshng
PUB 601: Principles of Publishing
PUB 610: General Interests Books
PUB 622: Seminar: Ethics in Publishing
PUB 622: Smnr: Entrprnrshp in Pblshng
PUB 628: Mrktng Prncpls/Prac in Pblshng
PUB 634: Children's Book Publishing
PUB 690: Research Seminar IV
PUB 690: Rsrch Smnr for Grad Smnr III
PUB 690: Sem: Publishing Strategies I
PUB 690: Sem: Publishing Strategies II
PUB 690: Smnr: Pblshng Strategies II

Professional Contributions and Service
Professional Memberships
North Fork Women for Women Fund [Archives Committee]
Publishing Triangle
Women's National Book Association [Pannell Award Judge]
Women in Media
Publishing Research Quarterly