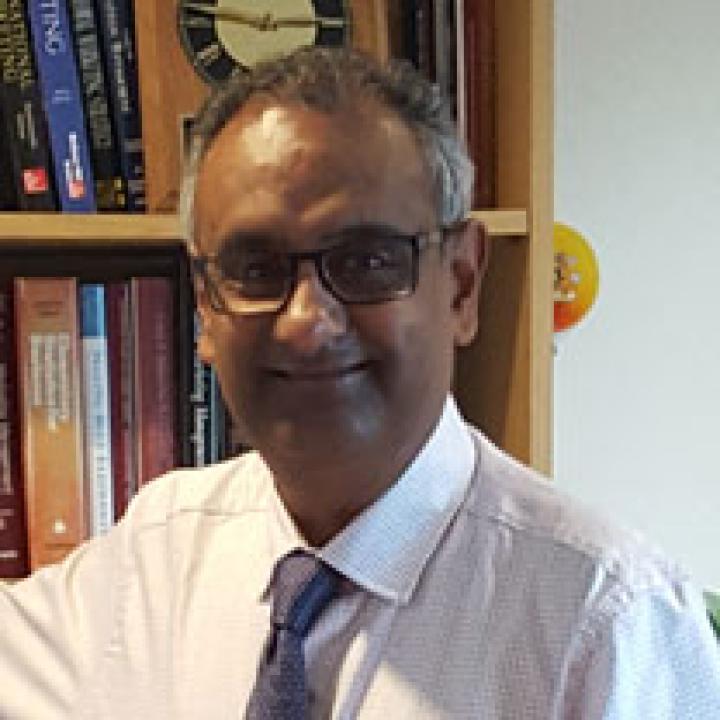 Pradeep Gopalakrishna
Professor
Department Chairperson
Lubin School of Business
Marketing
Westchester
122
Goldstein Academic Center
Biography
ACADEMIC AND PROFESSIONAL ENGAGEMENT ACTIVITIES
Dr. Pradeep Gopalakrishna known to his students as Dr. G. is Professor and Chair of the Marketing Department in the Lubin School of Business. His teaching career spans 30 years. Dr. G. teaches at the doctoral, MBA and UG levels.

Dr. G. is closely involved with various external programs conducted by the Center of Global Business Programs in Lubin. He has published over 35 refereed journals/case study journal articles to date. Dr. G previously served as Managing Editor of Psychology and Marketing. Professor G. has numerous academic conference presentations including American Marketing Association, , among others to his credit.

Dr. G. is Marketing Faculty Adviser to the Doctor of Professional Studies (DPS) program in the Lubin School.

Dr. G. is a member of the American Marketing Association and a frequent reviewer for the Case Journal and Journal of Consumer Marketing.
Education
PhD, University of North Texas, Denton, Texas
Marketing

MBA, North Texas State University, Denton, Texas
Marketing

BE, Bangalore University, Bangalore, Karnataka, India
Mechanical Engineering


Publications and Presentations
SELECTED CONTRIBUTIONS & PUBLICATIONS
Branda, A., Lala, V., Gopalakrishna, P. (2018). The Marketing Analytics Orientation (MAO) of Firms: Identifying Factors That Create Highly Analytical Marketing Practices. Journal of Marketing Analytics. Read More >>
DiStefano, D., Gopalakrishna, P. (2018). Impact of Brand Personality on New Product Success: A Framework for Leading an Independent Life. Journal of Marketing Development and Competitiveness. 12(2), 94-97.
Mueller, D., Gopalakrishna, P. (2016). Market Orientation and Worker Type:Knowledge Worker Vs. Talent Workers and their Influence on the Organization. Journal Of Marketing Management. 4(2), 1-6.
Gopalakrishna, P., Fleischmann, D., (2016). Walmart in India. Journal of The International Academy for Case Studies. 22(3).
Gopalakrishna, P., Fleischmann, D., Victor, R. (2016). Starbucks in India. Journal of Case Studies. 34(2, November 2016).
Gopalakrishna, P., Subramanian, R. (2001). The Market Orientation-Performance Relationship in the Context of a Developing Economy: an Empirical Analysis. Journal of Business Research. 53(1), 1-13.