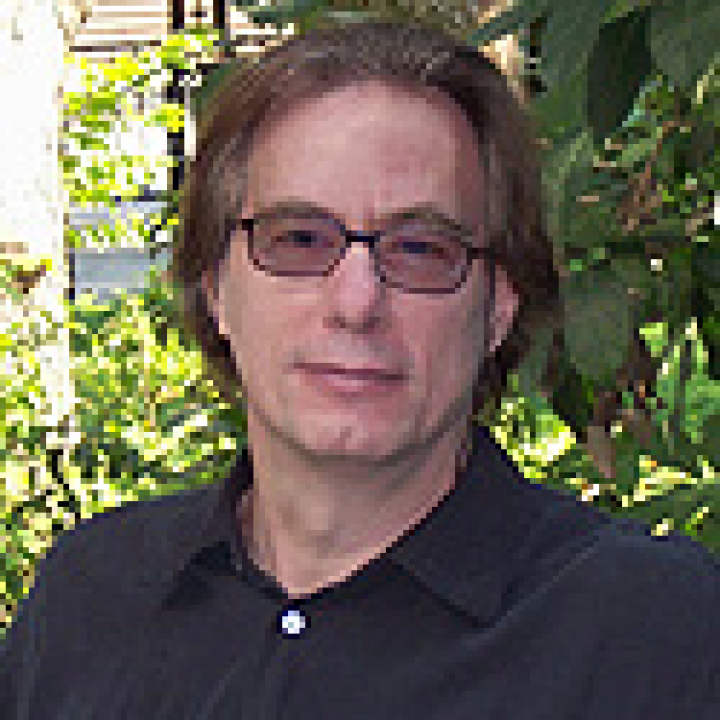 William Pappenheimer
Professor
Dyson College of Arts and Sciences
Art
Biography
Faculty Bio
Will Pappenheimer is an artist and professor at Pace University, New York and a founding member of the Manifest.AR collective. Individually and as part of Manifest.AR he has exhibited in solo shows at the ICA in Boston, Kasa Gallery, Istanbul, the DUMBO Arts Festival, Fringe Exhibitions in Los Angeles, Samek Art Gallery, Bucknell University, PA, Pace University and Pocket Utopia Gallery in New York, and the Urban Institute for Contemporary Art, MI. Together with the Manifest.AR collective, he staged to highly publicized interventions the Museum of Modern Art, NY and 54th Venice Biennial. His work has been included in numerous group shows nationally and internationally, including the Museum of Fine Arts in Boston, Exit Art, Florence Lynch, Postmasters, Vertexlist, DUMBO Arts Festival in NY, San Jose Museum of Art in ISEA 06/ZeroOne, Kunstraum Walcheturm in Zurich, the Golden Thread Gallery, Belfast, Ireland for ISEA 09, FILE 2005 at the SESI Art Gallery, Sao Paulo and Xi'an Academy of Art Gallery in China. His grants include an NEA Artist Fellowship, Traveling Scholars Award from School of the Museum of Fine Arts, Boston, Los Angeles County Museum of Art, Turbulence.org, Rhizome,org at the New Museum, Lights On Tampa 2009, and FACT, Liverpool. His work and participation in Manifest.AR has been reviewed in Art in America, New York Times, WIRED, the Boston Globe, EL PAIS, Madrid, Liberation, Paris, NY Arts International, Art US, the New, Magazine Électronique du CIAC, Montreal, MSNBC.com and ZedTV, Canadian Broadcasting. The artist's works are discussed in Christiane Paul's recent historical edition of "Digital Art" and a chapter of Gregory Ulmer's theoretical book "Electronic Monuments." He has presented his work recently at the Eyebeam Atelier, the New Museum, the ITP Graduate Program, New York University and the College Art Association in New York, empyre online discussion list, Australia and ETH Computer Systems Institute, Zurich, Switzerland. For March, 2013, he's organizing a solo exhibition of the ManifestAR collective at FACT, the Foundation for Art and Technology in Liverpool, UK.
Education
BA, Harvard

MFA, Tufts University, Boston
Museum School


Research and Creative Works
Research Interest
Will Pappenheimer is an artist and critical writer working in new media installation and multi-media. His recent projects utilize home surveillance networks participatory media and information aesthetics.
Artistic and Professional Performances and Exhibits
"Dance with flamingos," group AR show, Queens Museum curated by Kristin Lucas
[Art - Exhibition, Group] Queens International 2016, Brooklyn, New York, USA"Bufo Virtanus Heroicus Sublimis"/"Cat Heroicus Sublimis"
[Online Group Exhibition] NewHive, curated by Tina Sauerlaender and Peggy Schoenegge"Halo" and "Dose"/"Lugano Virtuale,"at the Longlake Festival , CH
[Art - Arts Festival] Long lake Festival, Città di Lugano, CH, Lugano, CH"Watch The Sky," artwork for Flux Art Fair 2016, NYC
[Art - Exhibition, Group] Flux Art Fair 2016, New York, New York, USA"Drawing Constellation"/"If This, Then What?" ODETTA Gallery
[Art - Exhibition, Group] ODETTA Gallery, Brooklyn, New York, USA'Immersive Worlds Art Exhibition," two person show
[One day exhibition/performance of augmented reality] New Media Art Space, Baruch College, New York, New York, USA"Dose"/"Prizing Art and Praising Science," group show in Shanghai
[Art - Exhibition, Group] hinese Financial Information Center and Fudan University, Shanghai, China"NARGIFSUS," group video screening at TRANSFER Gallery
[Art - Exhibition, Group] TRANSFER Gallery, New York, New York, USA"Are We Global Yet? The Art and Politics of Public Space (including the virtual)," Anderson Fine Arts Center
[Art - Exhibition, Group] Drake University, Anderson Fine Arts Center, DeMoines, IOwa"Ways of Something," The Wrong Biennial
[Art - Exhibition, Invitational] Online, International"WiMet Spinners," solo show, Metro Stations, City of Lausanne
[Art - Exhibition, One-Person] Virtuale Switzerland, City of Lausanne Tourism, Swiss Arts Council, Lausanne, Switzerland"Ways of Something," Art Institute of Chicago
[Art - Exhibition, Group] Art Institute of Chicago, Chicago, Illinois US"Virtual Switzerland," Part 1, Basel
[Art - Exhibition, Invitational] Virtuale Switzerland, Basel, Switzerland"Proxy, 5-WM2A," Whitney Museum, NYC, solo show
[Art - Exhibition, One-Person] Whitney Museum of American Art, curated by Christiane Paul, New York, New York, USA"Biomer Skelters," ISEA, Dubai, UAE
[Art - Arts Festival] collaboration with Tamiko Thiel, ISEA, International Symposium on Electronic Art, Dubai, United Arab Emerites"Fishing In The Sky," Lawn On D, Boston Convention Center
[Art - Exhibition, Group] Artlab, Lawn On D, Boston Convention Center, Boston, MA"Climate March Sky," Climate March, NYC
[Art - Arts Festival] Will Pappenheimer and Zachary Brady, AVAAZ, New York, NY"SFMOMA AR Expansion," San Francisco museum of Modern Art
[Art - Exhibition, One-Person] Will Pappenheimer and John Craig Freeman, SFMOMA, San Francisco museum of Modern Art"Double Space, Opportunity Rover Too," Pace University
[Art - Exhibition, One-Person] Pace University,Peter Fingestin Gallery, New York, NYHans RichtAR, "Hans Richter: Encounters," Los Angeles County Museum of Art
[Art - Exhibition, Group] Will Pappenheimer and John Craig Freeman, Los Angeles County Museum of Art, Los Angeles, CA
Courses Taught
Past Courses
ART 186: Basic Computer Design
ART 186: Basic Digital Design
ART 186: Digital Design I
ART 215: New York and the Visual Arts
ART 280: 3D Games and Worlds
ART 284: Desktop Publishing
ART 285: Flash Animation
ART 287: Digital Design II
ART 287: Digital Imaging
ART 288: Mobile Media: City as Screen
ART 289: Video Animation
ART 289: Video I
ART 293: Internship in Art I
ART 296: Project Studio (A)
ART 296: Video Animation
ART 297: Tpc: 3D Games and Worlds
ART 297: Tpc: Digital Games and Worlds
ART 298: Topics: Mobile Media
ART 380: Computer Illustration
ART 390: Art Sdo, Msm or Gllry Intrnshp
ART 395: Indpndnt Study in Art & Design
INT 298: Lords, Ladies, and Avatars
INT 299: The (Virtual) Poet's Walk