Information Technology, BS
Location
New York City

Westchester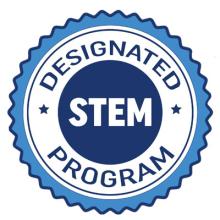 This program is STEM designated, which means you will be trained in areas of technology that are in high demand with United States employers. International students studying in person on student visas will be eligible for an Optional Practical Training (OPT) extension of 24 months, for a total of 36 months.
Demystify Technology
It's no secret that IT departments keep businesses running. With a bachelor of science in information technology, you'll be equipped to manage and maintain systems in such a way that it almost appears as if they're doing nothing at all—but that couldn't be further from the truth.
The Value Proposition
Study hardware and the software that runs everything, from operating systems to your favorite apps.
Gain real experience with desktops, laptops, wearables, and smartphones to build your portfolio with hands-on projects that develop your skills, teamwork, and passion.
Get access to excellent internships at New York companies to apply your knowledge, learn new skills, and build your network
Take Courses Like…
Intro to Information Technology, Global Networking Technology, Web Authoring and Digital Media, Database Management, and exciting electives in your specialized area.
Choose from a selection of special career focus areas, including:
Computer Forensics
Criminal Justice
Information Management
Management Science
Networking
Security
Software Development
Add Opportunities and Experiences
If you want hands-on learning experiences, we've got them. Not only do the on-campus and online labs—like the Cybersecurity Education and Research Lab, the Robotics Lab, the Networking and Data Science Lab, and the Digital Forensics Lab—offer faculty-led research and project opportunities, but plenty of the Seidenberg student clubs work on app development, hackathons, and competitions. Choose from Pace Computing Society, Seidenberg Tech Collective, Cybersecurity Club, Pace Women in Tech, and many more. You'll get plenty of fresh knowledge and experiences, make friends, and build lasting memories.
Becoming a proficient information technologist is dependent on applying the fundamental theory you learn in class to practical exercises that take place inside and outside the classroom. At the Seidenberg School, these may take the form of server management in the Blue CoLab, working with databases as part of a group project, developing your own website to display your portfolio, or participating in collegiate cybersecurity competition with other students as part of our cyber team.
Choose Your Career
Information technology leads to stable and lucrative careers. Just about every business depends on technology in some form, and if you've got the skills to build, maintain, and monitor systems and devices, then you're of great value to thousands of companies across the United States. No matter what industry you're the most passionate about—from healthcare to hospitality, energy to aerospace, retail to rail transportation, information technology and IT experts are crucial.
Career Options
Business Analyst
Computer Forensic Analyst
Cybersecurity Specialist
IT Consultant
Network Architect
Software Developer
Where Graduates are Employed
Amazon
Facebook
Federal Bureau of Investigation
Google
IBM
JPMorgan Chase
Morgan Stanley
new US tech jobs in past year (CompTIA)
(and growing!) of Seidenberg students are women