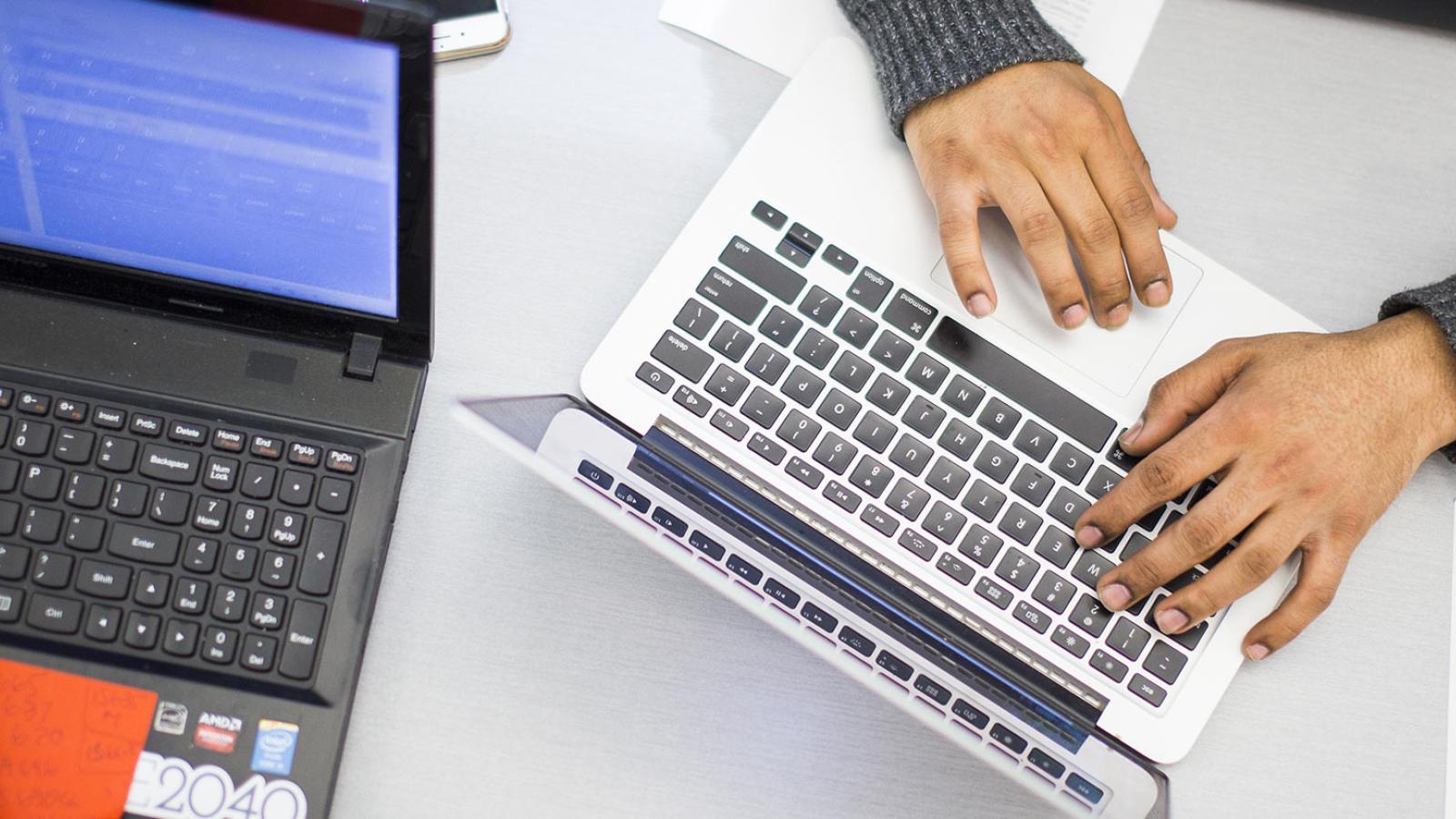 Current Students
Dean's List
Seidenberg wishes to acknowledge Pace students who exemplify excellence in the attainment of their educational goals. The Pace brothers, Homer and Charles, founded Pace with the goal of providing a quality education that prepares students for success in the marketplace. Following in their footsteps, Pace faculty, staff, and administration continue the tradition by encouraging students to strive to do their personal best and work towards greatness.
Once again, congratulations on a job well done!
To be eligible for honors, students must complete nine credits, excluding grades of P. Students who receive a D or F are ineligible for honors that semester. Students who attain a qualifying average through the removal of an incomplete grade after the six-week extension may not be included on the Dean's List. Eligible students are sent a Dean's List certificate by the dean of their College/School. Honors are based on your grade point average for that semester, not your cumulative GPA.
Honors are awarded as follows:
First Honors 3.85-4.00
Second Honors 3.65-3.84
Third Honors 3.50-3.64
First Honors
Mohamed El Amine Ais
Mahsheed Askari
Joel Avendano Ascencio
Shalini Basu
Dave Bileri
Nick Bono
Sasha Breygina
Omari Brockington
Nora Broyles
Chinmay Chandra
Saatvik Chaudhari
Kara Cho
Brent Clement
Christian Concepcion
Matthew Contrabasso
Isabella Coraci
Nil Datta
Rizon Eldho
Michael Falco
Evan Frazier
Dmitrus Garcia
James Gengerke
Federico Gutierrez
Tiffany Hatzidimitriu
Marv Henry
Joe Hilditch
Zeta Hung
Dante Hurr
Gabriela Jimenez
Zia Joseph
Sean Kahn
Thomas Karintholil
Shahid Khan
Andrew Kirk
William Koumbaros
Sandeep Kumar
Alyssa Lahaise
Donovan Lane
Lucas Lecler Maturana
Jonathan Lee
Frank Liatto
Sarah Looks
Kylie LoPiccolo
Audrey Louie
Cj Lugo
Kenny Luong
Danny Mahr
Selina Mak
Jamie Maxwell
Toni-Ann McDaniel
Jake Meeker
Will Milun
Meryl Mizell
Meghan Moore
George Moses
Eleanor Nealon
Lazizjon Negmatullaev
Russell Ng
Antonio Nguyen
Dotun Obasa
Matthew O'Halloran
Justin O'Neill
Anthony Oramas
Joseph Paradiso
Austin Parris-Powlette
Eshita Anilkumar Patel
Christopher Pena
Daniel Pena
Adrian Pitt
Mikaela Pomfret
Nicholas Purpura
Maisha Rauzat
Vincent Ret
Ayden Rodriguez
Dominick Sacchetti
Joseph Scorsone
Pratik Kirit Shah
Sarabeth Shannon
David Shatzkamer
Thomas Shen
Matt Shine
Erin Sorbella
Jennifer Tejeda
Charlie Ten
Alex Vasilevsky
Daniel White
Jessica Williamson
Yared Yehualashet
Tyler Yeung
Pride Yin
Jeffrey Yu
David Zalewski
Maddy Zambrano
Zheng Zhou
Isaiah Zuppa
Second Honors
Amir Abdullozoda
Sahim Ahmed
Erjon Ahmetaj
Logan Anthony
Kainaat Babar
Deepak Balasubramanian
Tyler Besnoff
Aida Bozulan
Carl Cai
Danny Cheng
Alexander Cipriano
Ariana Contes
Owen Cooper
Joey Cotto
Balram David
Sanaya Deas
Michael Del Vecchio
Altar Demaj
Kornel Doralczyk
Chris Duncan
Robel Efrem
Alfredo Egas
Jared Fligor
Vincent Garofalo
Anthony Gjivovich
David Gonzalez
Shivani Gosine
Zara Hameedi
Samantha Henry
Brian Hernandez
Arjuman Hossain
Kenny Hugh
Xander Hughes
Amogh Iyer
Shairyar Javed
Jasmin Juliano
Solomon Khalili
Alisha Khan
Alex Klisouriotis
Ardin Kraja
Lui Kudo
Solace Lattery
Xiaofeng Leng
Kevin Liu
Paul Mash
Domenico Monteleone
Brennan Moores
Dain Nishad
Kenji Okura
Benjamin Pearsall
Ashley Peleg
Dan Ramos
Eddie Ramos
Joe Rios
Nicole Romano
Brendan Scollan
Jake Sharkey
Tyler Stafford
Alex Sverenyak
Karolina Szczepanik
Dillon Talactac
Grethel Vargas Garcia
Max Yankowitz
Noah Zacharia
Third Honors
Cristian Aguinada
Aaron Alexander
Adam Baginski
Gerardo Basso
Graham Bell
Fatima Bensassi
Cristian Bolanos
Edric Chai
Sophia Chau
Zach Cherenfant
Lauren DeMaio
Jesson Diaz
Nathan Feng
Michael Ferraro
Elijah Goldstein
Jason Gonzalez
Aqib Khan
Jack Lasko
Wilson Lu
Sydnie Marfione
Alex Martinez
Tzaddi Mckenzie
Shaham Moosvi
Nik O'Hanlon
Sevastyan Olevinskiy
Fernando Pennacchio
Natalia Rivera
Marty Roger
Younes Roumila
Hira Sabir
Steven Schiavone
Ashesh Sewkaransing
Kushi Sharma
Mingmar Sherpa
Vincenzo Sollena
Justin Tam