Students
A Bi-Lingual Marketing Role Model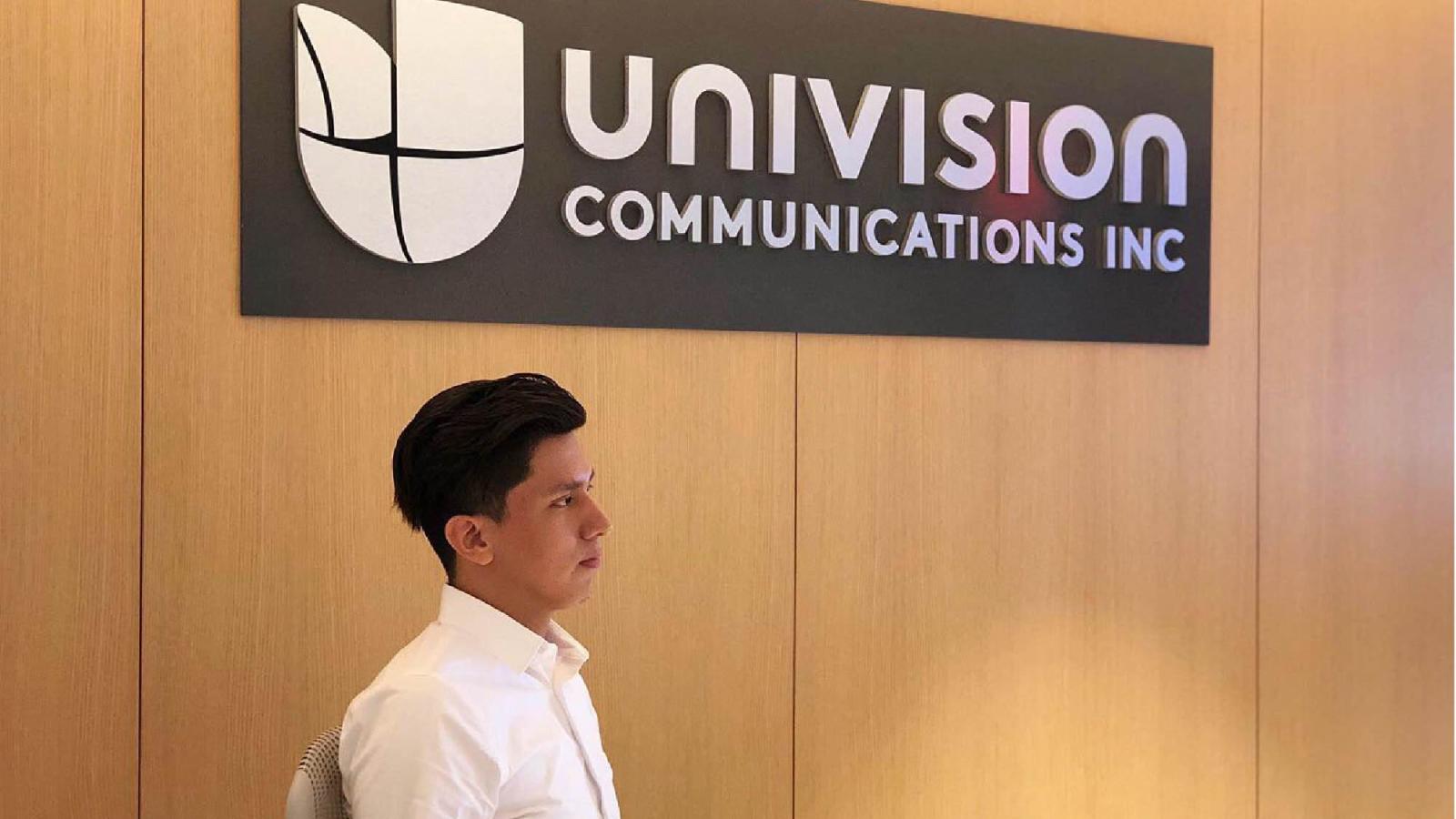 Alexis Tenorio
Product Marketing Manager, Microsoft
Class of 2021
BBA in Marketing - Advertising and Integrated Marketing Communications
Meet Alexis Tenorio '21, a Brooklyn native, and Advertising and Integrated Marketing Communications major with a minor in Business Analytics. Alexis is a first-generation college student and part of Pace's Student Support Services (SSP) program. He has been working hard to set an example for his younger brother and his black-belt Tae-Kwon-Do level diligence has been paying off.
Why did you choose Pace University and the Lubin School of Business?
I chose Pace University and the Lubin School of Business because of their reputation in the business world. A lot of my teachers in high school went to Pace and spoke highly of the school. Pace has significant resources for its students and that's something you don't find at other schools very often. The location is very convenient as well. Pace also hosts numerous networking events, especially within the Lubin School of Business. Additionally, the University has partnerships with schools across the world, so there are many study abroad options. I'm planning on studying in Spain in the Spring of 2020.
I chose Pace University and the Lubin School of Business because of their reputation in the business world.
What type of opportunities and resources have you been taking advantage of as an undergraduate student at Lubin?
I have visited the Tutoring Center and Career Services. Pace has also provided networking opportunities. I've also gone to the Study Abroad office, where I have been working on my application to go to Spain. Additionally, I am in the Student Support Services program and they have been a big help.
Tell us a bit about your internship experience and working at Univision.
By interning at Univision, I am getting real exposure to what a big media company is. Univision is the largest Spanish media company in the United States and it has its place within the "Big 6" media companies. It has in its multimedia portfolio many broadcast networks, tv stations, and online and mobile apps. They all are run from headquarters in New York City, Los Angeles, and Miami. Currently, I am working as a Business Development Intern. What I do on a day-to-day basis is identify potential partners/clients and compile research on market trends using databases such as Kantar, Miller Kaplan, Pathmatics, Nielsen, and Simmons MRI. I also get to work on determining total market spending through various platforms and report on key business metrics such as ROI and SOP, on current and future partnerships. One of the most interesting things that I have done, which happens to be an amazing perk I didn't know I'd get, is present recommendations to senior management and account executives on strategic initiatives and investment opportunities across all divisions.
How will you apply what you learned there to the rest of your career? What comes next?
This is my first internship in a corporate environment, so I will take everything I learn from it into my next one. Fortunately, I am in a position where I am learning something new from my supervisor and his colleagues every day. I've really improved my proficiency in using Microsoft Office and research databases. In the future, I am planning on getting more exposure to the marketing departments of different industries that I am interested in interning for, such as the sports, fashion, or music industries.
What motivates you to work hard?
My family motivates me to work hard. I am a first-generation college student, and that comes with a lot of responsibility. I have a little brother who looks up to me, and because I am his role model, I am working hard so that he can do the same when he becomes an adult. My parents came from Mexico and sacrificed so much to make sure I had everything I needed. They invested so much in my education, so I am not taking these opportunities for granted.
Do you have any advice for other Lubin students looking for internships?
The advice I can give to other Lubin students is to always stay motivated. If you receive a "no" from a company, do not let that discourage you. There are plenty of opportunities out there and we just have to keep searching for them because we can't assume that things will be handed to us. Also, I would recommend working on being active on LinkedIn, because that is where you will connect with people from companies you'd like to work for.
What does #LubinLife mean to you?
To me, #LubinLife means excelling in the business world. It also means to set the standard for Lubin's reputation.