Marketing, Advertising and Integrated Marketing Communications, BBA
Location
New York City

Westchester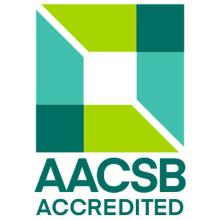 Dual accreditation by the Association to Advance Collegiate Schools of Business (AACSB) International, an elite distinction shared by fewer than 2% of business schools in the world
Become a Marketing Visionary
With a BBA in Advertising and Integrated Marketing Communications from Pace's Lubin School of Business, you can rise above the competition at the largest and most innovative agencies, firms, and publishing houses in the world—many of which have headquarters right here in New York. As an advertising and integrated marketing communications professional, you'll have both the conceptual background and tools to plan marketing campaigns that will lead to the success of your organization and your own career.
Combine Creativity and Business
Find internship opportunities at multichannel media groups, creative houses, and boutique agencies.
Learn how to prosper in a fast-paced environment.
Take advantage of real-world projects and experiential learning opportunities.
Add Opportunities and Experiences
Whether your career takes off at a corporation, financial institution, or at one of the vibrant and exciting advertising or marketing agencies in New York City, you'll be prepared for a lifetime of success in a wide variety of settings. Lubin's Advertising and Integrated Marketing Communications program will equip you with the knowledge and skills covering a broad spectrum of marketing activities—from conception to the delivery of products or services and virtually everything in between. Courses cover traditional, social, mobile, and digital marketing media.
The program offers a solid foundation in the application of business principles in the context of the highly technological global economy. You will acquire an in-depth understanding of essential advertising and marketing principles. Further, you will develop a keen sense of 21st-century marketing and the skills employers seek, including thorough knowledge of product development, pricing, consumer decision-making, legal aspects of marketing, and global marketing.
Additionally, you will have an opportunity to participate in the National Student Advertising Competition, join the American Marketing Association and the Ad Club, and other professional student organizations that explore the advertising industry. Real-world class projects, guest lectures, and employer spotlights will allow you to ask questions and explore different paths in the industry, all while you continue to grow your professional network.
I chose Pace University because you get the best return on investment for your education in the perfect location. Upon visiting Pace, I was immensely excited for the numerous opportunities that students have within the university, especially at the Lubin School of Business. There are so many opportunities for me to build my resume and professional network, as well as collaborate with my peers. The faculty at Pace have numerous connections with companies who readily turn to Pace students for internships and full-time positions. Lubin also has supportive staff and students; everyone is encouraged to work together for success.

—Leah Gaffney '22, Brand Strategy Associate, Kantar
Choose Your Career
Career Options
Account Executive
Brand Manager Event Planner
Event Promoter
Group Sales Manager
Market Research Analyst
Media Analyst
Media Planner
Retail Store Buyer
Where Graduates Are Employed
Alamo Records
Amazon
Atlantic Records
Forbes magazine
Fox
Guilford Press
HBO
Indeed.com
JPMorgan Chase
Liberty Mutual
MasterCard
McCann Health NY
Mindshare
Moving Picture Company
Mr. Youth
MTV
Nars Cosmetics
OMD Worldwide
Polo Ralph Lauren
Reader's Digest
The Dannon Company
Tommy Hilfiger
Viacom
Zenith Optimedia
median salary for advertising, promotions, and marketing managers (Source: US Bureau of Labor Statistics)
of Lubin's class of 2022 bachelor's graduates are employed or continuing their education or service (Source: Pace University Career Services)
employment of market research analysts is expected to grow 13% from 2022–2032 (Source: US Bureau of Labor Statistics)