Alumni
The Consultant Centered on Cultural Inclusion: Dena Mekawi '15
MS in Publishing alumna Dena Mekawi '15, a 40 Under 40 awardee from the Arab America Foundation, uses her business consultancy to elevate underrepresented communities in media and advertising.
Image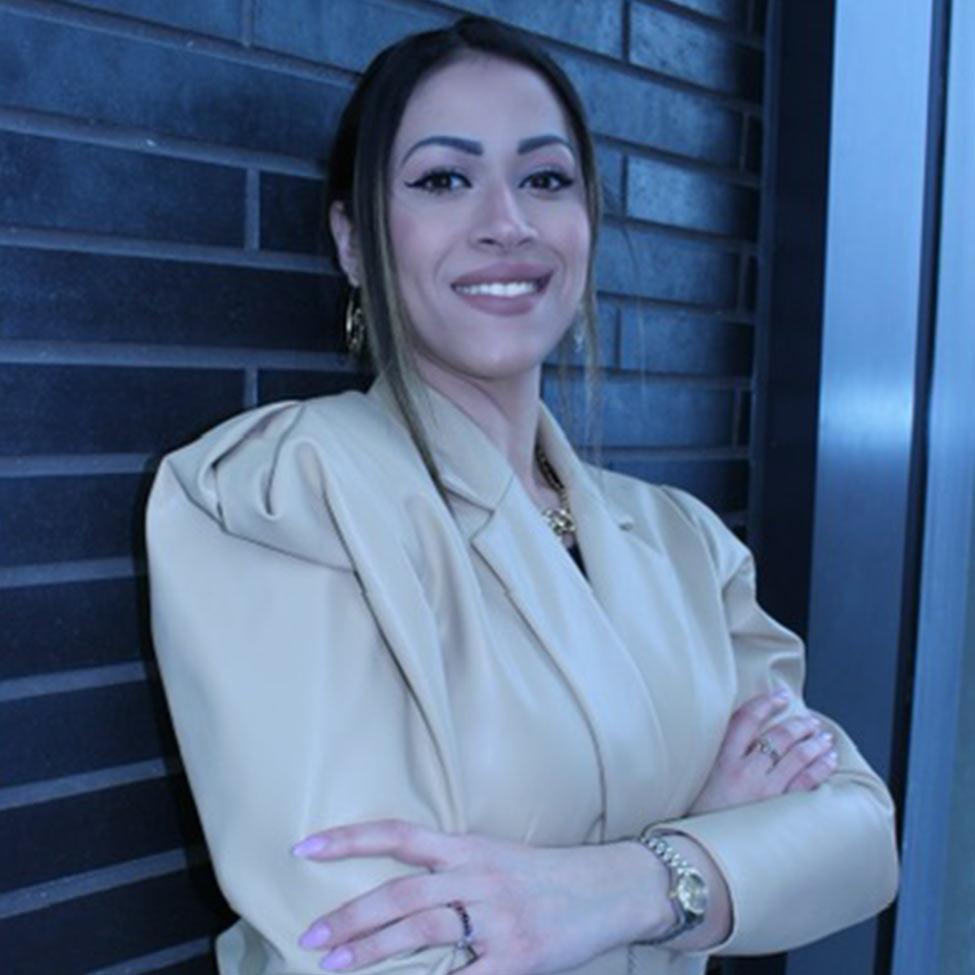 You were recently named a 40 Under 40 awardee from the Arab America Foundation and are the founder of Mekawi Impact, a consultancy that works with brands on business development and strategic partnerships, with the goal of social impact.
What motivated you to start your own business and in what ways do you wish to affect change?
I started Mekawi Impact because I wanted to use my expertise to make a positive impact in the world. As a consultant, I realized that I could have a greater impact by working with businesses that shared my values and vision for a more inclusive and sustainable future. My motivation came from a belief that businesses could do more than just make a profit; they can be a force for good, and I wanted to help companies create positive change in their communities and in society at large. As part of this, I help them to better include Arab and other communities of color in their media and advertising. This can involve everything from casting diverse models and actors, to incorporating cultural elements and themes that resonate with different communities. There is no question that representation matters, and it's crucial that all communities see themselves reflected in the media they consume.
As a first-generation Egyptian Muslim American, tell us about how you have struggled with your identity and how this has informed your personal and professional journey.
Growing up, I often felt caught between two worlds, not quite fitting in with my American peers, and yet not fully accepted by Egyptians. This sense of feeling "othered" was compounded by the fact that my Muslim faith was often misunderstood or even demonized in the media and broader society. Over time, I came to realize that my experiences were not unique, and that many people from underrepresented communities face similar challenges when it comes to identity and belonging. This realization fueled my desire to create space for cultural diversity and access to resources for others. Overall, my experiences have inspired me to work towards creating a world where people from all backgrounds feel seen, heard, and valued. I believe that diversity is a strength, and I am committed to advocating for greater representation and inclusivity in all aspects of society.
You graduated with a Master of Science in Publishing from Pace. What attracted you to pursue this course of study and how did you get started in your career?
I've always had a passion for storytelling and a love for the written word. I believe that books and other forms of publishing have the power to inform, inspire, and change people's lives. Specifically, the publishing industry offers a unique opportunity to help bring important stories and voices to the world. Whether it was working with established authors or discovering new talent, I was excited about the prospect of playing a role in shaping the literary landscape.
After completing my Master of Science in Publishing, I began my career in the media industry, working at publications such as O, Oprah Magazine, and Nylon Magazine. While I loved working in media, I felt a calling to do more to support underrepresented communities, particularly in the areas of business development and social impact. In 2016, I founded my own business advisory consultancy, Mekawi Innovations, and since then, my company has evolved and expanded to become Mekawi Impact. Through it, I have had the opportunity to work with a range of clients, from startups to Fortune 500 companies, helping them to develop inclusive and impactful business strategies.
My career path has been driven by a desire to make a positive impact and create opportunities for those who have been historically marginalized or excluded.
Why did you choose to enroll at Pace University?
I chose to enroll at Pace University for a few reasons. First, Pace has an excellent reputation as a school of communications, with a strong focus on the practical skills and knowledge needed to succeed in the media industry. Second, the Master of Science in Publishing offered a good balance of coursework in both traditional print publishing and emerging digital publishing, which I felt was important given the rapidly changing media landscape. Perhaps most importantly, because of its location in New York City, I knew that studying at Pace would give me access to a wealth of industry connections and opportunities, and my degree has been a crucial foundation for all my work since then.
Were certain Dyson or other faculty instrumental in your personal and/or professional journey?
One of the most impactful was Professor Jane Kinney-Denning, an incredibly supportive and inspiring mentor who provided valuable guidance and encouragement throughout my time at Pace. She was always willing to go above and beyond to help her students succeed, and I'm grateful for what she helped me to access. As a result of my participation in the graduate program, I had the opportunity to represent a women's organization at the United Nations, which proved to be a transformative experience for me. This led to further opportunities to co-chair high-level events and speak at the United Nations, alongside distinguished guests such as actors Leonardo DiCaprio and Michael Douglas. These experiences were incredibly meaningful and helped shape both my career and personal growth.
As you look back at your time as a student, how did it influence you to become who you are today?
My time as a Dyson student had a profound impact on the person I am today. It provided me with a solid foundation of knowledge and skills that I continue to draw on in my personal and professional life. It also introduced me to a diverse group of people from different backgrounds and perspectives, which helped to broaden my understanding of the world and develop my empathy and compassion. Through my coursework, I was exposed to a range of topics and ideas that challenged me to think critically and creatively. In addition, the faculty at Dyson were supportive and encouraged me to pursue my interests and passions, which helped to build my confidence and sense of purpose. Overall, my experience as a student taught me the importance of lifelong learning, community engagement, and social responsibility, values that continue to guide me in my work and personal life.
What advice would you give to our students, as they navigate their academic life?
Overall, my advice would be to embrace your academic journey with an open mind and a willingness to learn, grow, and challenge yourself, and lastly, if you're not given a seat at the table, don't wait for an invitation – build your own table and invite others to join you.
More Alumni Stories
Alumni
Uruguay native, entrepreneur, and Acting alumnus Octavio Yattah '19 shares his love of taking on challenges and making his dreams a reality.
Alumni
Modern Languages and Cultures alumna Nuri Weitzman '14 lives out her passion for social justice and raising diverse female voices with a strong linguistic foundation from Pace.
Alumni
Casting director and alumna Amy Hutchings's degree in anthropology has informed her long-spanning career and belief in unity.