Pace Magazine
When producing a doc, it's all hands-on deck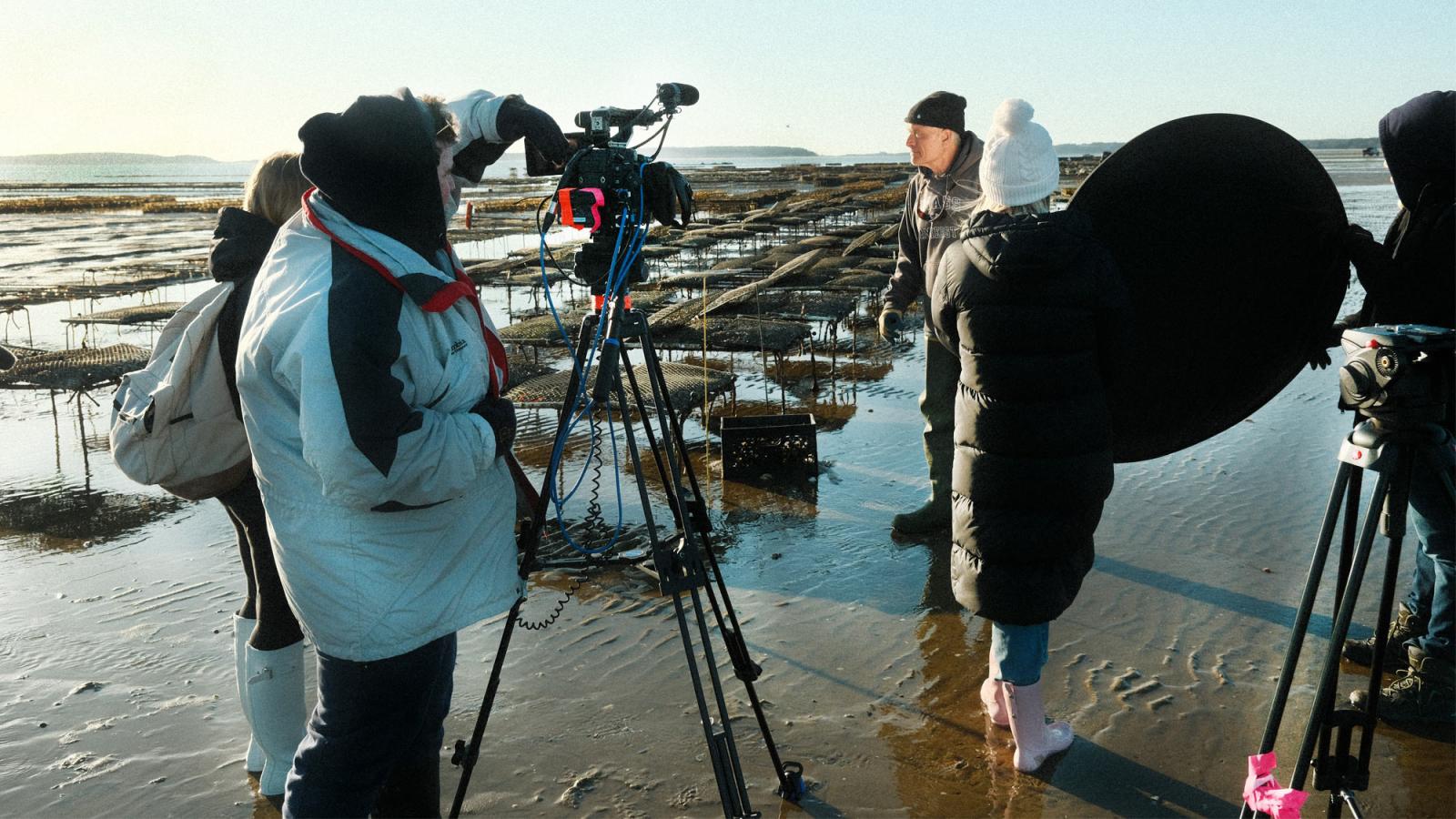 When Adam Ng was looking at schools four years ago, Pace University's film program stood out. The 21-year-old from South Brunswick, New Jersey, recalls seeing a wall of film posters from student-made documentaries from around the world. And in that moment, Ng was sold.
"I knew I wanted to come here and make films," he says.
"No other college had a documentary class," Ng continues. "No other school had a program where you create a documentary in five months, and you get all of this hands-on experience…You can't get that anywhere else."
Ng, now a senior majoring in digital cinema and filmmaking and interning at ABC's The View, credits the documentary class, and the Dyson College of Arts and Sciences with providing him the lessons, know-how, and gritty filmmaking experiences that are readying him for a career in television.
"No other school had a program where you create a documentary in five months, and you get all of this hands-on experience…You can't get that anywhere else."
This past semester while filming on-location throughout New York, Connecticut, and Cape Cod for the program's latest documentary, Tide to Table: The Remarkable Journey of Oysters, Ng and members of the crew had to work with changing weather patterns and tides, unpredictable background noises while filming, impossible lighting, in-depth interviews, and crushing deadlines, among a host of other issued faced by professional filmmakers in a typical production.
"I learned a lot," Ng says. "I have the knowledge and understanding of what it's like to be filming in an environment that is not controlled, one where you have to think on the fly."
That's precisely the point of the class, says Professor Maria Luskay, EdD, who has led student productions around the world since 2000. Now, along with Professor Lou Guarneri, they combine both undergraduate and graduate classes.
Their latest production, Tide to Table, documents how oysters rely on the ebb and flow of the tide for flavor. It explores the serendipitous relationship between nature, oyster farmers, modern aquaculture technology, and a movement to better understand their ecological value, while showing how oysters are thriving in areas such as Cape Cod and being restored in once depleted regions such as Connecticut and New York City as a means of improving water quality.
Image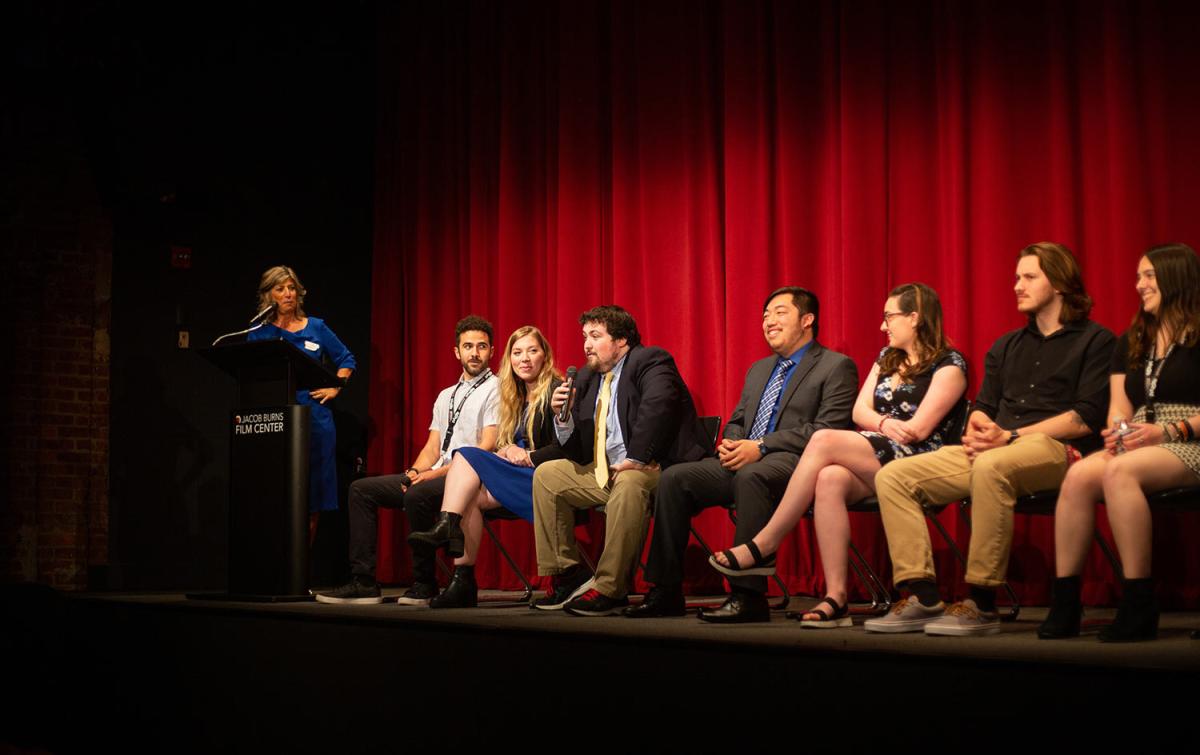 The film premiered to a full house at Jacob Burns Film Center in May and is being shown at three movie venues (all sold out) throughout Cape Cod in June. An online premiere is scheduled for June 27.
"It's been a truly gratifying experience to be filming with students on location and sharing this experience with them once again," says Luskay. "Throughout it all, we brought together a diverse group of students with a full schedule of work. In the process, we not only learned first-hand about the plight of the oyster farmer braving the elements, but also the grit and determination required to complete the film on a tight deadline. It was an incredibly rewarding experience for us."
More from Pace Magazine
Pace Magazine
Through Blue CoLab, John Cronin is helping to build a future in which our drinking water is truly clear.
Pace Magazine
Researchers at Pace dive deep into hip hop's emotional undercurrents.
Pace Magazine
With the help of a nearly $2M federal grant, this inaugural cohort of nursing students is poised to change the face of patient care.