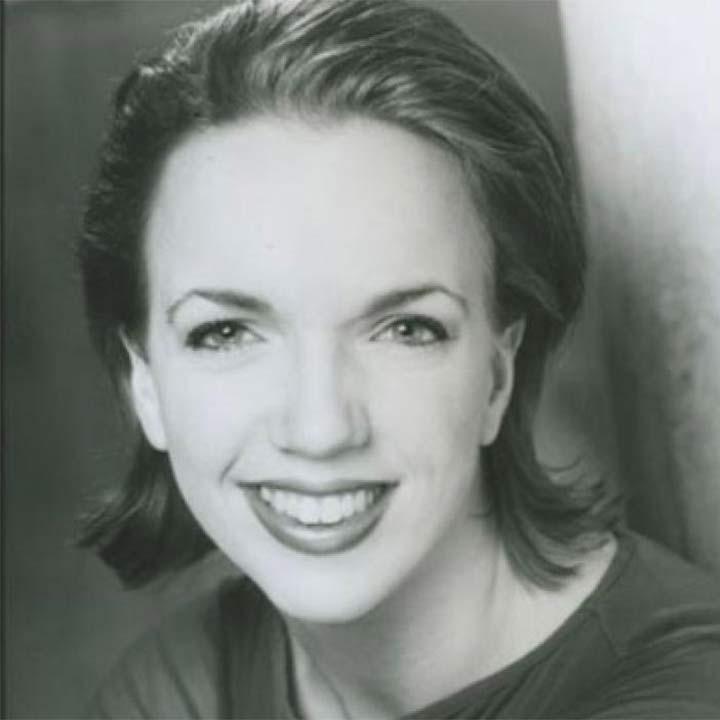 Lauren Gaul
Clinical Associate Professor
Associate Director
Dyson College of Arts and Sciences
Performing Arts
Biography
Faculty Bio
Lauren Gaul performed as a Radio City Rockette for 10 years. She was also a Rockette swing for 3 years and appeared at Radio City Music Hall as well as in the national tour at places such as the Grand Ol' Opry, FOX Theater and more. She performed in numerous shows and industrials such as Nothing Like a Dame, Dance Break, the Astaire Awards, Industrials for Audi and Astra Zeneca. She has performed with Riedel Dance Theater, Journey Dance Co, and Tap Team II & Co, and performed works by Max Stone, Joyce Trisler, Cherice Barton, Pedro Ruiz, Anna Sokolow, Daniel Nagrin, and Mark Morris. She choreographed the Drama League Nominated production of Tennesse William's The Mutilated starring Mink Stole and Penny Arcade (Off B'way) as well as industrials for Lady Footlocker, IZOD, Sesame Street, Sesame Workshop starring Brandy, and presented her own work at Jacobs Pillow, Jazz Dance World Congress, Broadway Dance Center, SUNY Purchase and many more. She was assistant choreographer for the Élan Awards, Chicago (Regional), Torched (Off B'way), Princess Cruise Lines, Celebrity Cruises Lines, and for Broadway Bares directed by Jerry Mitchell. She received her MFA from the SUNY Purchase Conservatory of Dance and is an ABT® Certified Teacher from Primary through level 5. She has been on faculty at Perry Mansfield, Belvoir Terrace, and taught for the Rockette Experience for over 10 years. Her other teaching credits include: OCU, MacComb College, SUNY Purchase, Broadway Dance Center, New Dance Group, Dance Masters of America, the Arts Council of PA, and for numerous schools, conventions and competitions. ????????? She co-wrote the BFA Commercial Dance program and is the former Co-director of the Commercial Dance program. She teaches courses such as; Jazz Technique I and III, Jazz Pedagogy, Ballet Pedagogy, Senior Seminar, Senior Project, Dance History, UNV 101 and more. She is currently the Associate Director of the Pace School of Performing Arts.
Licensures and Certificates
American Ballet Theater, ABT (R) National Training Curriculum Certified Teacher Certified teacher through the ABT(R) National Training Curriculum Primary to Level 5.
Education
MFA, Purchase College SUNY, Conservatory of Dance, Purchase, NY, 2011
Dance Performance and Teaching

BPA, Oklahoma City University, Oklahoma City, OK, 2000
Dance Performance


Research and Creative Works
Artistic and Professional Performances and Exhibits
The Mutilated
[Dance - Choreograph piece] Tennessee Williams Festival and New Ohio Theater, New York, NYRadio City Christmas Spectacular
Radio City Rockettes, Madison Square Gardens Entertainment, Radio City Music HallRadio City Christmas Spectacular
[Dance - Perform multiple pieces] Radio City Rockettes, Madison Square Gardens Entertainment, Radio City Music HallRiedel Dance Theater
[Dance - Perform multiple pieces] Riedel Dance Theater, Purchase, NYRadio City Christmas Spectacular
[Dance - Perform multiple pieces] Radio City Rockettes, Madison Square Gardens Entertainment, Radio City Music HallRadio City Christmas Spectacular
[Dance - Perform multiple pieces] Radio City Rockettes, Madison Square Gardens Entertainment, Grand Ol' Opry, Nashville TNBroadway Bares Equity Fights AIDS
[Assistant Choreographer] Broadway Cares, Roseland Ballroom, NYCRadio City Christmas Spectacular
[Dance - Perform multiple pieces] Radio City Rockettes, Madison Square Gardens Entertainment, The Wang Theater Boston MAJacob's Pillow Inside Out Performance Series
[Dance - Choreograph multiple pieces] Becket, MACorporate Industrials
[Dance - Perform piece] AUDI, Astra Zeneca, MJM Entertainment, New York, NYCorporate Industrials
[Dance - Choreograph piece] IZOD, Lady Footlocker, Sesame Street, Sesame Workshop, Astra Zeneca, MJM Entertianment, New York, NYRadio City Christmas Spectacular
[Dance - Perform multiple pieces] Radio City Rockettes, Madison Square Gardens Entertainment, FOX Theater Detroit MIRadio City Christmas Spectacular
[Dance - Perform multiple pieces] Radio City Rockettes, Madison Square Gardens Entertainment, Grand Ol' Opry, Nashville TNTorched
[Dance - Perform piece] Henry Street Settlement, NYCBroadway Dance Center Performance Outlet
[Dance - Choreograph piece] Broadway Dance Center, New York, NYJazz Dance World Congress
[Dance - Choreograph multiple pieces] Buffalo, NYTap Team II and Company
[Dance - Perform piece] Tap Team II and Company, Philadelphia, PA
Courses Taught
Past Courses
DAN 102: Jazz Dance
DAN 110: Ballet I (Beg/Int)
DAN 114: Theater Dance II
DAN 116: Tap Dance I
DAN 196: Topic: Contemporary Dance I
DAN 196: Topic: Dance History
DAN 196: Tpc: Tap Dance: Bgnr - Intrmdt
DAN 196: Tpc: Theater Dance I(Beg/Int)
DAN 202: Jazz I
DAN 205: Jazz Dance II (Intermediate)
DAN 311: Jazz III
PACD 100: Ballet I
PACD 102: Jazz I
PACD 105: Ballet II
PACD 107: Jazz II
PACD 199: Commercial Dance Lab
PACD 205: Ballet IV
PACD 375: Ballet Pedagogy
PACD 379: Jazz Dance Pedagogy
PACD 384: Appld Perfm Lab for BFA Dancrs
PACD 435: Dance History
PACD 475: Dance Seminar
PACD 499: Senior Project
PAGE 395: Independent Study in Theater
UNV 101: First-Year Smnr Unvrsty Cmmnty

Professional Contributions and Service
Professional Memberships
American Ballet Theater National Training Curriculum
American Guild of Variety Artists [former Union Representative and Co-Chair of Rockette Negotiation Panel]