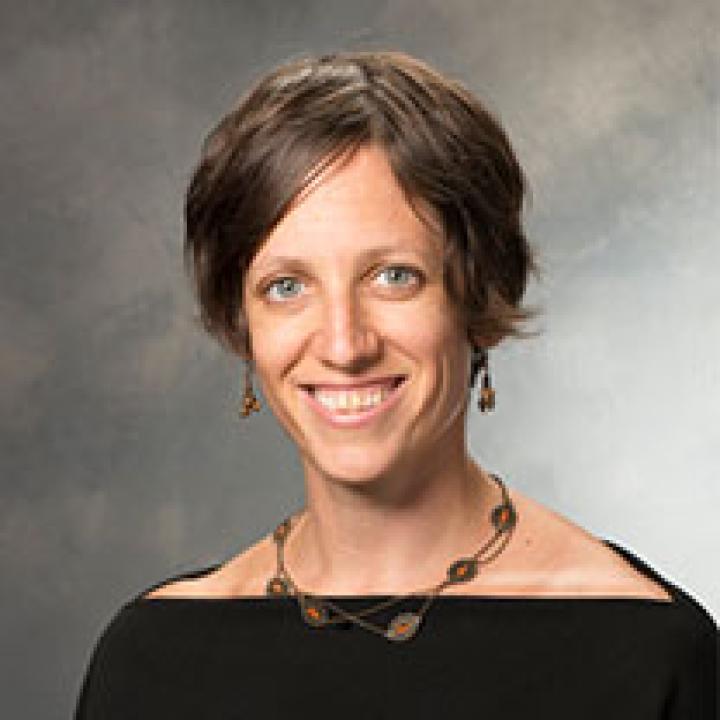 Leora Trub
Associate Professor
Dyson College of Arts and Sciences
Psychology - NYC
Biography
Awards and Honors
National Register of Health Service Psychologists, 2013, Early Career Psychologist Credentialing Scholarship from the National Register
APA Division 39, 2013, Early Career Psychologist Travel Award, Couple and Family Therapy and Psychoanalysis
CUNY Clinical Psychology Ph.D. Program, 2007, David Ertel Award for Work with Children
Education
PhD, CUNY, New York, NY, 2011
Clinical Psychology Ph.D. Program

BA, Rutgers University, New Brunswick, NJ, 2003
Psychology & Jewish Studies


Courses Taught
Past Courses
PSY 296: Topics: Pschlgy Scl Ntwrkng
PSY 327: Mentored Lab Class Semester 1
PSY 328: Mentored Lab Class Semester 2
PSY 332: Grp Relations & Intrview Tchnq
PSY 337: Intro to Psycholgcl Counseling
PSY 380: Experimental Psychology I
PSY 381: Experimental Psychology II
PSY 395: Indpndnt Study in Psychology
PSY 396: Topic: Mentored Lab Class
PSY 509: Practicum in Trauma & Sub
PSY 509: Psychotherapy Practicum
PSY 604: Developmental Psychology
PSY 627: Mentored Lab Class Semester 1
PSY 628: Mentored Lab Class Semester 2
PSY 695: Independent Stdy in Psychology
PSY 696: Topics: Mentored Lab Class
PSY 699: M.A. Thesis
PSY 701: Doctoral Mentored Lab Class
PSY 829: Family Interventions
PSY 839: Psychoanalytic Theory
PSY 842: Crisis Intrvn: Brf /Short Term
PSY 848: Substance Abuse Counseling
PSY 874: Group Interventions
PSY 875: Brief Interventions
UNV 101: First-Year Smnr Unvrsty Cmmnty

Publications and Presentations
Publications
(What) do you believe?: Therapist spiritual/religious/non-religious self-disclosure
Magaldi, D. & Trub, L. R. Psychotherapy Research. , pages 1-15. https://dx.doi.org/10.1080/10503307.2016.1233365

Textual Healing: Proof of Concept Study Examining the Impact of a Mindfulness Intervention on Smartphone Behavior
Trub, L. R. & Starks, T. J. Mindfulness. https://dx.doi.org/10.1007/s12671-017-0697-y

"I am here for a reason": minority teachers bridging many divides in urban education
Magaldi, D., Conway, T. & Trub, L. R. Race Ethnicity and Education. , pages 1-13. https://dx.doi.org/10.1080/13613324.2016.1248822

Training in intersectionality sensitivity: A community-based collaborative approach
Johnson, D., Cabral, A., Mueller, B., Trub, L., Kruk, J., Upshur, E., Diaz Alarcon, L., Marrero, L., Auf der Heyde, T., Thoma, N., Rodriguez, E., Cione, G. & Fraenkel, P. (2010). American Family Therapy Academy Monographs. Vol 4 (Issue 15) , pages 5.


Professional Contributions and Service
Professional Memberships
American Psychological Association
APA Division 39 Psychoanalysis Section VIII: Couple and Family Therapy and Psychoanalysis
New York State Psychological Association
Related News and Stories
In the Media
Professor Leora Trub discusses how teens turned Instagram into a relationship application.
In the Media
According to psychotherapist Gin Lalli, who spoke to the Guardian last summer, successful relationships are all about adapting. Couples who stayed together through the pandemic "tend[ed] to have good communication and an understanding of each other, and their vision of their future together is more aligned," she said. It echoes previous findings, like in 2018, when Pace University's Leora Trub found that couples with similar texting habits reported greater relationship satisfaction.
In the Media
Leora Trub, a psychologist at Pace University, says that if her clients have issues with texting, she asks them to be mindful of their needs and the needs of the person with whom they're texting. She doesn't prescribe texting rules, so spend less time worrying if what you're doing is "right" or "wrong" and more time having fun communicating. That's your first step.