Students
Fashioning a Career in Business and Analytics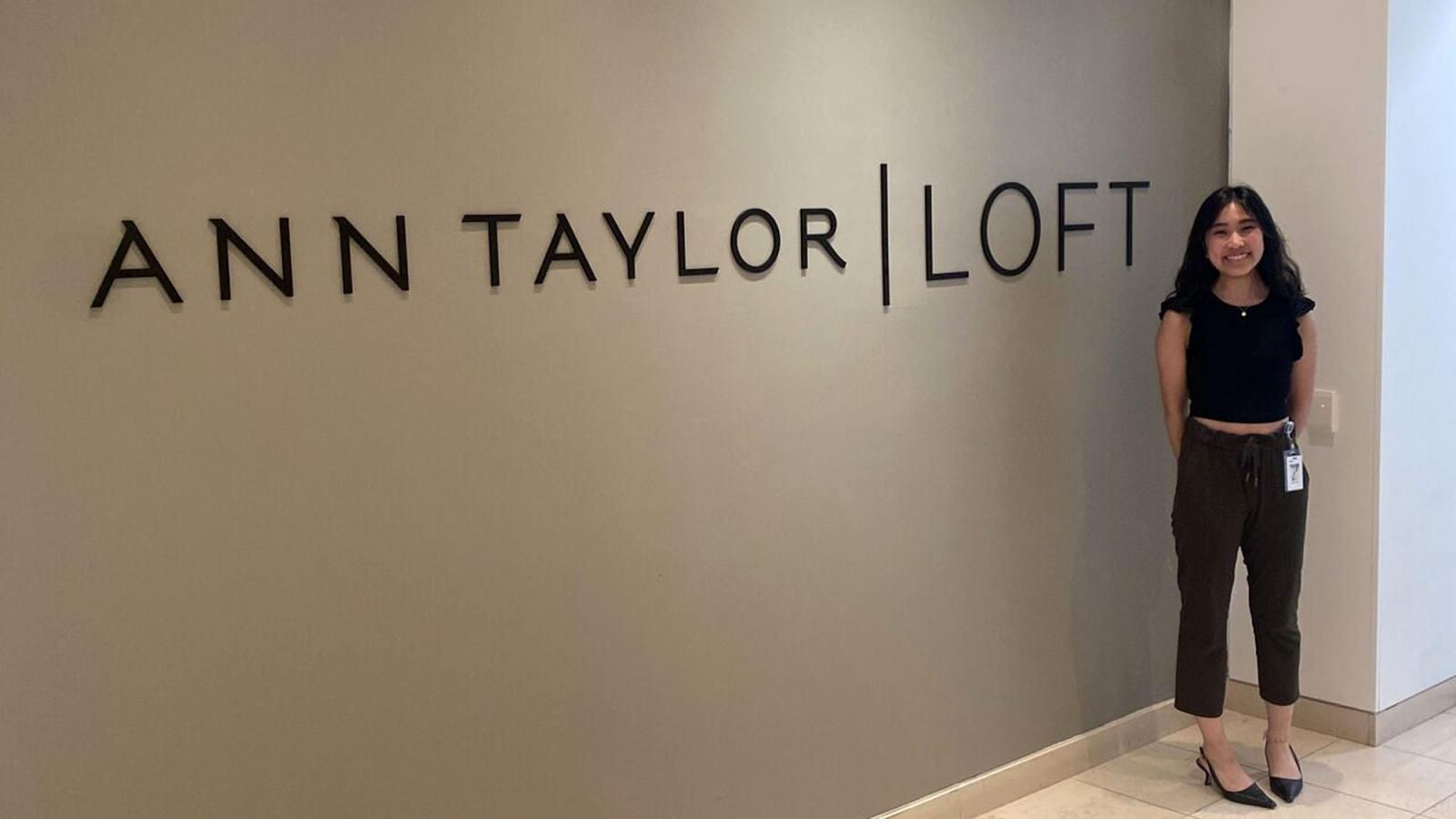 Emi Matsumae
Class of 2025
Currently Studying: BBA in Digital Marketing and BBA in Business Analytics (double major)
Current Internship: Marketing Analytics/CRM Intern, Ann Taylor LOFT
Pronouns: She/Her/Hers
Image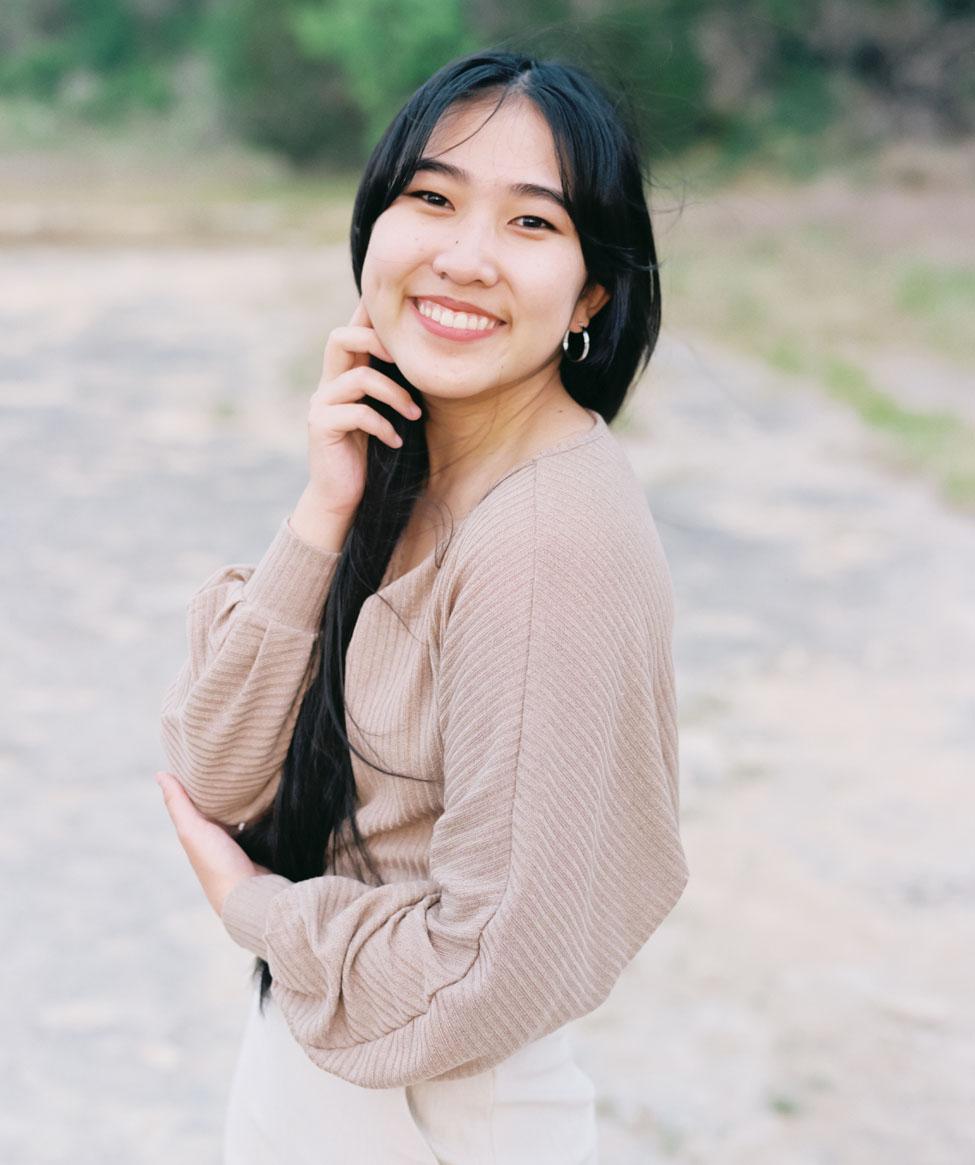 Emi Matsumae is developing new skills and discovering new interests through her internship with Ann Taylor LOFT. While she is double majoring in Digital Marketing and Business Analytics, she says her summer internship has reaffirmed her interest in each industry. Next to that, Emi says this career-propelling internship wouldn't have even been possible without the Lubin School of Business and the network she developed as an on-campus student-leader.
How has the Lubin School of Business helped you prepare for your current internship?
I specifically chose the Lubin School of Business to get my business degree, as I love the curriculum that both my degrees offer and knew that these classes would ultimately curate the skillsets I'd want when I graduate. Before I came to Pace University and was researching as a high school senior, I clicked into the degree catalog to see what classes I'd be taking each semester, as they would make up my day-to-day for the next four years of my life. When I saw the names of courses such as Social Media in Marketing, Machine Learning for Business," and Visual Analytics, I knew that I'd love all eight semesters worth of courses that I'd have at Pace. I knew these classes would keep me excited and engaged while ensuring I was learning the skills that are considered relevant for my future in marketing or business analytics. No other school in my home state of Texas would have offered such specialized, modern courses that would help me stand out from other business students.
The classes I have taken at Lubin have tremendously prepared me for my internship, in both the process of getting the job offer and my day-to-day functions as the Marketing Analytics/CRM Intern. Direct Marketing (MAR 343) with Professor Harvey Markovitz familiarized me with the concepts of direct response marketing and how the goal of this type of marketing is to get an individual customer to "take action" (make a purchase, etc.). The marketing matrix explores all possible combinations of audiences, offers, and creatives to see the best factors to design a campaign driven by numbers and results. During this internship, I have been making a lot of monthly ROI reports of how LOFT/Ann Taylor's direct mail campaigns performed—all of which have been structured based on the marketing matrix. Other classes that have been useful are Intro to SQL for Business (CIS 143), Business Analytics (MGT 226), and Advanced Spreadsheet Skills (CIS 122L), as these classes gave me the hard skills that I use on a day-to-day basis at my internship. I use Excel and SQL to make all the reports that are sent to other departments.
What attracted you to this internship?
I had an internship with Noodle, an ed-tech company, last summer. I served as their Student Enrollment and Operations Intern and took advantage of every aspect of their program—doing coffee chats with professionals from different departments, learning about the ed-tech market and industry, and contributing to a large intern project from an enrollment/operations perspective. However, I wanted to focus on internships that leveraged the new skills I learned from my digital marketing and business analytics classes. When I saw that Ann Taylor LOFT had a position with the words "marketing analytics" in it, I knew I had to apply, as that was the perfect blend between my two degrees. I knew I would gain real-world experiences and tie them to the skills I had been practicing at Lubin. I valued finding an internship program that curated the interns' learning experience. The Noodle programming/curriculum not only focused on my growth within my department and my performance, but also made sure we were exposed to their leadership, learned about the newly developing ed-tech industry, and how to develop ourselves as professionals.
During my interview with HR and the department heads, I asked what the intern experience and programming would be like, and what we would have gained by the end of it. I was ecstatic to hear everything they had planned for the summer. The Ann Taylor LOFT internship program has had "leadership sessions" throughout the summer, where the cohort gets to ask questions of the current leaders, such as VPs, senior managers, and AVPs. As a student trying to kickstart a career, it was nice hearing how different every leader's journey was, seeing how their professional goals evolved as their careers progressed, and the lessons/tips they've learned along the way. I also appreciate how this company has such a welcoming and encouraging culture, as I've been able to reach out and easily have one-on-one coffee chats with employees, even as a freshly hired intern. I've formed connections with those from different departments, such as customer insights, performance marketing, PR, and more.
This internship has a project that we develop and present at the end of the program, which I have been looking forward to, as it allows me to apply and showcase the new skills and insights I've learned since week one. Lastly, I appreciate the hybrid work that I get to do, as I can be productive from home or go into the Times Square office to socialize and attend the intern programming. It's also really cool to see the behind-the-scenes fashion elements in-person, such as fabric samples, mood boards, design prototypes, and more—especially since I come from a business background and personally know nothing about fashion, haha!
Describe what a typical day looks like as an intern at Ann Taylor LOFT.
Since my whole department works remote, I get to go into the office whenever there are events for the program or whenever my manager is in the office so we can meet one-on-one in person. Whether I'm working from my dorm or in the office, my manager gives me a list of projects or reports to work on throughout the week, and I get to work at my own pace. The marketing analytics team values accuracy over speed, so I always take my time to review my workbooks before sending them for review by my manager. The work that I do varies from week to week, but that means I'm always learning something new, which is great. Whenever I go into the office, I get to chat with the other departments that come in person (such as the digital marketing team), see my intern peers, and participate in leadership sessions. These leadership sessions are always in-person, which is amazing, as I get to meet and form connections with top executives within the company face-to-face.
During the 2022-2023 school year, you served as the Secretary of INFORMS, an on-campus research and management science student organization and were part of the e-board for the American Marketing Association (AMA). How has being a leader on-campus helped you in your current internship?
Being a leader in INFORMS and AMA has helped me develop the soft skills necessary to stand out when interviewing for positions such as my current internship. Learning how to work in different team dynamics, managing my time, and connecting with my community are a few of the many skills I've strengthened thanks to my time on those e-boards.
Being involved in these clubs has also helped me expanded my network. Lubin has provided a community of professors, administration, and fellow like-minded peers. People constantly emphasize the importance of networking, and for good reason—I got this internship thanks to Professor Janice Winch, PhD, who shared this direct-send opportunity with the Business Analytics students. Had I not joined INFORMS during my freshman year, I wouldn't have added my second major in Business Analytics, but moreover, I wouldn't have met Professor Winch and been forwarded this amazing opportunity.
What has been the highlight or most enjoyable aspect of your internship so far?
One highlight from my internship so far has been learning how to pull, interpret in context, and summarize data for the weekly report sent to leadership in the digital marketing department. With the help of my team, I send the weekly summary report emails that the higher-ups read, which feels very rewarding. I didn't think the work I'd do as an intern, especially at a major corporation, would make an impact on day-to-day operations, but it does!
How has this experience shaped or impacted your career goals?
I've never considered fashion/retail to be an industry I'd enter, so learning all the trends and quirks of it has been fascinating. There are moments when I ponder the direction that I want to go in my career, and based on what I am hearing from the leadership sessions, not everyone knows what they want to do by the time they graduate. Being in this industry and role for the summer has challenged me to question what I truly want post-grad. Whether it be about the role, industry, company culture, or other factors, this internship has helped me open my eyes and think about what I'd want/value in the future as a professional (especially since I'm more than halfway through my academic career here at Pace). Aside from the self-reflection and growth I've experienced, I love how all the concepts I've learned in the classroom have come to life and connected full circle at my internship. All the reports and projects I've worked on have referenced concepts that I learned in class in one way or another.
How will this experience impact your next semester at Lubin?
This internship has helped reaffirm that I love the two majors that I've chosen here at Pace. My biggest concern was that I was overcommitting and specializing in something that I might dislike, but through this internship, I have gained confidence in the direction I am going. Now that I feel confident in the functions of digital marketing and business analytics, I want to fine-tune and see what industries or businesses I'd be interested in specializing in. I want to continue to explore a variety of industries while I'm still early in my career. I will definitely pay more attention to which industries my mind gravitates toward as I finish my courses with Lubin.
Cultivate authentic relationships, celebrate the successes of those in your circle, and keep all doors open at all times. Regardless of where you end up, people will remember you for the name you make for yourself.
Do you have any advice for other Lubin students who would like to pursue an internship in the future?
Take advantage of Career Services! They helped me optimize my resume to pass the applicant tracking system (ATS), polish my LinkedIn, practice the STAR method, and perfect my elevator pitch. By creating an established profile/brand for yourself, it's easier to market yourself and network with others, which will then be the gateway to your next internship. On top of that, cultivate authentic relationships, celebrate the successes of those in your circle, and keep all doors open at all times. Regardless of where you end up, people will remember you for the name you make for yourself. We can all learn and benefit from one another when we hear each other's stories and aspirations.