Students
Visualizing Change: Q+A with Jack Nierenberg '25
Image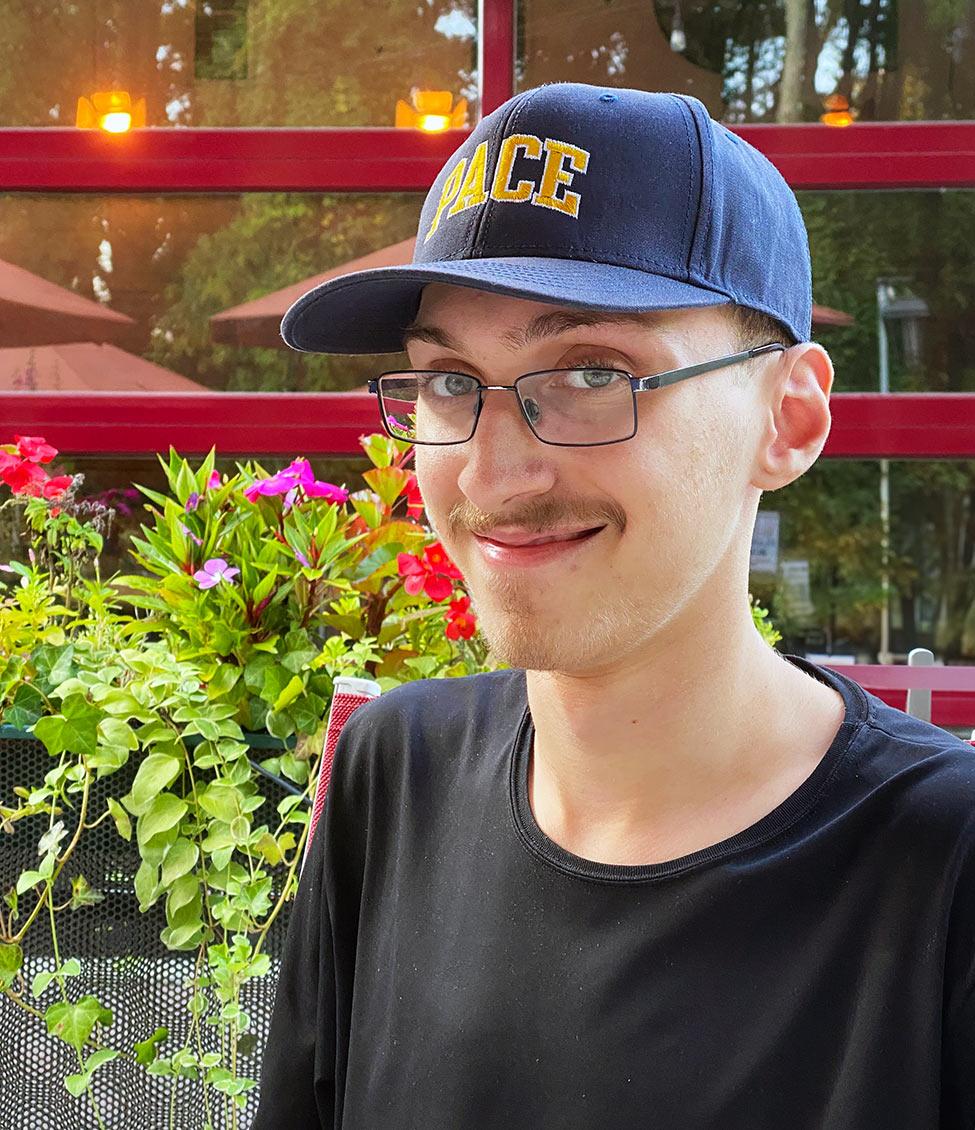 Jack Nierenberg
Class of 2025
Jack Nierenberg serves as vice president for transportation advocacy group Passengers United and was recently featured on NY1 after speaking at a Metropolitan Transit Authority (MTA) hearing on fare hikes.
What inspired you to serve in this way and what are you most proud of about your work?
As a native New Yorker, I have always been passionate about our public transportation, which I rely on every day. When I learned that Passengers United (a group that I had never heard of before) was able to get regular train service restored after it had been drastically cut, I knew I had to get involved. My volunteerism began with developing a brand, but I soon became active with the substance of the advocacy work. Many of Passengers United's accomplishments are small, yet they make a profound difference for transit riders, particularly lower-income riders in the outer boroughs and regions, seniors, and those with disabilities. For example, I effectively petitioned the MTA to restore a critically important evening train in eastern Long Island that many essential workers rely on, something I am very proud of. Our work continues to strive to ensure that everyone has transit options that work for them.
How did you become interested in pursuing the Bachelor of Arts in Art?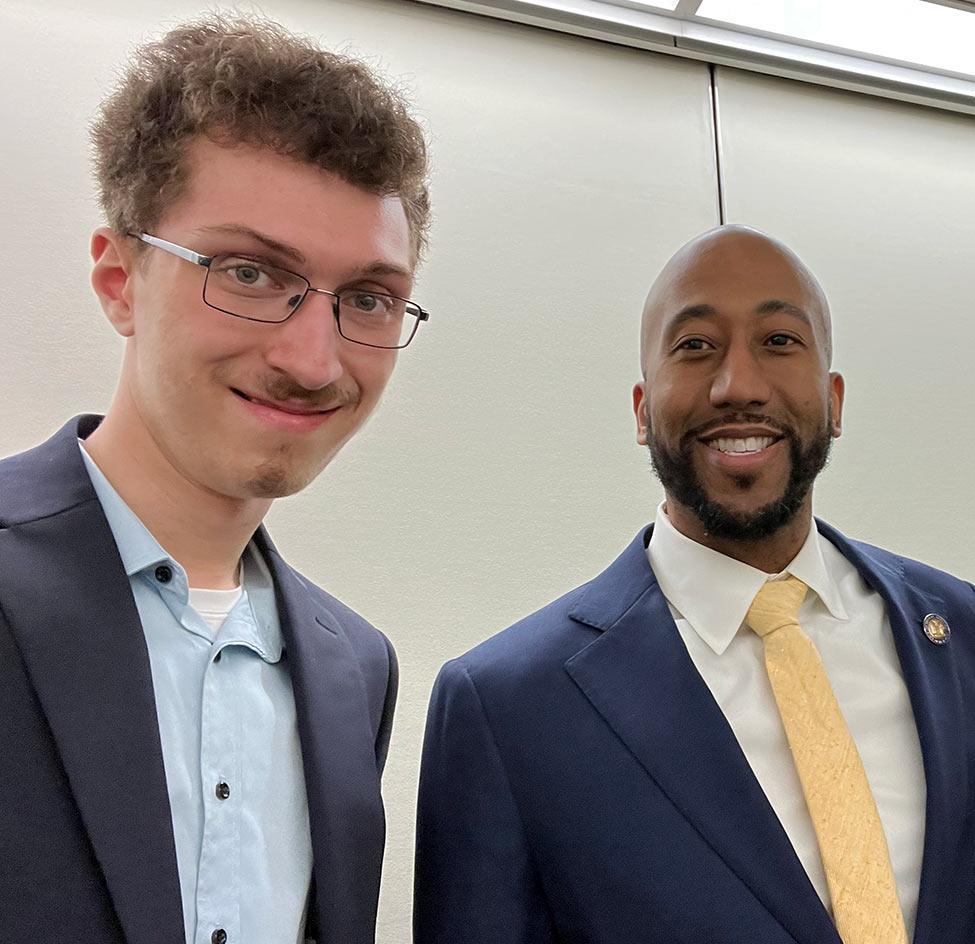 I already had a background in film and video, especially since my father is a noted documentary filmmaker and, for many years, have been editing professionally both for him and others. I came to Pace, however, as an undecided student, as I had a feeling the answer to "what do I want to do for the rest of my life?" would change. I already had an interest in graphic design, so when I took two graphic design classes during my second semester, I knew this was the direction I wanted to go in my undergraduate studies. I also discovered a love for economics and have thus declared a minor in it.
Why did you choose to attend Pace?
I wanted to stay in New York, and when Pace accepted me into the Pforzheimer Honors College, I found the opportunity very compelling. I was also drawn by Pace's overall atmosphere, that of a modern urban campus that still manages to have smaller, more intimate classes.
During the spring 2023 semester, you participated in At a Point of Change II, an outdoor student photography exhibition, which, through the course, Seeing the World Differently...Through Economics and Photography, combined economics with photography to represent the United Nations's Sustainable Development Goals, set to be achieved by 2030.
Please describe your experiences with this course and exhibition.
Throughout the course, taught by Professors Anna Shostya and Inbal Abergil, we were given several assignments to photographically document economic issues around us. Each assignment had an underlying theme (e.g., economic growth or discrimination), but the open-endedness of the assignments allowed us to cover more specific topics that, as students, we were passionate about. Ultimately, we each chose two or three photos for the exhibition that, together, created the most impactful stories. Predictably, I went right in to discuss the many prevalent issues around transportation in New York City, focusing on how the inequities in our public transit disproportionately affect those who live in the outer boroughs of the city.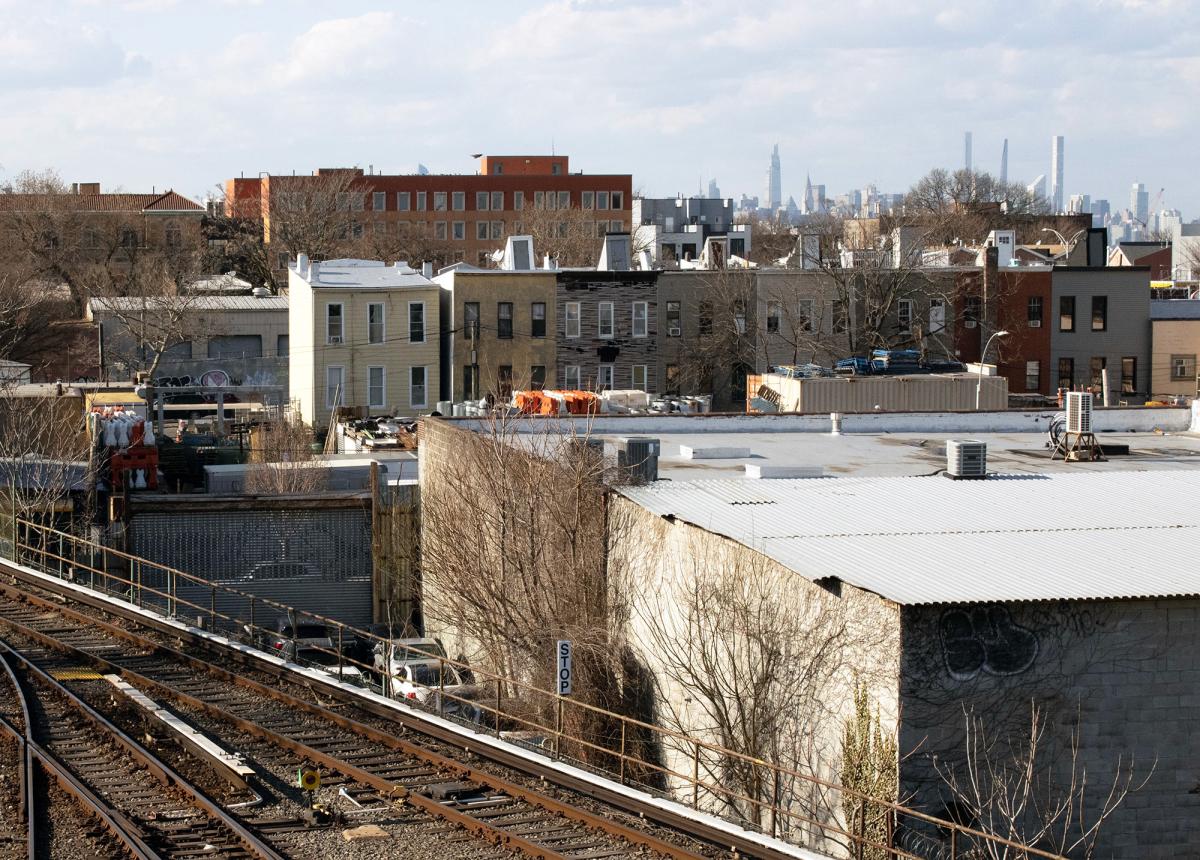 Overall, this class was an opportunity to not just gain valuable insight, but actively empathize with the people involved and hopefully inspire others to do the same. It is especially meaningful to know that my work, as well as that of my talented peers, is helping to spark necessary change in the world.
What have your experiences been like with the Art Department?
At this point, I've taken three graphic design and two photography classes in the Art Department, and I've been thoroughly enjoying them! My professors, Robert Wilson, Anders Goldfarb, and Jillian McDonald, are very knowledgeable and engaging, and the work itself has been very rewarding.
What other activities and organizations, if any, have you been involved with as a student?
I was involved with the Commuter Student Organization at Pace, which, at the time, was the only one on the New York City campus that specifically supported commuter students and advocated on their behalf. In fact, I was one of the students who got the organization back up and running in my second semester. Getting a student lounge on campus was a major thing we advocated for, and I am very pleased that one is finally in the works! I have also been somewhat active with the Student Government Association and look forward to checking out more clubs on campus, including the Photography Club.
"It is especially meaningful to know that my work, as well as that of my talented peers, is helping to spark necessary change in the world."
What would you like to do upon graduation/what are your career goals?
I have decided to pursue a master's degree in urban planning with a focus on transportation equity and am looking into various graduate programs for that.
What advice would you like to give to our current students?
Your passion can be expressed in a way that can not only benefit you but also better our world, and I believe it's very important to try to do that, even in small ways. Trust your intuition, don't lose hope, and keep persisting. However long it takes to realize your contribution to the world, keep reminding yourself that your existence is valuable.
Related News and Stories
Press Release
Pace University will host At a Point of Change II, an outdoor student photography exhibition, which will be on view in front of One Pace Plaza from May 1–15 before moving to Pace's Westchester campus until October 1.
Students
Anastasia Khanukov, highlights her unique path from an interest in politics and international relations to a deep dive into economics and research, exploring topics that impact society profoundly.
Students
This past summer, Clinical Assistant Professor of Art Derek Stroup, MFA, and Katie Romanyshyn '25, Film and Screen Studies, engaged in a faculty-student collaboration through the Amelia A. Gould Assistantship that expanded both of their creative boundaries and artistic possibilities in the most unexpected of ways.