Students
Clubs and Orgs at Pace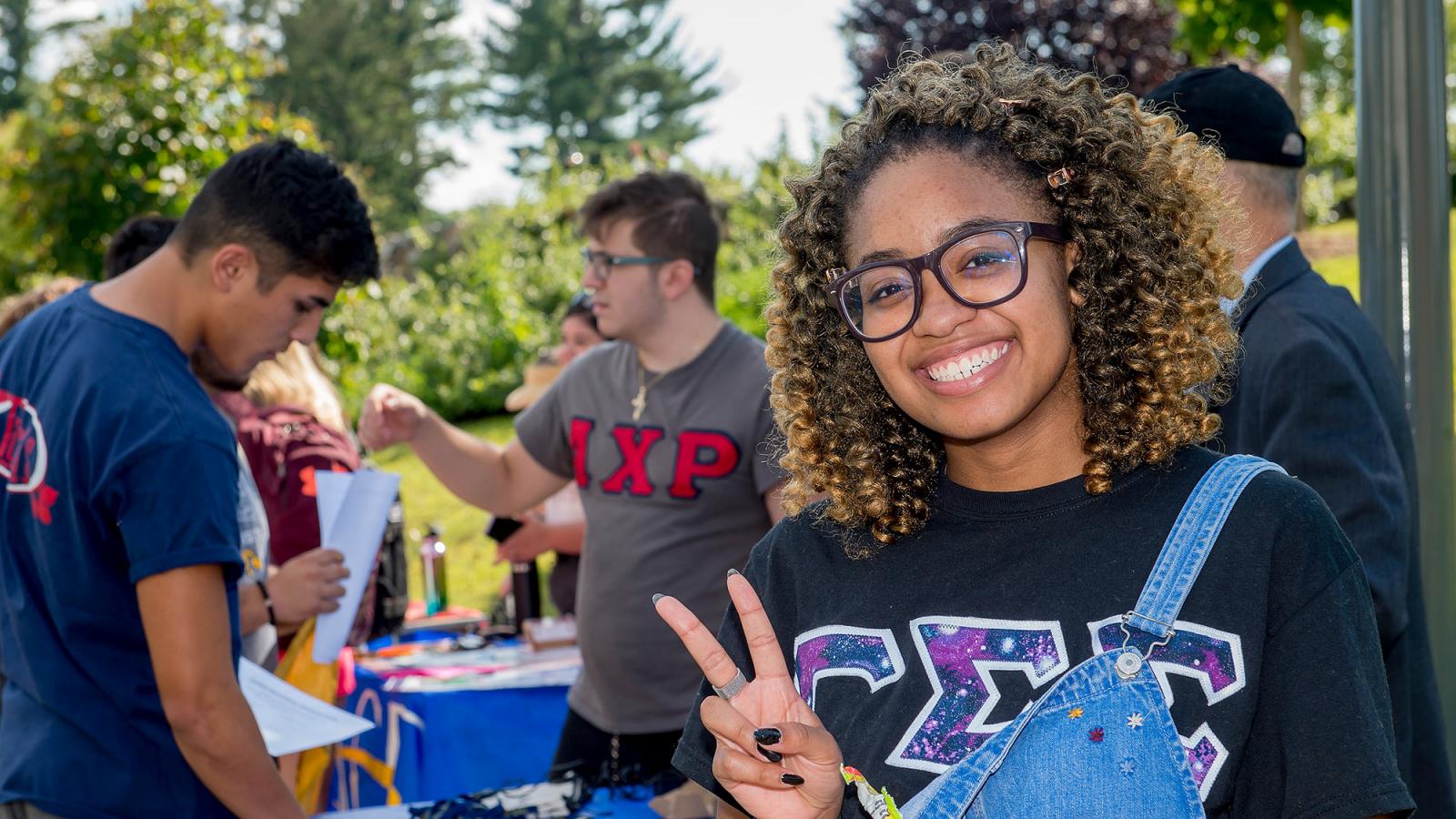 With more than 100 student organizations at Pace University, there's something for everyone to get involved in. Each semester, the Center for Student Engagement hosts involvement fairs, where you can meet all of our clubs and organizations, chat with representatives, and find out how you can sign up. Here's an overview of the different types of student clubs and orgs offered on the New York City and Westchester campuses.
Academic Interests
Whether you're a nursing major interested in getting involved with SNAP or a crime buff interested in the Criminal Justice Society or Forensic Science Student Organization, take your interests to the next level with these student orgs.
Business Professionals
From marketing plans to market analysis, choose from more than 20 Pace student clubs and orgs that are getting down to business.
Media and Entertainment
Whether you're interested in writing, reporting, TV, or concert-planning, Pace has got you covered. Now back to you, Jillian!
Visual and Performing Arts
Can you dance your tail off? Put on a show? Do you have the pipes that will make people feel aca-awesome or fill them with irrepressible joy? Our performing and visual arts student organizations are looking for you!
Cultural and Social
From Latin flavor to rainbow pride, Pace has more than 20 cultural student organizations to choose from!
Politics and Advocacy
Change makers in the movement to end cancer; promote peace; and save our planet. All in a day's work for a Pace student.
Greek Life
If you want to go Greek, then you're in the right place! From the Alpha to the Omega, check out which sororities and fraternities are on campus.
Student Governance
SGA, RHA, BAC, SAAC. If you don't know these acronyms, then you don't know the student leaders of your University.
See the Current Clubs and Orgs