Financial Risk Management, MS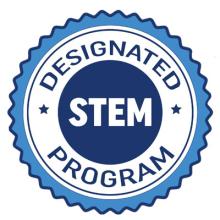 This program is STEM designated, which means you will be trained in areas of technology that are in high demand with United States employers. International students studying in person on student visas will be eligible for an Optional Practical Training (OPT) extension of 24 months, for a total of 36 months.
Create Data-Driven Prosperity
Your MS in Financial Risk Management will help you gain skills in analytics and information technology that are in high demand with employers. Learn to manage risk and portfolios and understand the ins and outs of financial securities markets, all while preparing for prestigious certifications such as the Financial Risk Manager (FRM ) offered by Global Association of Risk Professionals (GARP), one of Lubin's official academic partners.
Master Risk Management
Acquire the mathematical skills needed to analyze risk.
Develop an integrated risk-management perspective.
Prepare for prestigious certifications such as the FRM.
Add Opportunities And Experiences
Lubin's master's degree in financial risk management provides you with a thorough understanding of financial risk management and the global aspects of risk analysis. Gain mastery over concepts and skills that impact every aspect of risk management in financial and non-financial organizations.
You will study topics such as equity, bond and derivative markets; management of portfolios; portfolio risk; the global aspects of risk analysis; and the financial securities markets that are important for risk managers, including equity markets, bond markets, and futures and options markets. The curriculum includes hedging and managing risk in manufacturing, retailing and other non-financial organizations; managing portfolios; and measuring, managing, and modeling risk in financial institutions.
"The Lubin School of Business offers a plethora of opportunities for personal and career growth. The location and proximity to the top financial firms made Pace University my top choice to pursue a graduate finance degree. #LubinLife means taking advantage of everything this institution offers you—the motivated students, the melting pot of cultures, the professors, the extracurricular activities, the infrastructure—everything." —Ayush Bharat Dhanuka '21, Senior, Transaction Diligence, EY,
Choose Your Career 
Career Options
Chief Financial Officer
Operational Risk Manager
Risk Analyst
Risk and Insurance Analyst
Risk Management Advisor
Risk Manager
Where Graduates Are Employed
Accenture
Bank of China
Bank of New York Mellon
Brown Brothers Harriman & Co.
Fortune Fashions LLC
Grant Thornton
Johnson & Johnson
Masswell Development Group Inc.
Moody's
Morgan Stanley
Mount Sinai
Vanguard
average salary for financial risk specialists in New York (Source: US Bureau of Labor Statistics)
of Lubin's class of 2022 master's graduates are employed or continuing their education or service (Source: Pace University Career Services)
average salary for financial risk managers (Source: Salary.com)