Mathematics, BA
Location
New York City

Westchester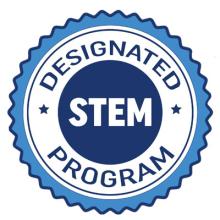 This program is STEM designated, which means you will be trained in areas of technology that are in high demand with United States employers. International students studying in person on student visas will be eligible for an Optional Practical Training (OPT) extension of 24 months, for a total of 36 months.
Skills That Employers Seek
With a bachelor's of arts in mathematics, complemented by a broad-based liberal arts and science education, you will develop critical-thinking, problem-solving, and analytical and in-demand quantitative skills. If you are interested in pursuing a graduate degree, mathematics graduates are exceptional candidates for Pace's MS in Customer Intelligence and Analytics in the current and increasing age of "Big Data."
Small Classes and Flexibility
Small class sizes provide you with a supportive learning environment, allowing for productive interaction, personalized attention, and guidance from dedicated faculty.
Program flexibility allows you to tailor your studies to suit your individual career goals, and allows you to pursue a double major or complete up to two minors.
Our internship program enables you to pursue an internship at one of the many corporations in New York City and the Hudson Valley.
Take Courses Like…
Students take a wide range of course selections, including calculus, probability and statistics, linear algebra, differential equations, algebraic structures, real analysis, complex variables, and more:
In our capstone course, you will learn to write papers in mathematics. Some of these papers, co-authored with our faculty, have appeared in mathematical journals.
Add Opportunities and Experiences
The National Mathematics Honor Society
Kappa Mu Epsilon is a specialized honor society in mathematics, founded in 1931 to promote interest in mathematics among undergraduate students. The chapters' members are selected from students of mathematics and other closely related fields who have maintained high standards of scholarship, professional merit, and have attained academic distinction.
Choose Your Career
The demand for qualified mathematically-trained professionals is found in nearly every industry and profession, including biological and physical sciences, computer science, economics, engineering, finance, operations research, and political science.
Career Options
Accounting
Actuarial work (insurance)
Banking and investing
Computer applications
Computer programming
Consulting
Engineering
Financial analyst-trading
Mathematician
Operations research
Planning and surveying
Research scientist
Risk analysis
Software engineer
Teaching
Software engineer
Recent graduates have become actuaries, engineering and computer consultants, financial analysts, teachers, insurance agents, laboratory technicians and research assistants, and many mathematics majors choose to attend graduate school in math or related fields.
Explore the Departments