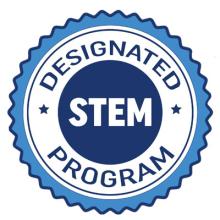 This program is STEM designated, which means you will be trained in areas of technology that are in high demand with United States employers. International students studying in person on student visas will be eligible for an Optional Practical Training (OPT) extension of 24 months, for a total of 36 months.
Explore Psychology Further
Whether you're looking to advance your career by expanding your knowledge of contemporary psychological theories and perspectives, or to further your study at the doctoral level, an MA in Psychology provides the comprehensive academic and practical preparation to get you where you want to go.
Tailor Your Training
Choose from three optional tracks in behavioral and social sciences research, global psychology research, or industrial and organizational psychology research.
Develop and deepen conceptual and analytical skills.
Enroll on a full- or part-time basis. (All students must complete the requirements within five years.)
Take Courses Like…
Build and deepen your conceptual and analytical skills through a broad range of required and elective options.
"Research plays a great role in the program. Students have the opportunity to work in labs that focus on social psychology, on developmental psychology, on school psychology, which gives students the ability to tailor their experience."—Nils Myszkowski, PhD, Co-director, MA in Psychology Program
Choose Your Career
Our graduates go on to pursue doctoral degrees as well as secure careers in a wide range of areas including mental health, education, and human resources. Alumni have progressed to APA-approved doctoral degree programs at institutions such as City University of New York; Monmouth University; Pace University; St. John's University; The New School; University of Colorado, Boulder; University of La Verne; University of Massachusetts, Amherst; Vanderbilt University; and Wesleyan University.