Telecommunication Systems and Networks, MS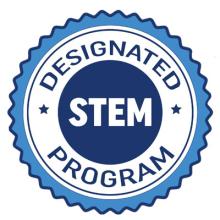 This program is STEM designated, which means you will be trained in areas of technology that are in high demand with United States employers. International students studying in person on student visas will be eligible for an Optional Practical Training (OPT) extension of 24 months, for a total of 36 months.
Connect to a Global Network
Telecommunications systems and networks make communication possible. Companies that provide these services include phone and internet providers, satellite networks, and more. With our MS in Telecommunications Systems and Networks, you'll be prepared to connect the world.
THE VALUE PROPOSITION
The MS in Telecommunications Systems and Networks not only trains you in current systems, but teaches you how to think critically about how to improve them.
Gain knowledge and comfort with fundamental theory, then branch out into special interest areas with a variety of electives that complement your core studies.
Get access to unique practical training opportunities in on-campus labs, where you can access all coursework for the Cisco CCNA certification for free.
TAKE COURSES LIKE…
Simulation and Computer Network Analysis, Data Communications and Networks, Computer Networking and the Internet, Security in Computer Networking, Telecommunications Policy and Environment, 
The telecommunications industry continues to grow—exponentially, in some areas. Business Wire reported in 2021 that mobile broadband subscriptions grew from 3.3 billion in 2015 to 7.7 billion in 2020. Innovations in the industry, like the arrival of 5G and the continued spread of service to new areas, helped with that growth, and future evolutions will bring faster and better service to even more communities worldwide. 
ADD OPPORTUNITIES AND EXPERIENCES 
As a student in the MS in Telecommunications Systems and Networks program, you will learn the fundamental theory needed to ground your understanding in this exciting and evolving industry. You'll also get plenty of hands-on experience working on projects that let you put your new knowledge into practice and enhance your critical thinking skills as you work with fellow students to ideate and design potential future innovations. Furthermore, every facet of the program is supported by passionate faculty with years of industry experience who will guide you through your academic experience.
In the Applied Data and Networking Sciences Lab, you'll be able to get experience using telecommunications equipment and have access to the training programs for Cisco's CCNA certification program. Pace University has a partnership with Cisco that enables us to provide this training to our students for free. Students with the CCNA certification find that their job prospects improve even more, and Cisco is always looking for talented individuals to join its growing team.
CHOOSE YOUR CAREER
Whether you want to go into a hands-on career working directly with telecommunications equipment or pursue a managerial route, jobs are abound in this expanding field. Positions are readily available at the entry level, and the industry as a whole benefits from being extremely upwardly mobile. In other words, there's lots of room for promotion.
CAREER OPTIONS
Network Analyst
Network Engineer
Quality Assurance Engineer
Telecommunications Systems Manager
Software Developer
WHERE GRADUATES ARE EMPLOYED
Accenture
Amazon
Cisco
Facebook
Federal Bureau of Investigation
Google
IBM
JPMorgan Chase
Microsoft,
Morgan Stanley
Prudential
United States Government
average salary for network manager in New York (Source: Glassdoor)
number of new US tech jobs in past year (Source: CompTIA)
of Seidenberg students are employed, continuing their education, or pursuing service within one year of graduation