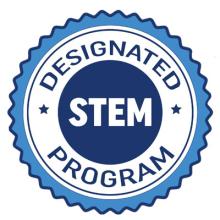 This program is STEM designated, which means you will be trained in areas of technology that are in high demand with United States employers. International students studying in person on student visas will be eligible for an Optional Practical Training (OPT) extension of 24 months, for a total of 36 months.
The Seidenberg School of Computer Science and Information Systems is a Center of Academic Excellence in Cyber Defense Education, as designated by the National Security Agency (NSA) and Department of Homeland Security (DHS).
Join the Cyber Frontlines
Cybersecurity is a top concern amongst businesses, governments, and individuals. As long as there are hackers, phishers, and other cyber criminals, well-trained professionals are needed to play defense and an MS in Cybersecurity from Pace University will set you up for success. Cybersecurity is a constantly evolving field, and companies everywhere are looking for talented workers who can adapt and fight against increasingly sophisticated phishing scams, data theft, and cyber-attacks.
The Value Proposition
Put your classroom learning into practice in the lab. Run by Seidenberg cybersecurity faculty, you'll get hands-on experience in digital forensics, pen testing, risk assessment, security and vulnerability scanning, posture assessment, and all the practical techniques employers look for.
Train in a state-of-the-art Cyber Range, designed and developed specifically to practice cybersecurity drills in preparation for the real thing.
Get the most from your master's at a university trusted by the US government when it comes to cybersecurity. Pace University's Seidenberg School is a National Security Agency and Department of Homeland Security designated Center of Academic Excellence in Cyber Defense Education.
Take Courses Like…
Introduction to Cybersecurity, Operating Systems Theory and Administration, Information Security Management, Network Security and Defense, Ethical Hacking and Penetration Testing, Capstone Project.
Seidenberg Knows Cybersecurity
With 15 full-time faculty teaching and researching cybersecurity, Pace University's Seidenberg School is the first stop for cybersecurity education and training. Seidenberg faculty have earned millions of dollars in grants in cybersecurity research, and the Seidenberg locations in New York City and Westchester are hubs of cybersecurity expertise.
As a cybersecurity student, you'll build your portfolio with research and hands-on experience in the classroom and in our specialized labs. These labs, run by top cybersecurity faculty, will empower you to put your classroom learning into action and gain the skills and experience that employers want.
Choose Your Career
The need for dedicated and diligent cybersecurity professionals is growing every day. As more and more businesses, organizations, and individuals find their data compromised and exposed from security threats ranging from phishing scams to targeted hacks, people like you are in demand to step up and step into the role of data defender.
Career Options
Chief Information Security Officer
Cybersecurity Analyst
Digital Forensics Investigator
Information security auditor
Penetration Testing Analyst
Where Graduates are Employed
Amazon
Facebook
Federal Bureau of Investigation
Google
IBM
JP Morgan Chase
Microsoft
Morgan Stanley
Prudential
United States Government
the cost of cybercrime by 2025 (Cybersecurity Ventures)
average salary of a cybersecurity analyst in New York (ZipRecruiter)
of Seidenberg master's students are employed, continuing their education, or pursuing service within one year of graduation