Students
Getting Involved on Campus, Abroad, and Beyond
Image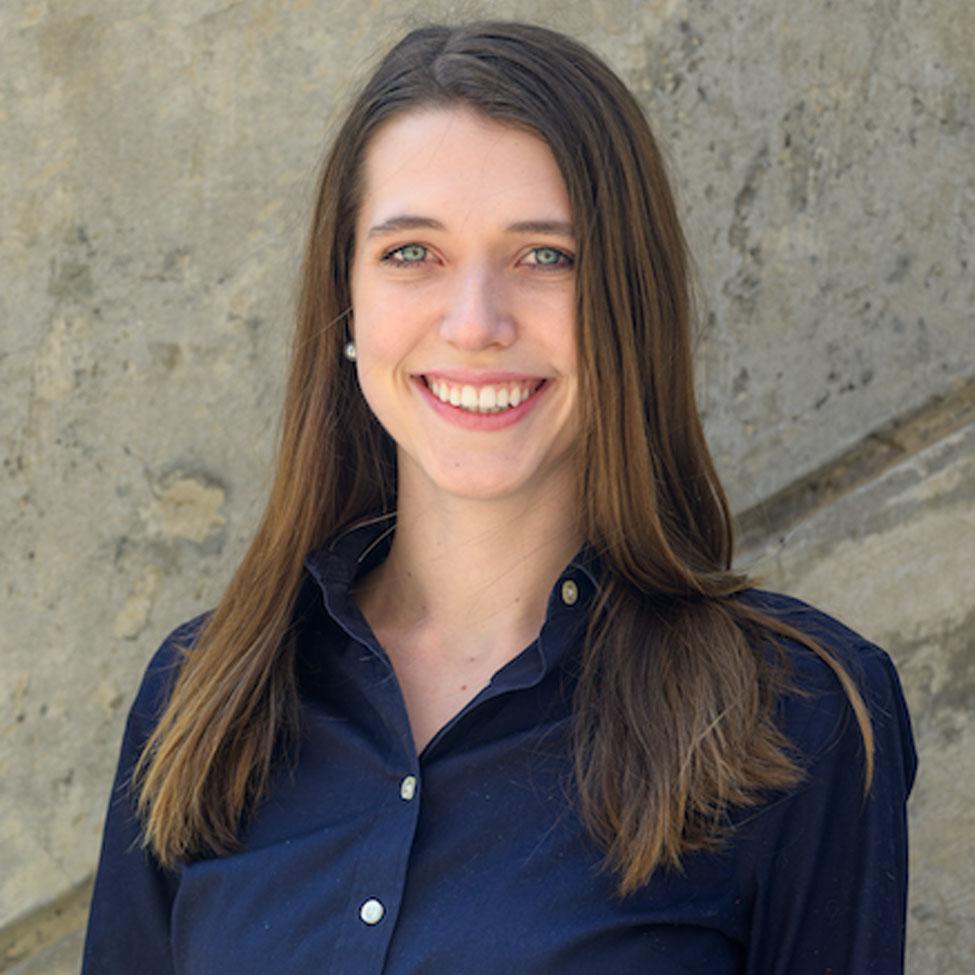 Erika Hostrop
Class of 2023
Currently Studying: BBA in Advertising and Integrated Marketing Communications
Member Of: Study Abroad Club (President), The Advertising Club, Brand Marketing Team
Pronouns: She/Her/Hers
When she first enrolled at the Lubin School of Business, Erika Hostrop immediately knew she wanted to take advantage of everything Pace University and Lubin had to offer. Not only has she studied abroad, but Erika has also put in the work to revamp an on-campus club, routinely checks in with Career Services, and has gone after opportunities presented to her outside of the classroom.
Why did you choose Pace University and the Lubin School of Business?
There were several reasons why I ultimately decided to attend Pace University. One of the most compelling factors was the vast array of opportunities available to students to connect with top employers in New York City, both for internships and full-time jobs. In addition to the professional opportunities available, I was also impressed by the passion and dedication of the faculty and staff, particularly within the Lubin School of Business. Their commitment to excellence and their willingness to go above and beyond for their students was evident from the moment I first visited the campus. I believe that Pace University provides an ideal environment for students who are looking to build a strong network and gain the skills and experience necessary to succeed in their chosen field.
How have clubs on campus helped enrich your student experience?
I have always been committed to being an active and engaged member of the campus community. To me, being a well-rounded student means not only excelling academically but also taking advantage of the many opportunities available to explore my interests and build my skills. As a freshman, I became involved with the Advertising Club, a club that connects students with recruiters, alumni, and potential employers in the industry. Through my participation, I was able to get my first internship as a Marketing Intern at the Clio Awards. The connections I made through the club have been invaluable, and I continue to be an active member. In addition to the Advertising Club, I am also the president of the Study Abroad Club. I believe that these clubs have enhanced not only my educational experience but also my professional development. I have gained important skills such as strategic thinking, time management, and communication, which will be valuable in my future career.
How has the Pforzheimer Honors College benefitted you?
The Pforzheimer Honors College has provided me with many valuable benefits. One of the most significant advantages has been early registration for all my classes. This allows me to secure a spot in smaller classes that were exclusively reserved for honors students. I received close mentorship from my peers and advisors and was awarded an honors scholarship of at least $15,000 per year. Currently, I am in the process of finishing my thesis, which has taught me the importance of time management and motivated me to challenge myself academically. Overall, being part of the Pforzheimer Honors College has been an integral part of my college experience, and I am grateful for all the ways it has helped me grow as a student and a person.
Thanks to the support of the Figueroa Family Fund for Semester Study Abroad Program scholarship through Lubin's Center for Global Business Programs and an external scholarship, the Gilman Scholarship, I was able to make my study abroad dream a reality. The financial assistance provided by these scholarships was incredibly helpful, and it reminded me of the tremendous support available to students at Pace University.
You serve as the Associate Director for Account Planning for the Brand Marketing Team. What motivated you to get involved?
Since my freshman year, I have been attending nearly every Lubin School of Business Marketing and Advertising alumni panel, and I have always been amazed at how many successful professionals attribute their career success to their experience on the Brand Marketing Team. It has always been my dream to be a part of the Brand Marketing Team and work with Professor Larry Chiagouris and Professor Conrad Nankin to gain hands-on experience in the marketing and media industries. As the Associate Director for Account Planning, my responsibilities include analyzing consumer insights using primary and secondary data. Working on the Brand Marketing Team has given me the chance to put everything I've learned in my first three years at Pace to work, and I feel incredibly confident going into the workforce after graduation.
During the Spring 2022 semester, you were part of an exchange program to Mannheim, Germany. What inspired you to participate in the exchange?
Last spring, I had the opportunity to study abroad at Mannheim University in Germany, one of Europe's top-ranked business schools. As an Advertising and Integrated Marketing Communications student, I was eager for the chance to be academically challenged in my field. Thanks to the support of the Figueroa Family Fund for Semester Study Abroad Program scholarship through Lubin's Center for Global Business Programs and an external scholarship, the Gilman Scholarship, I was able to make my study abroad dream a reality. The financial assistance provided by these scholarships was incredibly helpful, and it reminded me of the tremendous support available to students at Pace University. My education in the Lubin School of Business gave me the knowledge and skills to succeed in my classes abroad, and I am grateful for the opportunity to have studied at such a prestigious institution.
Why was it important for you to revamp the Study Abroad Club?
During my freshman year, I encountered a situation where all the executive board positions for the Study Abroad Club were filled by graduating seniors. Therefore, I stepped up to take on the role of president and proceeded to interview and advertise for the remaining three positions, ensuring the continuity of the club. At that time, the club had sparse advertising and only about 300 followers on Instagram, with low event attendance. Recognizing the numerous personal and professional growth opportunities studying abroad can offer, I aimed to increase students' awareness of its power and create a community where students who had studied abroad before and those who were currently abroad could come together to share and learn from each other's experiences. In my sophomore year, I took it upon myself to rebrand the club, creating a new logo and assigning specific tasks to different members of the executive board based on their strengths. Through our collaborative efforts with other clubs on campus and the Study Abroad Office, we managed to grow the club's Instagram following from 300 to more than 1,000, successfully spreading the word and tripling the amount of active club members.
As President of the Study Abroad Club, you are responsible for leading and directing club members. What is the most rewarding aspect of your leadership position?
In the last four years, I have learned to be responsible for guiding the club and making important decisions. It's important to assign certain people tasks based on their strengths to be the most effective as a team. I developed strong leadership skills such as decision-making, delegation, and problem-solving. Running a club requires me to manage my time effectively and balance club meetings and events with other responsibilities. I also need to stay organized to keep track of important information, such as meeting agendas, event schedules, and our budget product purchases. These organizational, leadership, and time management skills are invaluable, and I can use them in my academic and professional life moving forward.
You have held several internship positions and currently work as the Social Media Marketing Intern for Catch'N Ice Cream. How have your Lubin classes helped prepare you for this role?
As the Social Media Marketing Intern at Catch'N Ice Cream, I have full creative freedom to manage their social media platforms. I utilize various software such as iMovie, Canva, and Adobe Premiere to edit the videos and photos I post. In the last 30 days, I have reached 3 million accounts on their Instagram and their engagement has skyrocketed. I have been able to apply my knowledge gained from my Lubin classes such as Business Analytics (MGT 226) and Media Planning and Buying (MAR 345) to target Catch'N Ice Cream's specific audience.
What has been your favorite opportunity at Pace?
During Fall 2022, I took Business Analytics, taught by Professor Chongyu Lu. Professor Lu introduced the BBC Studios Competition, and I jumped at the chance to participate. Only seven students, including myself, were chosen to represent Pace University in the Next Generation Case Competition. Our task was to develop a campaign in just two weeks and pitch it to senior BBC employees at their New York City headquarters. Thrilled to be selected, I approached the challenge with enthusiasm and determination. Drawing on my marketing knowledge from Pace, I pushed myself to think creatively and outside the box. Our team worked tirelessly to come up with a winning strategy, and in the end, we were proud of the campaign we presented. Overall, the experience taught me the value of teamwork, quick thinking, and creative problem-solving in a high-pressure situation.
Do you have any advice for other Lubin students?
I urge Lubin students to take advantage of all the resources Pace has to offer. From career services to club events, there are countless opportunities to explore your passions and achieve your goals. I highly recommend attending the weekly resume workshops offered by Career Services. This is a valuable chance to hone your professional skills and network with like-minded students and alumni. Start building your professional network as early as possible. By attending events and reaching out to potential contacts, you can lay the foundation for meaningful career connections that will serve you well beyond your time at Pace. Remember, your success is in your hands—so make the most of every opportunity that comes your way!
What does #LubinLife mean to you?
#LubinLife means embracing a lifelong journey of growth and discovery. It helps you to progress through your academic and personal life, remembering that every step of the way is a chance to learn and improve. By staying curious, pushing boundaries, and seeking out new challenges, you can build the foundation for a fulfilling and successful career. Ultimately, the Lubin community is here to support and inspire you along the way. Don't be afraid to take risks, pursue your passions, and strive for excellence in everything you do. After all, the path to professional success begins with a commitment to lifelong learning and growth.
Connect with Erika: