Accounting Data Analytics and Technologies, MS
Location
New York City

Westchester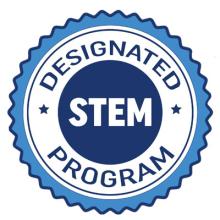 This program is STEM designated, which means you will be trained in areas of technology that are in high demand with United States employers. International students studying in person on student visas will be eligible for an Optional Practical Training (OPT) extension of 24 months, for a total of 36 months.
Prepare for Success
Our MS in Accounting and Data Analytics and Technologies program prepares you for entrance into or advancement in the accounting profession or managerial positions. You will gain expertise in using big data, AI, and ERP in auditing, cost management, and forensic accounting. We provide CPA review courses (Becker CPA Review) in all programs, and all our programs are ready for the new "Core + Disciplines" CPA exams.
Achieve Your Career Goals
Master big data and analytics and become a data-driven decision maker.
Understand theories and models in visualization, database management, audit analytics, and fraud detection.
Connect with our network of 76,000 alumni, of which 1,900 work at Big Four accounting firms.
Add Opportunities and Experiences
Developed in consultation with leading accounting firms, Lubin's MS in Accounting Data Analytics is highly responsive to current market demand for accountants who are trained in accounting analytics, audit analytics, and data-driven decision-making. The program satisfies the New York State 150-credit requirement for CPA licensing.
You'll work with analysis software such as Excel, IBM SPSS, SAS, R, and Python. We also provide subscriptions to proprietary databases and dashboarding tools such as MRI Plus, Simmons OneView, Compustat, Lexis Nexis, Social Explorer, Social Studio, and Qualtrics, the leading online survey platform. Learning resources include access to research databases, e-books from Books24x7, and online learning platforms such as LinkedIn Learning. In addition, students taking analytics courses receive free access to Tableau data visualization software and DataCamp, the leading data science learning platform.
Develop your career with Lubin connections through our network of 76,000 alumni; over 1,900 work at Big Four accounting firms and often visit campus as part of our Executive in Residence and Dean's Roundtable programs. Seek opportunities at the specialized Meet The Firms career fair and participate in case competitions hosted by Beta Alpha Psi.
Choose Your Career
Career Options
Association of Certified Chartered Accountant (ACCA) Members
Certified Forensic Accountant
Certified Information Technology Professional
Certified Internal Auditor
Certified Management Accountant
Certified Public Accountant
Where Graduates Are Employed
Deloitte
EY
KPMG
PriceWaterHouseCoopers
BDO USA
Daiwa Capital Markets America
Deutsche Bank
Goldman Sachs
IBM
Internal Revenue Service
JPMorgan Chase & Co.
The New York County
Manhattan District Attorney's Office
Meaden & Moore, LLP
Morgan Stanley
The Accounting Data Analytics and Technology Master's program offers a unique opportunity to study the interconnection between data and the accounting profession. I chose Pace to not only expand my knowledge of accounting, but to develop fundamental skills in analytics and information technology.

—Eric Ziccarelli '21, Senior Audit Associate, KPMG
average salary for accountants and auditors in New York State (Source: Bureau of Labor Statistics)
of Lubin's class of 2022 master's graduates are employed or continuing their education or service (Source: Pace University Career Services)
anticipated job growth in accounting by 2026 (Source: Bureau of Labor Statistics)