Management, BBA/Social Media and Mobile Marketing, MS
Location
New York City

Westchester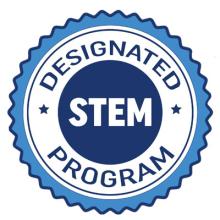 This program is STEM designated, which means you will be trained in areas of technology that are in high demand with United States employers. International students studying in person on student visas will be eligible for an Optional Practical Training (OPT) extension of 24 months, for a total of 36 months.
A Streamlined Path to Success
Are you ready to meet the challenges of today's complex digital world head-on? Social media and mobile technology are continually transforming the way customers and firms interact. Be ready to provide exceptional value to marketing and technology firms with our unique combined degree program, which integrates digital and traditional media.
Rise to the C-Suite
Acquire a combination of expertise that is highly marketable in any economy.
Gain maximum flexibility in your career options.
Launch your career with a master's degree.
Add Opportunities and Experiences
Earn a BBA in Management and an MS in Social Media and Mobile Marketing at Pace's Lubin School of Business for a streamlined path to success. Our combined degree program offers the ultimate blend of strategy and science for creating, delivering, and managing brand communications in a discipline you love. You will have undergraduate coursework in management, which will provide in-depth knowledge about social media and mobile marketing that will prepare you for whatever your next step may be—working for a Fortune 1,000 firm, the communications division of a large entertainment or tourism company, an international tech company, an ad agency conglomerate, a New York agency on Madison Avenue, an Internet start-up, and everywhere in between.
You will acquire the knowledge, tools, and multidisciplinary skills needed for researching, planning, implementing, and evaluating social media and mobile strategies in fields as diverse as arts and entertainment management, hospitality and tourism management, international management, entrepreneurship, human resources management, business analytics, and business management. You'll graduate with an intellectual foundation, real-world savvy, and the professional connections to advance your career.
Students take only 120 credits at the undergraduate level (8 fewer than in our BBA) and complete their second semester senior year in our 30-credit graduate program. The admissions process is seamless. With a GPA over 3.2 you can waive the GMAT/GRE requirement.
"I believe that the MS program gave me a huge upper-hand when joining the workforce. Classes and lectures were taught by actual media specialists, and guest speakers including seasoned ad gurus fresh from the trenches. That head start allowed me to get promoted within six months of starting a job!" —Elina Nesterova '17, Social Media Director, Solve(d)
Choose Your Career
Career Options
Director of Mobile Marketing
Director of Online Communications
Director of Social Marketing and Brand Communications
Director of Social Media Strategy
Engagement Manager
Multi-Media Communications Specialist
Online Content Coordinator
Social Media Account Executive

Where Graduates are Employed
Barneys
Bayer Healthcare
Booz Allen
Cartier
Consumer Reports
Diesel
Disney
Giorgio Armani
GroupM
IBM
Michael Kors
Morgan Stanley
Nature Major
NYSE/Euronext
Ogilvy Advertising
Saks Fifth Avenue
Scentbird
Sony Music
Universal Music
Y7 Studio
Zenith Optimedia
nationwide median salary for advertising, promotions, and marketing managers (Source: US Bureau of Labor Statistics)
of Lubin's class of 2022 master's graduates are employed or continuing their education or service. (Source: Pace University Career Services)
projected growth in employment of market research analysts through 2032 (Source: US Bureau of Labor Statistics)