Personality and Social Psychology, BA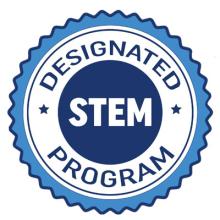 This program is STEM designated, which means you will be trained in areas of technology that are in high demand with United States employers. International students studying in person on student visas will be eligible for an Optional Practical Training (OPT) extension of 24 months, for a total of 36 months.
It's About Human Interaction
Interested in studying the influence of social factors on human behavior, as they pertain to issues such as social justice, prejudice and discrimination, human relations, cultural diversity, and the importance of social relationships to our health and well-being? A degree in personality and social psychology may be your calling.
Understanding Relationships
Coursework that empowers you to succeed in a diverse, multicultural world.
Strong foundation in research and practical skills highly valued by employers.
Knowledge of well-established and innovative theories of human interaction.
Take Courses Like…
Add Opportunities and Experiences
The student-led Psi Chi honor society and the Pace Psychology Club provide resume-building professional experiences outside the classroom. Members attend lectures, professional meetings, and colloquia. By getting involved, you can make new friends and develop a network of colleagues that can prove valuable well beyond your undergraduate years. An annual alumni luncheon also provides additional networking opportunities.
You will have access to faculty who are engaged actively in research, scholarship, practice, and consultation, and who are experts in social behavior, relationships, cultural diversity, women's issues, school and community psychology, cognitive psychology, clinical practice, experimental and applied research, industrial/organizational psychology, and counseling.
Choose Your Career
This program will prepare you for graduate study in social psychology, and a variety of careers in sectors such as law, marketing, human relations, sport psychology, or health psychology.
Where Graduates are Employed
Personality and social psychologists have many opportunities for employment, such as:
Government and nonprofit employment
Laboratory, clinic, or field-based research
Private sector employment as consultants, researchers, marketing directors, managers, political strategists, technology designers, and more
Teaching and research in universities and colleges