Applied Psychology and Human Relations, BA
Location
New York City

Westchester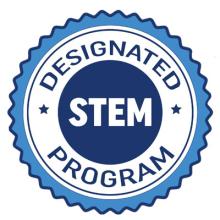 This program is STEM designated, which means you will be trained in areas of technology that are in high demand with United States employers. International students studying in person on student visas will be eligible for an Optional Practical Training (OPT) extension of 24 months, for a total of 36 months.
Fostering Mental Health and Well-Being
A degree in Applied Psychology and Human Relations will allow you to support people in improving their lives while setting you on a satisfying career in various areas of applied psychology, including counseling, mental health care, human resources, and social services.
Practical Preparation
Develop and strengthen your interpersonal knowledge and skills.
Gain the knowledge and skills you need for either graduate school or career success.
Learn from experts in areas such as child development, clinical practice, cognitive psychology, counseling, cultural diversity, experimental and applied research, school psychology, social behavior, and women's issues.
Take Courses Like…
In this psychology program, oriented more toward practice rather than research, you'll develop the tools needed to succeed in such fields as counseling, education, and human resources.
Add Opportunities and Experiences
As a Pace University psychology student, you'll find a variety of opportunities for diverse research, networking, and lifelong friendship. Our faculty members are active researchers, scholars, and practitioners, and they encourage student collaboration and engagement with their work.
With connections to the New York metropolitan area's diverse and vast resources, students will find placement across a variety of settings, including major hospitals, psychiatric centers, schools, community outreach programs, and human resource divisions. Annual co-curricular experiences include the Pace University Psychology Conference. Additionally, the student-led Psi Chi (The International Honor Society in Psychology) chapters at Pace sponsors various activities and events, including resume-building workshops, lectures, professional meetings, and colloquia.
"The Applied Psychology degree at Pace University provides students with a solid foundation in psychological principles and experiential training centered on helping people live better lives. The opportunity to foster personal relationships with faculty and apply their learning to real-world settings provides students with a big advantage toward reaching their career goals."—Paul Griffin, PhD, associate professor and chair, Westchester Campus
Choose Your Career
A degree in psychology is excellent preparation for work in a variety of fields, including counseling, mental health care, education, and management,
Career Options
Counselor
Human Resources Manager
Industrial/Organizational Psychologist
Marketing Director
Social Worker