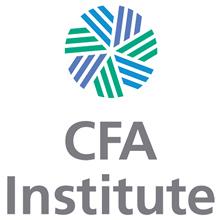 Pace University is part of the CFA Institute University Recognition Program. This degree program significantly integrates the CFA Program Candidate Body of Knowledge™ and emphasizes the Code of Ethics and Standards of Practice. 
Succeed in a Fast-Growing Industry
Achieve your career goals with a master's in finance and lead your organization to data-driven prosperity. Through our MS in Financial Management, you will gain a thorough understanding of all aspects of finance in the firm; capital budgeting, cash flow valuation, risk management, capital structure, dividend policy, mergers and acquisitions, and more.
Gain a Professional Edge
Earn your master's degree in New York City, the finance capital of the world.
Acquire real-time portfolio analysis skills at Lubin's Global Portfolio Analysis Center.
Speed to completion: With an undergraduate business background, earn your degree with as few as 10 courses in 15 months.
You can also complete the MS in Finance online.

Add Opportunities and Experiences
Our MS in Financial Management gives you a thorough understanding of global economics, investment decisions, and international corporate finance. You will learn to make strategic decisions driven by financial data.
Our program allows you to take some courses in investment management, so you learn how investment managers evaluate your firm's financial management. The Bloomberg Lab at Lubin allows you to access financial databases, statistical, and analytical software, and provides the opportunity to study and acquire Bloomberg certification.
The Pace chapter of GARP, the Global Association of Risk Professionals, is affiliated with the national GARP association, which offers the Financial Risk Manager (FRM) certification. The New York Society of Security Analysts (NYSSA) chapter at Pace is affiliated with the CFA Institute, which offers the CFA certification. Student clubs organize national competitions that help prepare them for prestigious certifications such as the CFA.
Lubin is part of the CFA® Institute University Affiliation Program. CFA Institute recognizes that several of Lubin's finance degree programs significantly integrate the CFA Program Candidate Body of Knowledge and emphasize the Code of Ethics and Standards of Practice.
"The faculty are very helpful; they always try to reach out to you. Pace encourages us to have networking experiences through the clubs, social events, and organizations. They encouraged me to be a leader and I have been fortunate enough to be part of the board of directors for Lubin Graduate Society. It's helped me to reach my potential. This gave me the tools to increase my competitive advantage and to feel more confident in the workplace." —Javier Jimenez '17, Associate Energy; Project Finance, ING
Choose Your Career
Career Options
Acquisitions Manager
Credit Manager
Chief Financial Officer
Controller
Equity Analyst
Financial Planning and Analysis Manager
Financial Consultant
Internal Auditor
Investment Banking Associate
Risk and Insurance Analyst
Treasury Director
Where Graduates are Employed
Accenture
Ayco
BNY Mellon
Brown Brothers Harriman & Co.
Deloitte
EY
Fortune Fashions LLC
Freedom Wealth Services
Grant Thornton
Johnson & Johnson
KPMG
Lincoln Center for the Performing Arts
Morgan Stanley
NASA
PwC
UHY Advisors
Vanguard
median salary for financial managers in New York (Source: Bureau of Labor Statistics)
of Lubin's class of 2022 master's graduates are employed or continuing their education or service (Source: Pace University Career Services)
projected growth in employment of financial managers from 2021–2031 (Source: Bureau of Labor Statistics)